TRANSLATE THIS PAGE INTO ANY LANGUAGE
CLIMATE CHANGE
PACAL VOTAN WARNED US
WHAT DID HAPPEN IN 2012?
---
2012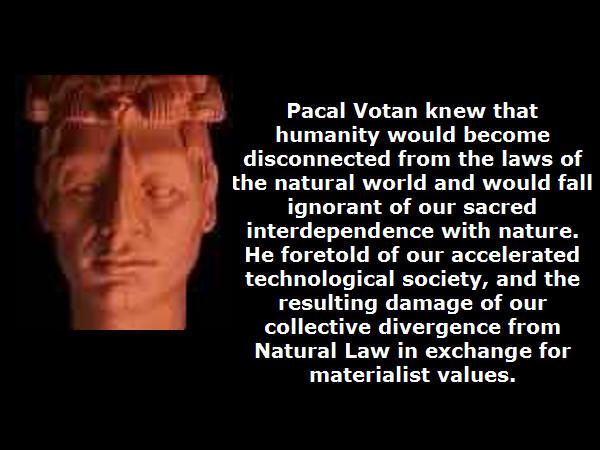 ABOVE: PACAL VOTAN PREDICTED SERIOUS TROUBLE
UPON THE EARTH BECAUSE OF OUR OBSESSION
WITH MATERIAL VALUES
THE GULF OIL DISASTER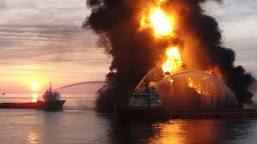 THE EXPLOSION HAPPENED ON EARTH DAY
WAS THAT JUST A COINCIDENCE?
It's called Synchronicity which is
coincidence with a purpose
---
GLOBAL WARMING IN 2012
GLOBAL WARMING AND CLIMATE CHANGE
DO HUMANS CONTRIBUTE TO IT?
Corporations around the globe have financed advertising
information denying that global warming and
climate change is related to human activity.
PACAL VOTAN WARNED THAT EARTH WOULD SUFFER
BECAUSE OF OUR OBSESSIONS WITH TECHNOLOGY AND PROFIT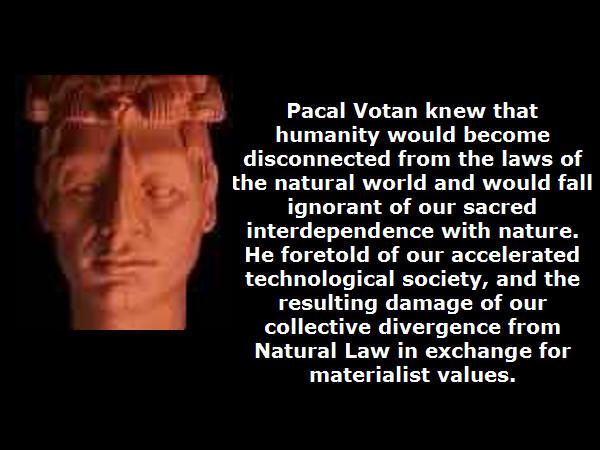 DID HE NOT WARN US?
---
AS IN THE DAYS OF NOAH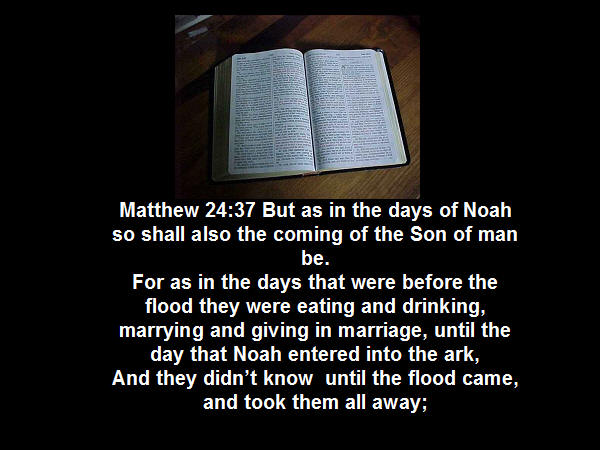 ABOVE: NOBODY LISTENED IN THE TIME OF NOAH
AND NOBODY IS LISTENING NOW
We Have Been Given This Beautiful Planet As Our Home.
Our Greed Has Caused Us To Turn Our Back
On Its Beauty And Its Life.
December 21 2012
---
VOLCANO 2012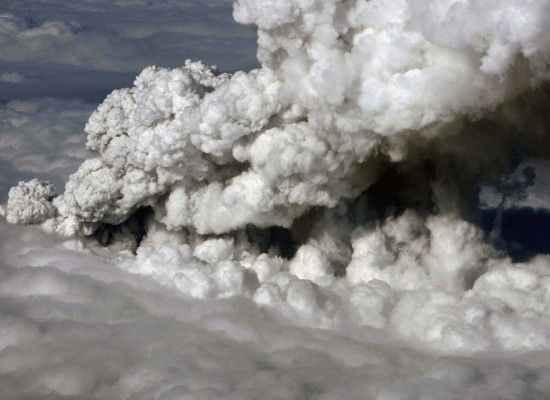 By Alister Doyle, Environment Correspondent Alister Doyle,
Environment Correspondent – Fri Apr 16, 7:06 pm ET
OSLO (Reuters) – A thaw of Iceland's ice caps in coming decades
caused by climate change may trigger more volcanic eruptions
by removing a vast weight and freeing magma from
deep below ground, scientists said on Friday.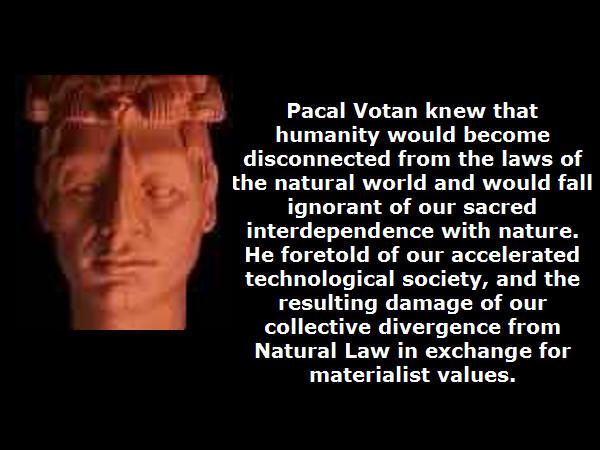 ABOVE: PACAL VOTAN WE TRADED OUR HARMONY WITH NATURE
FOR MATERIALIST VALUES
---
AS IN THE DAYS OF NOAH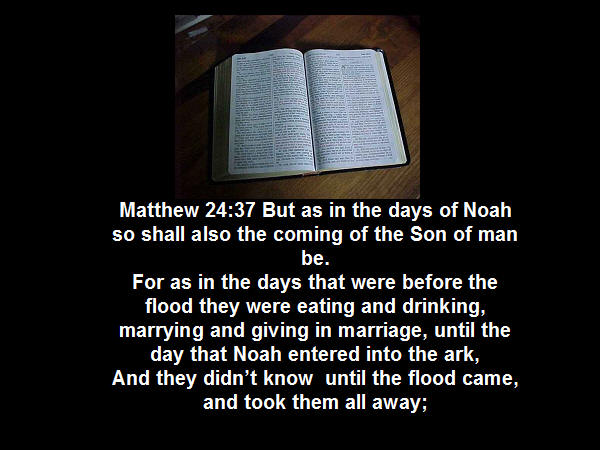 ABOVE: NOAH. NO ONE PAID ANY ATTENTION THEN
NO ONE PAYS ANY ATTENTION NOW
---
THIS IS WHY YOUR MEDITATION IS SO IMPORTANT
MANY PEOPLE WERE UNDERSTANDABLY FEARFUL ABOUT 2012
Many people today are fearful of the earth changes.
We don't know what's coming next.
But why don't we know?
IT IS THE ANIMALS WHO ARE CONNECTED TO GOD WHO KNOW
THEY ARE THE ONES WE MISTREAT
THEY ARE THE ONES WHO KNOW


It is the animals of the wild who know in advance of
dangerous earth activity, and can move to safer areas.

They know, because their instinct, or connection to God is firm.
---
MEDITATION ACTIVATES IN YOU
WHAT ANIMALS HAVE IN THEM

Meditation activates that same instinctive connection
in human beings, that has been lost because of our
obsession with the material world.


As our instinct is restored, we become aware in advance
of natures changes, and automatically take action to
remain safe during any storm or shaking.
AS ANIMALS AVOID NATURAL DISASTERS
SO CAN YOU
Wherever severe natural upheavals have occurred,
wild animals have avoided those catastrophes
that have killed humans.
Their instinct, or connection to God immediately
moves them to safety.
Meditation restores that natural instinct to you.
If you wish to stay safe and secure during this time
of the great change, it is important that you do your
meditation and allow your lost, God given instinct,
to be restored.
---
ARAL 2012
The Prediction concerning that date was made by Pacal Votan
based on his understanding of what we would do to nature.
HOW MUCH HAVE WE HURT NATURE?
THE FORMER FOURTH LARGEST LAKE IN THE WORLD
The fourth largest lake in the world was so big it was
called the Aral Sea in Uzbekistan.
A DISPUTE BETWEEN COUNTRIES HAS CAUSED THE
FOURTH LARGEST LAKE IN THE WORLD
TO DISAPPEAR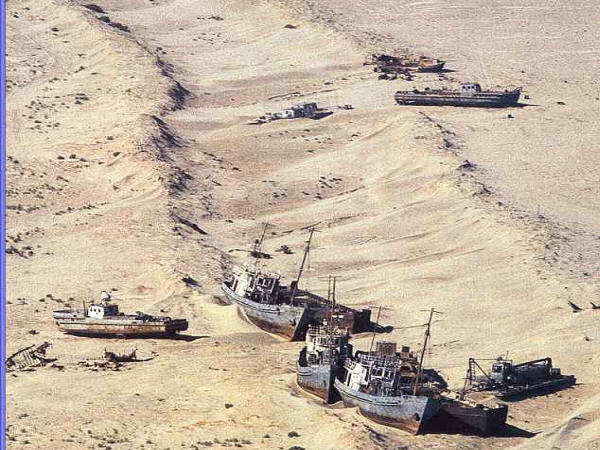 Here is what is left of the Aral Sea.
YES HE KNEW
And he made it clear that the great shaking to come would not
be caused by the universe.
It would be caused by us.
WE HAD HURRICANE SANDY IN 2012
2012 WAS A BEGINNING OF GUN VIOLENCE BEYOND
WHAT WE EVER SAW BEFORE
---
If You Can Help, Or For DVD's, Flash Drives, Or E Books
Click
Here
TO RETURN TO THE HIDDEN MEANINGS HOME PAGE CLICK HERE
Non Profit Org. Under New Age Christian Village Church AKA Hidden Meanings