TRANSLATE THIS PAGE INTO ANY LANGUAGE
THE MANY OTHER VERSIONS OF YOU
There are other versions of you living in parallel universes.
When your body goes to sleep and you think you have had a dream, you actually were in one of your other selves. When this one turns off the others turn on.
---
PROFESSOR DAVID DEUTSCH
OXFORD UNIVERSITY, ENGLAND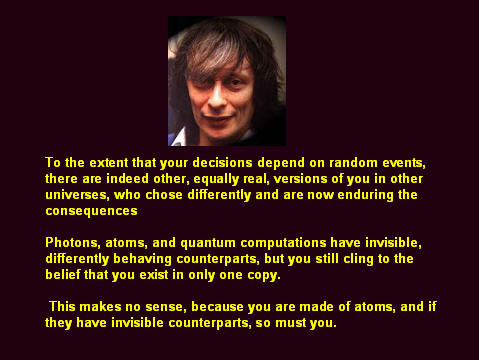 Professor Deutsch is a physicist from Oxford University.
You can elect to believe him or the pastor.
---
If You Can Donate, Or For DVD's, Flash Drives, Or E Books
Click
Here
TO RETURN TO THE HIDDEN MEANINGS HOME PAGE CLICK HERE