TRANSLATE THIS PAGE TO ANY LANGUAGE
AQUARIUS AND THE WHEEL OF 8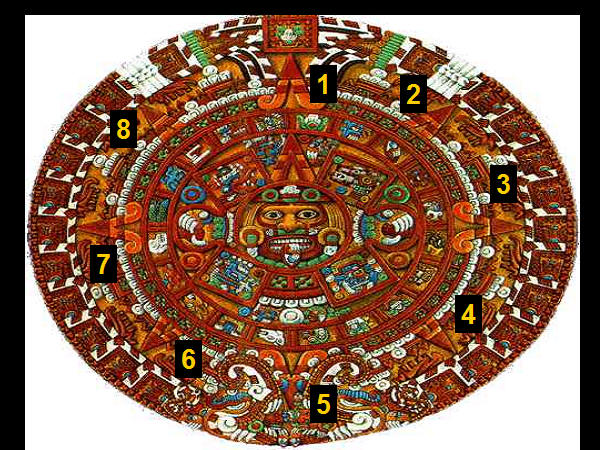 HOW DO WE FACE WHAT'S COMING?
WE HAVE PASSED DECEMBER 21 2012
NOW WE ENTER AQUARIUS
IS JESUS INVOLVED IN THIS?
As we continued to focus on December 21 2012, I showed you the 8 spoked wheel which curiously showed up in various prophecies of this time as well as in the geometric pattern that occurred on December 21 2012 at 11:11am
And what was significant is that the 8 spoked wheel then involved Jesus Christ in the 2012 prophecy.
Yes it's true, the ancient stories surrounding Jesus now involve him in the prophecy of December 21 2012
leading into Aquarius.
---
THE 8 SPOKED WHEEL
All of those of ancient times who spoke of this time utilized a symbol of an 8 spoked wheel.
Pacal Votan of the Mayans, Buddha, Nostradamus and yes even Jesus Christ.
This is what they look like.
THE PROPHETIC 8 SPOKED WHEEL OF THE GREAT CHANGE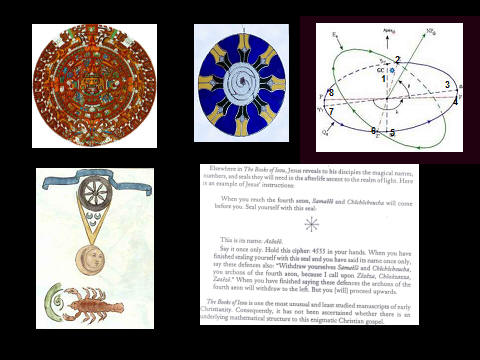 LOOK BELOW
IN THE UPPER LEFT CORNER MAYAN
Upper left we have the Mayan calendar which is the wheel of 8.
A bit difficult to see the 8 spokes here but if you download a picture for yourself you will clearly see them.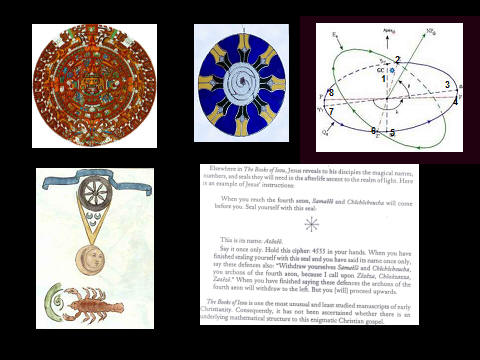 LOOK BELOW UPPER CENTER BUDDHIST
Next is the Buddhic Dharma wheel of 8 the coming 2nd Buddha which is the wheel of 8.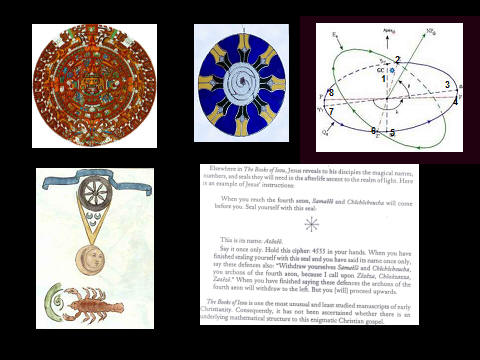 LOOK BELOW UPPER RIGHT COSMIC
Moving on the top row to the right we have something interesting.
According to the history channel which did a study on the Dec 21 2012 prophecy.
On that date the constellations aligned to form an 8 spoked wheel.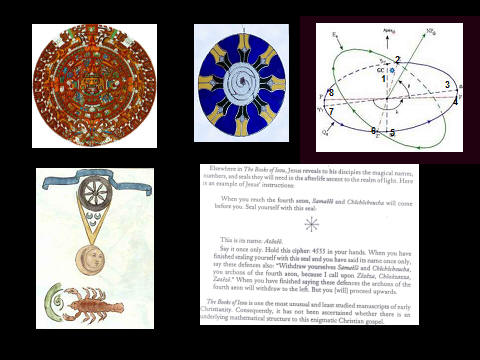 LOOK BELOW, BOTTOM LEFT, NOSTRADAMUS
Bottom row to the left we have Nostradamus prophecy of that alignment of eight
Nostradamus predicted the constellations alignment and his book of prophecy revealed drawings he had made which show the 8 spoked wheel, as you can see.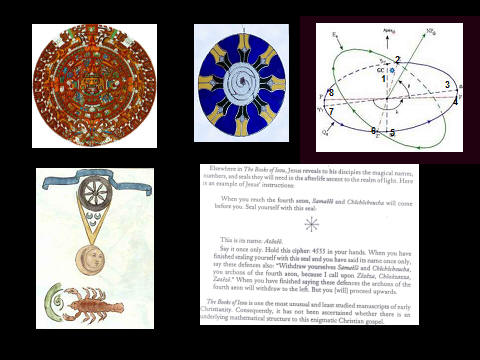 LOOK BELOW, BOTTOM RIGHT JESUS
Finally on the bottom right is the coptic key which legend has it Jesus gave
to the Gnostics of ancient Egypt with the key being the 8 spoked wheel Azozeo which is light filtered by crystal, or cosmic light.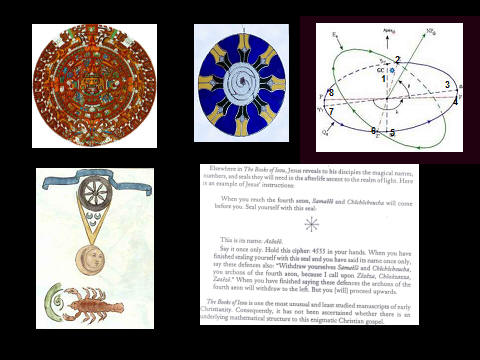 ---
THE 8 SPOKED WHEEL CONNECTS
JESUS TO DECEMBER 21 2012 AND THE MOVE INTO AQUARIUS.
The wheel of 8 of Jesus, combined with the wheel of 8 of Pacal Votan and the Mayans , and the wheel of 8 of Buddha together with the wheel of 8 alignment of the constellations, plus the Nostradamus wheel of 8 prophecy, puts Jesus Christ into the mix for the December 21 2012 prophecy and the entrance to Aqurius.
CHECK IN LET ME KNOW YOU WERE HERE CLICK HERE
Your donation to help keep this work going CLICK HERE
For Pay Pal Click Where It Says Donate