TRANSLATE THIS PAGE INTO ANY LANGUAGE
The Séance
Contacting The Living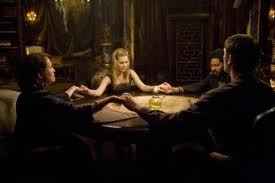 People are afraid of a séance because they feel that there is an attempt
being made to contact dead people.
But let's change that.
WOULD YOU BE AFRAID TO MAKE A PHONE CALL?
If you knew the person was alive and living somewhere else and you wanted
to get in touch with them, would you be afraid to activate your phone?.
Would this be any different then calling someone in a different country.
To call a different country you use a telephone.
Land line or cell phone.
---
YOUR PINEAL GLAND
IS YOUR BUILT IN CELL PHONE
To call another photon you use the pineal gland of the brain.
In both cases you are trying to reach someone who cannot be seen by you,
who lives far away and whose body is not here.
What is the problem?
So these photons have no body.
---
THEY MAY NOT HAVE A BODY
BUT THEY'RE THE SAME PERSON
They are still the same person.
They eventually will get another body, or maybe they already have.
What you want to do is communicate with them as you communicate with everyone else .
---
MIND TO MIND
PHOTON TO PHOTON
And photon consciousness is mind.
Photon is the only place that mind can possibly be unless you want to believe
that the meat and bone in your body is the mind.
Which is ridiculous.
---
IN A SEANCE
YOU EXCITE ELECTRONS
If you sit in a seance you are trying to excite your electrons so that they
absorb the photon sent to you by the person who is out of their body.
A real live person.
Not a real live body but a real live person.
---
PEOPLE WHO HAVE PASSED ON ARE NOT DEAD
ONLY THEIR BODIES ARE DEAD
If you're not afraid when you pick up a cell phone to talk with someone
you can't see then you shouldn't be afraid to pick up some electrons
and talk to someone else you can't see.
Both people on the other end of the line are very much alive.
ONCE YOU UNDERSTAND THAT
YOU CAN WORK TO RESUME YOUR RELATIONSHIP
---
If You Can Help, Or For DVD's, Flash Drives, Or E Books
Click
Here
TO RETURN TO THE HIDDEN MEANINGS HOME PAGE CLICK HERE