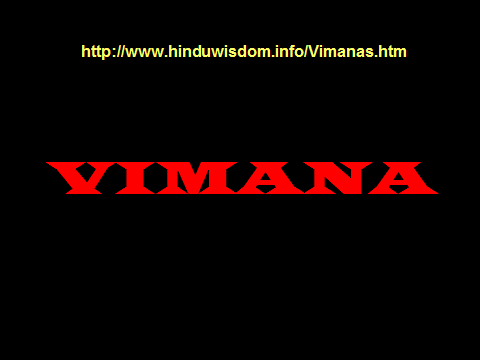 Vimana is a word you may not be familiar with.
The word appears in the
Krishna writings of ancient India
and they describe
UFO's, aliens, and aerial warfare.
Though it sounds far out,
please don't go away because I guarantee
it will interest you.
THE ADVANCED CIVILIZATION IN INDIA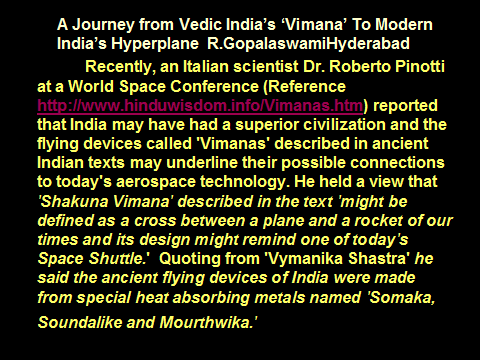 There you have the study of an
Italian scientist and his conclusions
concerning aircraft in very ancient India.
Let me show you a drawing that
was done of a Vimana in 1923
based on the description
found in the Hindu text.
SHAKUNA VIMANA SPACE SHIP DRAWING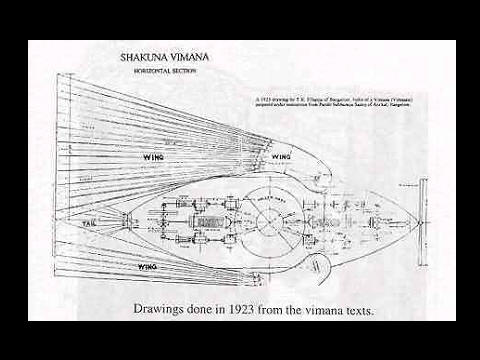 Now let us compare the Shakuna Vimana
drawing with the NASA space shuttle.
SHAKUNA VIMANA SPACE SHIP COMPARED
TO THE NASA SPACE SHUTTLE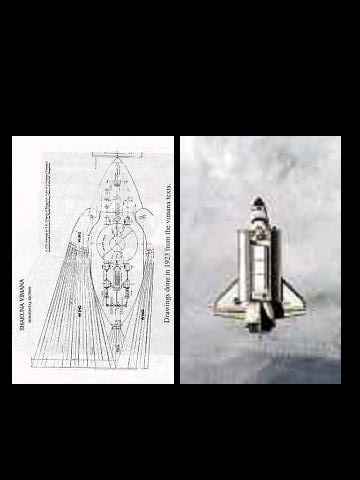 It's pretty obvious what we have here,
but there is more to come.
Take a look at this drawing based
on the Hindu text.
THE RUKMA VIMANA SPACE SHIP
COMPARED TO
THE NASA SPACE SHUTTLE
Let's examine this next slide
ANCIENT INDIA'S
THIRD SPACE SHIP DESIGN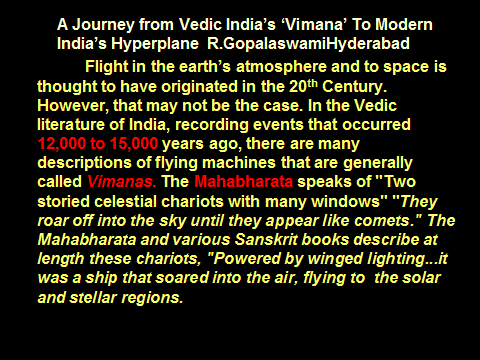 There is another model based
on the above description of the Vimana
which is quite startling.
LOOK FAMILIAR ?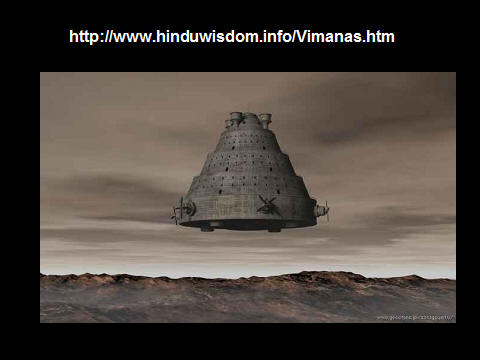 It is quite apparent that the
Emerald UFO force also appeared in India.
SPACE COMBAT A LONG LONG TIME AGO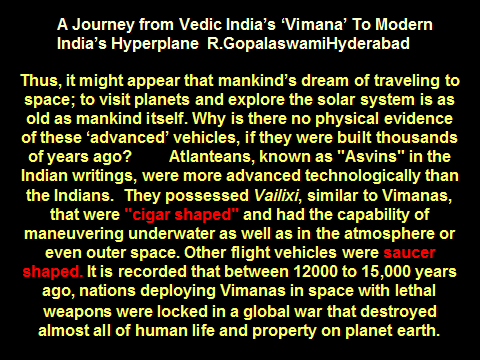 I want to pause for a moment on
that line that says, nations deploying
Vimanas in space with lethal weapons
were locked in global war.
Here are two Biblical scriptures
that compliment that statement.
AERIAL ATTACKS IN THE BIBLE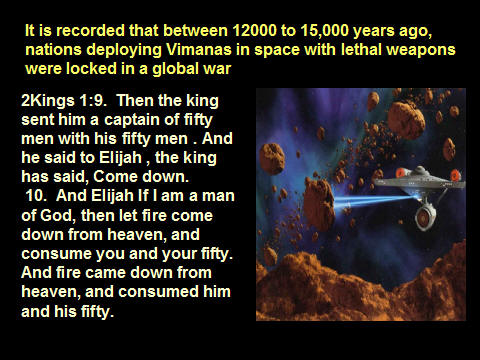 The next scripture comes from
the book of Daniel and I would ask you
if you could reasonably consider this
as the appearance of aliens from space.
THE ALIENS VISIT EARTH AND TELL HOW
THEY WERE AMBUSHED ON THEIR COSMIC TRIP
ACCORDING TO
THE BIBLE!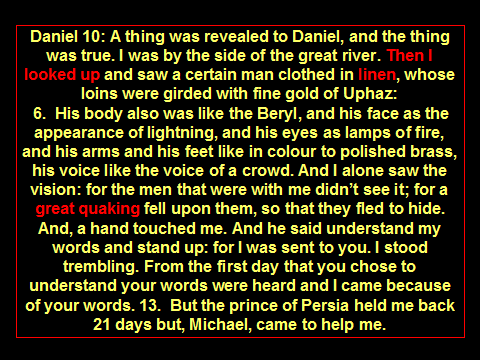 Here, we see a description of an
encounter with a strangely dressed man .
The appearance came in a frightening way
causing the other witnesses to run.
What is most interesting is that
the visitor describes a kind of
combative encounter
he had with someone as he made
his way to earth.
This encounter caused him to be
21 days late in arriving but reinforcements
of some kind came to his aid.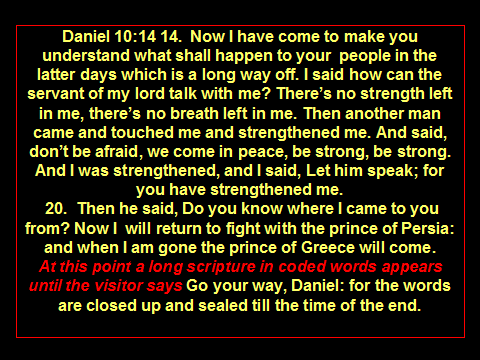 Here the visitors reassure the witness
that they mean no harm.
He then provides a coded seal
concerning the end time.
Interesting that at the beginning
of this verse the visitor states that
something would happen to people
in the latter days.
One of these days, I will bring you
the information given by these people
when it is made clear.
For now, you decide.
Remember this was written by
Hellenists who followed closely
Thoth, and Hermes
of the Emerald Tablet.
What is your choice?
Were these angels or were these aliens?
AGAIN, CONSIDER THE DESCRIPTION
He looked up and saw them and then
there was a quake that made the
others run and hide.
Does not that sound like the landing
of a UFO?
It took him 21 days to get to earth
because of a confrontation.
Does not that sound like a cosmic
war of some kind?
If You Can Donate,
Or For DVD's, Flash Drives, Or E Books
TO RETURN TO THE HIDDEN MEANINGS HOME PAGE
Non Profit Org. Under New Age Christian Village Church AKA Hidden Meanings