TRANSLATE THIS PAGE INTO ANY LANGUAGE
COSMIC KABBALAH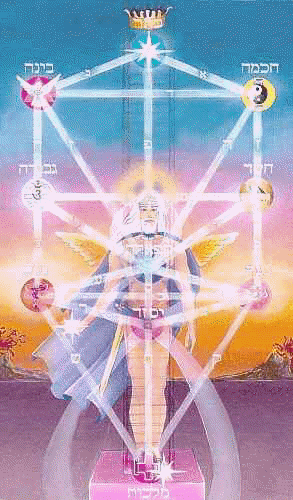 ---
SYNCHRONICITY STRIKES AGAIN
I was surprised this week in meditating about discussing this subject
by a coincidence or a synchronous event that took place.
After the meditation I came across information concerning Kabalah,
which is generally known as Jewish mysticism.
I found it relative to what we have been considering as well as relative
to quantum physics and the parallel universe ideas.
After feeling this inner urge to write about Kabbalah,
I was driving my car to the Post Office when suddenly on my car radio
came a commercial for this product.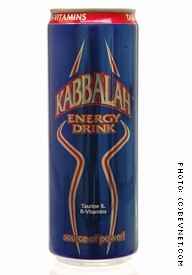 kabbalah drink image
That bit of synchronicity (coincidence with a purpose) was good enough for me.
I pay close attention to these things.
These occurrences are meaningful and they come from above.
That does not mean that the Kabbalah ad was for me.
It means that my mind had been synchronized to hear it.
---
WHAT GOOD IS KABBALAH NOW?
Ancient stories and ideas are useless and irrelevant unless they have a meaning
that is applicable today amidst cell phones, and computers,
and buffets, and all the rest.
In other words, whether it is Kabbalah, or the Bible, or Jesus, or Islam, or Buddha,
or whatever, unless it is applicable and meaningful in our lives and impacts our
lives in a positive and real measurable way, then I want nothing to do with it.
I don't want to spend my time trying to figure out some code from long ago
that winds up telling me about Babylon, or Moses, or whatever.
What relevance does it have today?
---
BIBLE STUDIES
It's like churches that have Bible studies.
The same thing every Wednesday.
Over and over they repeat the same things, and though the people
have a good grasp on the Bible , it is meaningless in their lives other
then as a Wednesday evening social gathering.
---
KABBALAH IS COMPLEX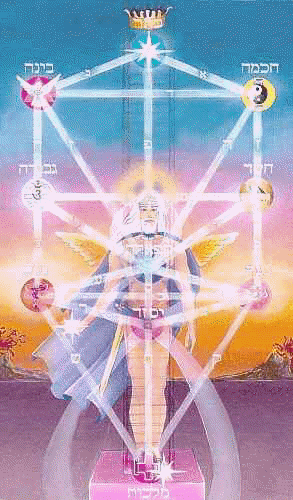 Kabbalah is extremely complex if one tries to approach
it on its own terms.
It was written as all mythology was, at a time when the human mind
had not evolved to a point of understanding scientific reality.
And so when one simply studies Kabbalah one finds themselves on
an endless road that twists and turns but actually does not have an end.
---
A BIG MAZE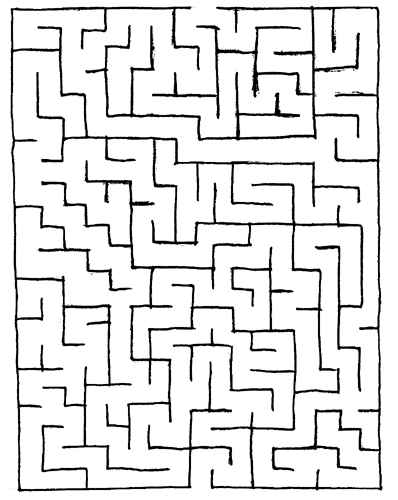 Kabbalah is like a maze.
How do you find your way through it?
Where does it go?
Why is it there in the first place?
Where do we start?
Is there an end?
---
THE ZOHAR

Most people know of the existence of Jewish Mysticism, Kabbalah .
It is a deep mystical , extremely complex part of the Zohar.
Zohar is a Hebrew word that means splendor.
In its simplest form, the Zohar is a conversation among a group of friends,
scholars, and spiritual masters.
The Zohar is said to contain wisdom older than Creation itself.
Rabbi Abba transcribed it in the ancient language
of Aramaic about 2000 years ago.
---
THE ARAMAIC LANGUAGE
When you are talking about Aramaic, you get an idea of just how old Kabbalah is.
It goes way back beyond the time of Jewish or Hebrew existence.
Remember that the Bible was written in Alexandria Egypt 1000 to 2000 years
before this, in the center of Greek and Egyptian mythology.
So we have this mysticism coming off the ancient deserts from
God knows who, and God knows where, and embraced by Jewish Mystics.
Let us look at the definition of Aramaic.
The Earliest Aramaic
Our first glimpse of Aramaic comes from a small number of ancient royal
inscriptions from almost three thousand years ago (900-700 B.C.E.).
Dedications to the gods, international treaties, and memorial stelae
reveal to us the history of the first small Aramean kingdoms,
in the territories of modern Syria and Southeast Turkey,
living under the shadow of the rising Assyrian empire.
Aramaic as an Imperial Language
Aramaic was used by the conquering Assyrians as a language
of administration communication, and following them by the
Babylonian and Persian empires, which ruled from India to Ethiopia,
and employed Aramaic as the official language.
For this period, then (about 700–320 B.C.E.), Aramaic held a position
similar to that occupied by English today.
The most important documents of this period are numerous
papyri from Egypt and Palestine.
Biblical Aramaic
Aramaic displaced Hebrew for many purposes among the Jews,
a fact reflected in the Bible, where portions of Ezra and Daniel are in Aramaic.
Some of the best known stories in biblical literature,
including that of Belshazzar's feast with the famous
"handwriting on the wall" are in Aramaic.
This is important in trying to get a grasp on Kabbalah.
The Aramaic language is the most ancient language we know.
It wasn't Jewish and it wasn't Muslim.
It basically was a language shared by all.
From the desert for sure, but shared by all.
---
KABBALAH PRE DATES RELIGION
Was It Written By Alien Intelligence?
So the strange symbols of Kabbalah, the deep mystical text,
the strange forms, are not Jewish, or Muslim, but belong to everyone.
The Kabbalah pre dated religion.
One of the interesting points in that last definition titled " Biblical Aramaic",
is that the reference to the famous Biblical handwriting on the wall was in Aramaic.
The handwriting on the wall is what started us in understanding that
galaxy 4555 is where cosmic light beings who oversee the affairs of earth reside.
On the wall was written Mene Mene .
It meant your kingdom is numbered, and the numerical value of the word was 4555.
So already we have a connection with Kabbalah and the work here
to the Biblical Aramaic translation and 4555.
In looking at Kabbalah we may indeed be looking at the earliest contact
with the light beings of 4555
---
LET'S NOT DO A BIBLE STUDY KABBALA
I don't want to go into Kabbalah in the way a church group
would do into a Bible study.
I want to share with you those aspects of Kabbalah that are
meaningful to you today, at the same time realizing that these instructions
come from the most ancient intelligence known which probably was cosmic.
---
KABBALAH AND MUSIC FOR MEDITATION
Our meditation here at Hidden Meanings is with music.
I found the following reference to the Zohar instructions for meditation.
This comes from the most ancient times.
Meditating with song to G-d
by Rabbi Eliyahu daVidas
From " Reishit Chochma"; translated by Simhah H. Benyosef
It is taught in the Tikunei Zohar that the actual sound of melodies
contains an allusion to the letters of the Name of G-d [ Havayah]:
I want to emphasize that word allusion. It is not illusion
---
Allusion
A causal and brief reference to a famous historical or literary figure or event:
An allusion is not an illusion. That is a kind of vision.
The word allusion means a form of connection.
What is being said by Kabbalah is that within the melody,
or the music, there is a connection of an inner kind to God.
The five fingers of the left hand, as well as the five fingers of the right hand
pluck the strings of the harp to draw out the melody.
These ten fingers elevate the breath expressing the sound of the melody,
and they are composed of five and five,
corresponding to the first and last letter hei [= 5] of the Name.
So the importance of melody in meditation is given to us at the
most ancient time, beyond all knowledge.
And meditation with music is what I recommend and what we do at Hidden Meanings.
I know people probably say, I'm not going down there to listen to music.
I can do that home.
They don't understand.
The music, the sound, meditation, the brain mind.
That is why the Bible says, praise him on the tambourine and the trumpet etc.
It is an electrical form of God contact.
It is why people are so often overwhelmed by the beat,
or the sound, or the melody.
It connects to God.
---
KABBALAH AND THE PARALLEL UNIVERSE
We have spent many hours speaking about contact with
those who have physically died.
People who are alive in a parallel universe.
Very strange things.
Yet. We backed every message up with scientists
and physicists in the world from today and the past.
Here They Are
Professor Max Tegmark, Massachusetts Institute Of Technology
World renowned physicist Fred Alan Wolfe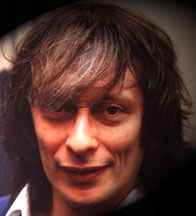 David Deutsch Professor of Physics Oxford University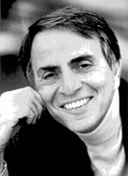 Astronomer, the late Carl Sagan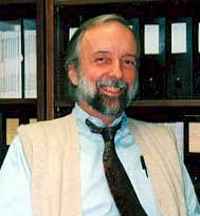 Professor David Hufford, Penn State University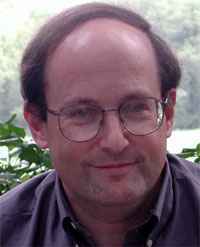 Professor Paul Steinhardt Princeton University

Renowed physicist the late Sir Oliver Lodge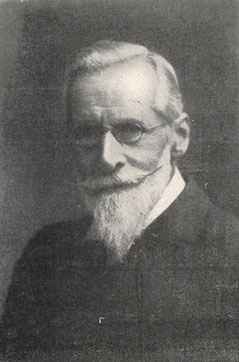 Most brilliant 19th century scientist Sir William Crookes
There are many others whose wisdom we have shared with you,
but this gives you an idea of the caliber of the witnesses that
I have used in this work.
You have the opportunity to accept their scientific credentials
and knowledge of this world and the invisible world or
you can accept the wisdom of these.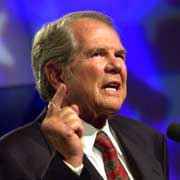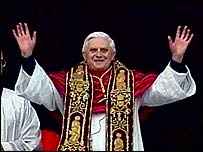 Most people have chosen these and you can see the results on planet earth.
Of course these people would totally refute the scientists and physicist
who speak of other universes where our twins exist,
or where the person goes who passes on or contacting or being in contact
with those who have passed over.
These people would say, its evil and dangerous.
It's not of God.
---
WHAT DOES THE KABBALAH SAY?

The Zohar discusses the nature of spiritual possession.
by Rabbi Moshe Miller
Remember again, this material comes from the most
ancient time beyond all religions and cultures.
But in order to get through it with some degree of understanding
we are going to have to understand some Kabbalah terms.
I will give you the outline and provide the translations.
Where you see the Zohar words ,
I will provide the definition in CAPITAL LETTERS next to it.
---
LET'S EXAMINE THE ZOHAR OF KABBALAH
Here is Rabbi Miller's first comment on Kabbalah from the Zohar
As a general rule, Nefesh,(SUBSTANCE OF HUMAN SOUL-SPIRIT) Ruach (MIND) and
Neshama (HIGHER SPIRIT CONNECTED TO GOD) cannot be totally rectified in a single lifetime.
Instead, the person must first die.
Then the Nefesh (HUMAN SPIRIT) is born into a new gilgul (REINCARNATION-NEW SOUL CYCLE)
in which he will acquire the level of Ruach (New MIND)
WHAT DOES THAT MEAN
AS A GENERAL RULE, THE HUMAN SOUL, SPIRIT AND MIND
AS WELL AS THE HIGHER SPIRIT CONNECTED TO GOD
CANNOT BE ORGANIZED TOGETHER IN A SINGLE LIFETIME
THE HUMAN SPIRIT IS REINCARNATED INTO A NEW SOUL CYCLE
IN WHICH IT WILL ACQUIRE THE LEVEL OF A NEW MIND.
As you look at this from Kabbalah you see a description
that appears to be as Karma doesn't it?
---
NEFESH
The human spirit, that is the electrical light force that operates your body.
You, not your body, but the you inside of that body that operates it.
That's called Nefesh.
---
RUACH
It combines that with the mind.
The ability to think, to plan, to wish, to decide, to love.
That's called Ruach.
---
NESHAMA
Then to complete the person it places inside of you an electrical connection to
what we refer to as God.
As Jesus says the Kingdom of God is within you.
That connection is always available.
It is located at the right hemisphere of the brain and is touched
when one separates from thought in meditation.
This is called Neshama.
---
THESE ARE THE THREE PERSONS IN ONE
WHERE DID I HEAR THAT BEFORE ?
Those 3 points according to Kabbalah make up the person without the body.
The body is a product of human evolution and when it is available,
this three part person enters into it.
---
THE IDEAL SITUATION
Of course the ideal situation is to have the person,
the mind and the God force all together in harmony .
But as the text says it is very hard to accomplish in the first life time.
So there we have a Karmic approach.
Lessons to be learned.
It says that the person (actually the body) must first die,
and then the person is reborn into a new body through
a reincarnation cycle.
That reincarnation cycle is called Gilgul.
The person then continues to evolve in seeking the
Ruach or the new mind, what we call the Christ mind or
Christ consciousness.
---
SPIRITUAL EVOLUTION
This is what we could call for lack of a better description,
spiritual evolution.
A period of time to allow the photon to evolve to a higher state.
---
GILGUL
That word Gilgul is interesting to me as well,
because it speaks of a cyclic nature in the electro
or invisible life realm.
All nature is cyclic and through the use of that word Gilgul
to indicate reincarnation, it also attaches to cycles.
The wheel of life. The circle of life.
There is even a song about that in the Lion King, the circle of life.
That would be Gilgul.
---
DEATH IS NON EXISTENT
Now in considering this cycle or circle of life,
the Kabbala is saying that death is non existent,
other then in the physical body.
The person will enter another body. It doesn't say where.
Would that happen here, or would the evolution to the higher mind
continue in a parallel universe?
---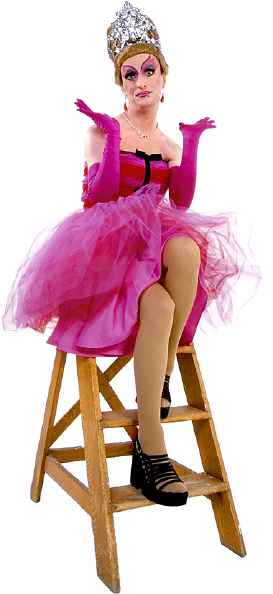 OUR TWINS IN PARALLEL UNIVERSES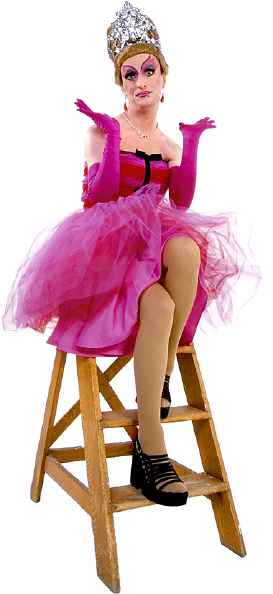 We have studied here about the existence of our own twins
living in parallel universes through the statements
of scientists and physicists, who have studied and researched such things.
Now as we look at Kabbalah telling us about life cycles and reincarnating etc.
It would be well to look to our scientists and physicists once again to
speak to us about quantum and cosmic reality.
It gives us a much better understanding of what
these ancient words were saying.
---
Professor David Deutsch Oxford University
Our "twins" in parallel universes are just as real
as we are, says David Deutsch.
The notion that our world is somehow more real is derived not
from experience (since each "world" seems equally real to its inhabitants),
nor from quantum mechanics (in an absolute sense there are no splits at all,
and no moment when your unseen counterparts can no longer affect you.
---
Professor Paul Steinhardt Princeton University
For years parallel universes were a staple of the Twilight Zone.
Science fiction writers loved to speculate on the possible other universes
which might exist. In one, they said, Elvis Presley might still be alive or in another
the British Empire might still be going strong.
Serious scientists dismissed all this speculation as absurd.
But now it seems the speculation wasn't absurd enough.
Parallel Universes exist and they are stranger then any
science fiction writer could imagine
---
Professsor Max Tegmark,
Massachusetts Institute Of Technology
There are infinitely many other inhabited planets,
including not just one but in-finitely many that have people with
the same appearance, name and memories as you,
who play out every possible permutation of your life choices.
So when we look at information generated thousands of years
ago about the person leaving a dead body and then recycling into another ,
and we combine that with the words of contemporary scientists of this day
there seems to be a correlation with what the Zohar or Kabbalah was
speaking of in very real scientific terms.
---
<![if !supportLineBreakNewLine]>
BACK TO KABBALAH<![endif]>
Similarly, after the Ruach (MIND) is also rectified,(PURE-SEPARATE)
the Nefesh (PERSON) and Ruach (MIND) cannot receive the level of Neshama (GOD)
that pertains to them until they come into a new gilgul (BODY,CYCLE,REINCARNATE)
in which the person will merit the acquisition of Neshama (GOD)
The rectifying or separation of the mind is what is done in meditation.
SO WHAT DOES IT SAY IN PLAIN LANGUAGE
AFTER THE MIND IS SEPARATED FROM THE LOWER.
(THIS OCCURS IN MEDITATION WHEN YOU SHUT DOWN THOUGHT)
THE PERSON AND MIND CANNOT RECEIVE THE CONNECTION TO GOD
THAT PERTAINS SPECIFICALLY TO THEM UNTIL THEY COME INTO
A NEW BODY CYCLE. REINCARNATION.
IN THE NEW BODY CYCLE THEY WILL MERIT RECEIVING GOD.
WE WOULD CALL THAT CHRIST CONSCIOUSNESS, A NEW MIND
---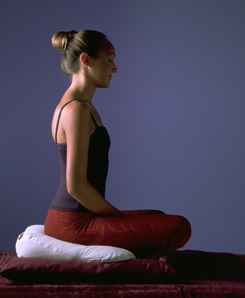 Only in meditation can it be done.
Where you totally separate from the thoughts of the left side.
Let's look at a couple of Biblical scriptures that emphasizes this.
Matthew 6:31. Therefore take no thought, saying,
What shall we eat? or, What shall we drink?
2 Corinthians 6:17. Wherefore come out from among them, and be separate,
said the Lord, and touch not the unclean thing; and I will receive you.
So here the instruction is to separate from the thoughts of the mind.
Come out from among the thoughts and desires of the lower.
Touch not the unclean thing is referring to the lower mind .
Now of course that can only happen during meditation and that is
where that oneness takes place.
So then we begin to understand how this transformation takes place .
The mind is made pure by the separation from thought but there is the
requirement of a new cycle or body to take this new person.
Why is that ?
Because we are looking at the evolution into a higher mind.
---
A NEW MIND FOR A NEW AGE
A new social order where people are together in one accord which
is a harmony with nature and each other.
When a person combines themselves with the new mind here,
they must still deal with the overwhelming problem of the current mass mind
which knows nothing about this and cares nothing about this.
Simply put, if you're enlightened and your next door neighbor is trouble,
you're still going to have trouble simply because of his lower mind state.
This new and purified mind must be received in a new parallel universe
where there are enlightened people of advanced mind..
---
NOW LET US GO DEEPER
Now we are going to go extremely deep into Kabbala
and look at the aspects of possession of one invisible person
by another invisible person.
There is another word in Kabbala that we will have to consider
and it is Tzadik.
Tzadik identifies a person who has killed out the desires of the lower mind.
In other words that person has found through meditation
a connection to the higher and no longer shares the
desires or views of the lower.
That person is more interested in bread then bombs as a
means of living on the earth.
---
THE PURIFIED
However, when the Nefesh (PERSON) alone has been rectified (SEPARATED-PURE)
without the possibility of Ruach(MIND) joining with it if the person
is sufficiently worthy by virtue of his efforts in divine service,
it may happen that the Nefesh(PERSON) of a tzadik (PURIFIED)
who has perfected himself and does not need to come into
gilgul (REINCARNATE-CYCLE) will descend into this person's body,
eliminating the need for him to first die.
WHAT IS THIS SAYING?
WHEN THE PERSON HAS BEEN SEPARATED.
THE MIND HAVING BEEN MADE PURE IN MEDITATION
AND THE MIND HAS BEEN SO DISCIPLINED THAT
IT WILL NOT FALL BACK INTO THE BONDAGE OF THE LOWER.
IT MAY HAPPEN THAT A HIGHER PURIFIED PERSON (PHOTON)
WHO DOES NOT NEED TO REINCARNATE SO AS TO HAVE
ANOTHER OPPORTUNITY TO PURIFY,
WILL COME INTO THIS PERSONS BODY AND RAISE HIM UP
SUFFICIENTLY SO THAT THERE IS NO NEED FOR HIM TO DIE FIRST.
IN OTHER WORDS, THE PHOTON WHICH WE REFER TO AS THE HOLY SPIRIT,
ENTERS THE BODY WHEN IT HAS SEPARATED IN MEDITATION
TO A POINT WHERE IT WILL NOT FALL BACK,
Now before, the Kabbalah was talking about purifying the person
within us by separating from the ruach or mind.
Here that has been accomplished and there is no chance that the
lower mind will again effect that person or Nefesh.
The higher photon.
That which religion refers to as the Holy Spirit enters.
But note.
Only when the meditation has strengthened the person
so that he/she has control and will not allow control
to be restored to the left hemisphere.
---
LET'S PAUSE AND CLARIFY THIS
Let's pause here and try to clarify this business
about being pure or separate.
This does not mean that you don't like sex, or you cant go to Atlantic City,
or you cant watch tv.
It doesn't consider such things.
A NEW MIND
What it is talking about is a completely different mind set
then we see active on earth today.
It is a mind set that supports no war or violence,
it supports no negative activities towards nature or animals,
it supports the unification of all people of the earth with the
greatest emphasis being on making sure all are fed and housed and clothed.
That they enjoy the sensual experience of physical life.
It does not hold to man made traditions, or religions or governments.
It does not hold one nation above the other, it has no patriotism of a country
but rather of Gods creation.
It is not proud.
We are talking about a very normal person in all respects,
whose priorities are God priorities of peace, non violence,
compassion in a harmony with nature.

<![if !supportLineBreakNewLine]>
<![endif]> That is a nefesh (PERSON) who has separated from ruach
(or the mind) (in this case the lower mind)
---
TOTAL SEPARATION THROUGH MEDITATION
This is a total cleansing.
This is a new person.
All things are new as to how that person feels and thinks.
He/She is totally removed from the control of the religions,
and governments, of the world.
---
STILL CONFUSING ?
What is being said ,is that when this occurs there is the possibility
that another invisible person who is tzadik, PURIFIED on a higher level
and has no need to return to a further reincarnation cycle
may enter into the Nefesh PERSON here and raise
that person to the level of Neshama or oneness with God.
It doesn't mean that that person will not physically die.
It means that that person will be able to rise to the
level of oneness with God here without having
the other stages.
---
WELL WHERE IS THAT PERFECTED
INVISIBLE BEING ?
Now having studied the concepts of our scientists who
tell us of the very strange goings on in parallel universes etc,
the question would be,
where is this perfected person or tzadik coming from?
---
KABBALAH MAKES MUCH MORE SENSE THEN RELIGION
When you look at Kabbalah in something as strange as this,
you have to come to the conclusion that Kabbalah is more in line with
contemporary science then the popular religions of the world.
A perfected person from another universe possessing
the body of a person here to raise that person to a God oneness.
As bizarre as that sounds we have to go back and look again at the statement of
Professor Paul Steinhardt of Princeton University who incidentally happens
to have the title of Albert Einstein Professor Emeritus there.
Look at what he says.
---
Paul Steinhardt Of Princeton University
For years parallel universes were a staple of the Twilight Zone.
Science fiction writers loved to speculate on the possible other universes
which might exist. In one, they said, Elvis Presley might still be alive or in another
the British Empire might still be going strong.
Serious scientists dismissed all this speculation as absurd.
But now it seems the speculation wasn't absurd enough.
Parallel universes really do exist and they are much stranger
than even the science fiction writers dared to imagine.
So the bizarre idea of a person in a parallel universe taking
possession of a person here would not be so strange according
to the statement of Professor Steinhardt,
when he says that what really goes on is stranger
then any science fiction writer dared to imagine.
---
BUT WHO IS THIS INVISIBLE BEING
WHO MOVES INTO US ?
Who is this tzadik or person that comes here to posses you
or me once we have made the change away from the way we used to be.
WHO IS THE POSSESSOR?
Back to science.
David Deutsch of the Oxford University, England
Our "twins" in parallel universes are just as real as we are,
says David Deutsch.
The notion that our world is somehow more real is derived not from experience
(since each "world" seems equally real to its inhabitants),
nor from quantum mechanics (in an absolute sense there are no splits at all,
and no moment when your unseen counterparts can no longer affect you
Isn't that interesting"
There is no moment when your unseen counterparts can no longer affect you.
And Kabbala says that an unseen person can possess
you and raise you to a higher God state.
---
MY GOD, IT'S YOU !!!
Thus it would seem that the person who may come to possess you is you.
Do you remember what Professor Max Tegmark of the MIT said.
There are infinitely many other inhabited planets, including not just one
but in-finitely many that have people with the same appearance,
name and memories as you, who play out every possible
permutation (COMBINATION OF OPTIONS) of your life choices.
So understanding the scientific possibilities of our twins in parallel universes,
and the possibilities that our twins have reached the higher point of
separation and thus God oneness, the Kabbalah statement makes perfect sense.
So the person who enters into us ,
possesses us and raises us to a God oneness with all of nature
is not God or Jesus, it's us !!!!!!.
And God & Jesus are inside of us !!!!!
---
WHAT MAKES NO SENSE
NOW MAKES SENSE
So you see how Kabbala and contemporary physics can flow so well
together as to make sense of what on the face of it makes no sense.
There is a further interesting comment on this question of
soul possession from Kabbala that I want you to see.
---
SOUL POSSESSION
The Nefesh(PERSON) of the tzadik(PURIFIED/PHOTON) then fulfills the role
of the person's own Ruach(MIND),
allowing the person to transcend the limitations of his own soul root. (See Tanya, end ch. 14.)
It can even happen that the souls of much earlier generations,
all the way back to our father Abraham, will enter the soul of a person,
guiding him to greater heights in his spiritual endeavors
(Sha'ar Ha Gilgulim, hakdama 2).
WHAT DOES THAT SAY ?
THE PURIFIED PERSON (TZADIK) WHICH IS A PHOTON
AND ENTERS OUR BODY, FULFILLS THE ROLE OF OUR OWN MIND,
ALLOWING US TO GO BEYOND ANY LIMITATIONS THAT WE
MAY ORIGINALLY HAVE HAD.
IT MAY EVEN BE THAT A PHOTON FROM THE MOST ANCIENT EARTH TIMES
MAY ENTER US TO GUIDE US TO GREATER HEIGHTS.
In other words, all you know is the person inside of you, which is photon you.
But you may absorb another photon that will have access
to your brain just as you do.
Now there are two of you and suddenly you find yourself thinking differently.
This all depends on you making the honest effort at meditation.
---
WE MUST CONSIDER PARALLEL UNIVERSES
Thus when we see that phrase "souls of much earlier generations"
we must consider our twins in parallel universes.
ARE OUR TWINS IN THE OTHER UNIVERSE
SMARTER THEN WE ?
Which brings us to the question of whether twins of ours
could be more advanced then we ?
It would then mean that there is a "me" in another universe who has
reached a higher level of enlightenment then the "me" here.
And that "me" there, in a natural evolution of sorts,
teleports to the "me" here, to lend a hand.
---
BUT WHAT'S THE PURPOSE OF ME HERE
IF I AM ALREADY ENLIGHTENED THERE ?
If the me there, has already evolved to the higher,
what is the purpose of the me here who is lower?
What would Buddha say?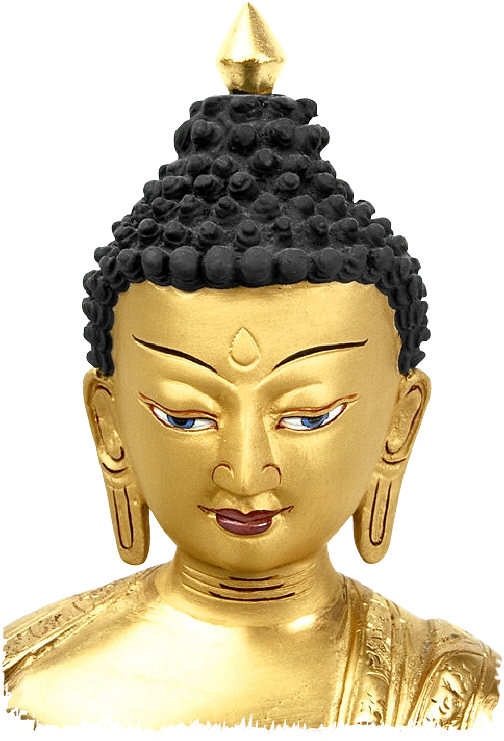 <![if !vml]>

<![endif]>
And physicist David Deutsch whom we quoted earlier
would say the same thing but in a different way.
Photons, atoms, and quantum computations have invisible,
differently behaving counterparts, but you still cling to the belief
that you exist in only one copy.
I don't think this makes sense, because you are made of atoms,
and if they have invisible counterparts, so must you.
---
IT'S ALL PERFECTLY NATURAL
Such is the nature of things.
There is no God there saying well we might as well dump the one
on earth because the one on Planet X is way ahead.
There simply are numerous copies of you because atoms have twins .
Such is the nature of things.
And this explains how a more advanced copy of you could
electronically enter into you and assist you in your evolution.
Not because it is so concerned about you.
It's like a season.
It just happens that way.
---
ARE YOU READY TO GO DEEPER ?
ONE MORE TIME ?
Kabbalah is going to take us deeper into this.
I hope with such a complicated subject you have been able
to follow along and have this make sense to you.
Which is the essence of enlightenment,
and the fault of religion which simply makes no sense.
---
KABBALAH ONCE MORE
It can also happen that the Nefesh(PERSON) of another greater tzadik(PURIFIED)
also comes into the same person,
so that the person now has his own Nefesh,(PERSON)
the Nefesh(PERSON) of the first tzadik(PURIFIED)
that fulfills the role of the person's own Ruach(MIND),
and the Nefesh(PERSON) of a second tzadik(PURIFIED)
that fulfills the role of the person's Neshama(HIGHER SPIRIT CONNECTED TO GOD)
WHAT IS THAT SAYING ?
WE COVERED THE KABBALAH INSTRUCTION THAT YOU COULD HAVE
AN ADDITIONAL PHOTON JOIN YOU IN OPERATING YOUR BRAIN.
BUT NOW THERE IS THE POSSIBILITY OF A
SECOND PHOTON JOINING YOU.
ONE IS SKILLED IN THE OPERATION OF THE HUMAN MIND
AS A PHYSICAL BEING AND THE OTHER IS SKILLED AT THE CONNECTION
TO THE HIGHER PHOTON, OR WHAT WE CALL GOD.
REMEMBER WE ARE TALKING ABOUT PHOTONS HERE
AND WITH PHOTONS IT IS POSSIBLE TO HAVE TWO OR MORE ENTITIES IN ONE.
So here we have two additional photons ,
which may be other copies of you in parallel universes.
They enter into you to assist you in moving upward.
---
LOOK AT YOU !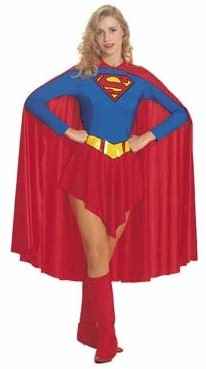 Now you have your own personality.
You have picked up the personality more advanced photons
from a parallel universe, and thus you have a new , higher mind.
And now you have a second photon who is further
advanced raising you to a oneness with God.
---
DO YOU SEE
THREE PERSONS IN ONE
So you have three people.
All of them are you.
All of them come together in one body
as each of them evolve upward.
You 1 by moving into meditation and raising yourself, electronically
draws You 2 who takes his/her experience in a parallel universe
which is higher and integrates it into you ,
and as this happens you electronically draw
You 3 which connects you to God.
But it is all You.
Now what is this.
What does the Kabbala say this is?
---
KABALLAH IMPREGNATION
This phenomenon is called "ibur" - literally, "impregnation" -
i.e., spiritual possession of a lower soul by a higher soul (or souls)
to the benefit of both of them.
The benefit to the carrier of the ibur(IMPREGNATION) is
that his/her soul becomes greatly purified and refined by the presence
of the tzadik's(PURIFIED) soul, which aids him to reach far higher levels .
Thus when he eventually dies,
his soul rises to the level of the tzadik's(PURIFIED) soul in Gan Eden.
WHAT IS THIS SAYING ?
THIS IS SPIRITUAL IMPREGNATION OR POSSESSION
AS DEFINED BY KABALLAH.
ACTUALLY IN SCIENTIFIC TERMS,
IT IS QUANTUM ENTANGLEMENT.
WHEN YOU ARE IN MEDITATION AND THE
ELECTRONS OF THE PINEAL VIBRATE.
THAT VIBRATION ABSORBS EXTERNAL PHOTONS WHO
ARE OFFERING TO ENTER ANYONE WHO IS READY.
THE KABBALAH SAYS YOU THEN BECOME ABLE TO REACH FAR
HIGHER LEVELS AND ASCEND TO A ONENESS WITH GOD.
---
THE LOWER YOU
IS IMPREGNATED BY THE HIGHER YOU
And so we have impregnation.
The lower you is impregnated by the higher you
which electronically helps you to rise to a higher level.
So the natural reason that the higher you is drawn
to the lower you is to benefit both of you.
The next is quite good from Kaballa.
---
THE CIRCLE OF LIFE
BACK WHERE WE STARTED FROM
There is also a benefit to the tzadik(PURIFIED)
whose soul enters the person living in this world.
Since the tzadik(PURIFIED) helps the person reach greater heights,
the tzadik's(PURIFIED) soul also acquires a part therein.
This is the secret of the statement of our Sages that
"tzadikim(PURIFIEDS) are great, for even after their
passing they merit children..." (Chullin 7b; Sanhedrin 47a ),
for they become like fathers to their hosts. (Sha'ar Hagilgulim, hakdamah 2
WHAT DOES THIS SAY
THE EXTERNAL PHOTON WHO ENTERS US IN MEDITATION TO HELP US,
ALSO BENEFITS BY REACHING GREATER HEIGHTS AS OUR INTERNAL TEACHER.
THEY BECOME LIKE FATHERS TO THEIR HOSTS WHICH WOULD BE US.
THEY ARE IN US AND TEACHING US BY HAVING ACCESS
TO OUR BRAIN JUST AS WE DO.
THEY ARE IN ESSENCE A HEAVENLY FATHER WHICH IS
A GREAT BENEFIT TO THEIR DEVELOPMENT
So we continue on and on in the circle of life.
Electronically without our even knowing it we receive our higher selves
from a parallel universe.
When we ascend without even knowing it our higher selves travel to a
parallel universe to assist our lower selves.
They become like fathers to their hosts.
We become like fathers to ourselves.
---
If You Can Donate, Or For DVD's, Flash Drives, Or E Books
Click
Here
TO RETURN TO THE HIDDEN MEANINGS HOME PAGE CLICK HERE
Non Profit Org. Under New Age Christian Village Church AKA Hidden Meanings
INDEX
| | |
| --- | --- |
| Carl Sagan | Carl Sagan |
| Images Google unless otherwise noted | |
| Kabbalah Energy Drink | |
| Physicist David Deutsch | David Deutsch |
| Physicist Fred Alan Wolfe | Fred Alan Wolfe |
| Professor David Hufford | David Hufford |
| Professor Max Tegmark | Professor Max Tegmark |
| Professor Paul Steinhardt | Paul Steinhardt |
| Rabbi Abba | Rabbi Abba |
| Rabbi Eliyahu daVidas | Rabbi Eliyahu daVidas |
| Rabbi Moshe Miller | Moshe Miller |
| Reishit Chochma Simhah H Benyosef | Simhah H Benyosef |
| Sir Oliver Lodge | Sir Oliver Lodge |
| Sir William Crookes | Sir William Crookes |
| Tikunei Zohar | |
| Zohar | |
CHECK IN LET ME KNOW YOU WERE HERE CLICK HERE
Your donation to help keep this work going CLICK HERE