---
CHRISTMAS
What's It About, Where Did It Come From CLICK HERE
---
IS YOUR HAND ABLE TO THINK?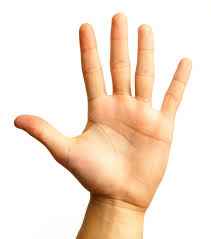 ---
Sarah Palin made a comment about Pope Francis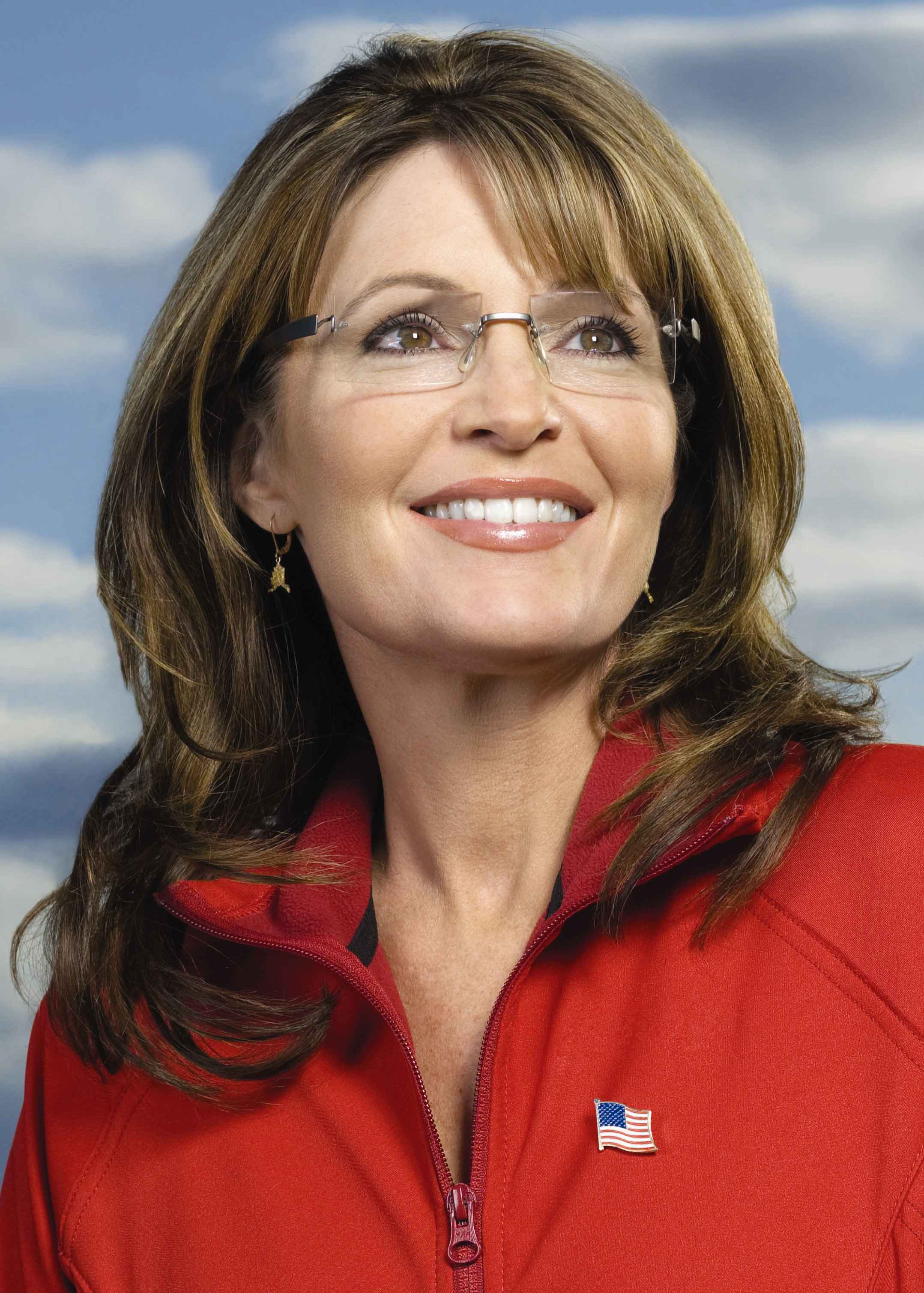 She said Pope Francis sounded too liberal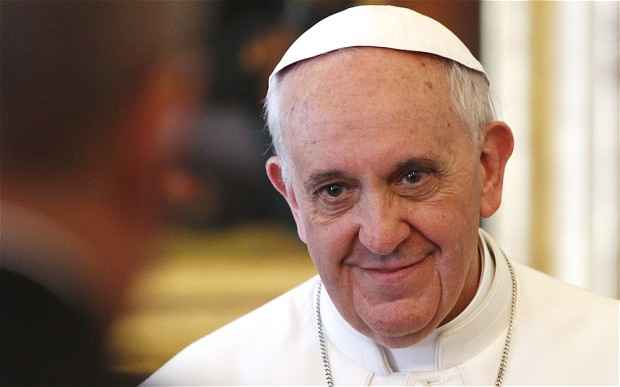 Bill Maher said this about Sarah Palins comment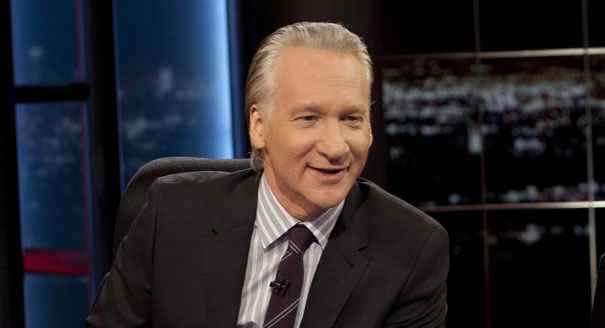 "If Sarah Palin thinks Pope Francis sounds too liberal, wait till she sees
what Jesus has been saying"
PLEASE SCROLL DOWN TO THE READING ROOM
FOR MORE INTERESTING THINGS TO PONDER
---
20 Of Bill's Video Messages On One Flash Drive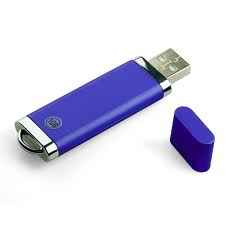 ---
THE VIRGIN, THE INTERCOURSE, THE CHILD
There is an amazing story with astronomical implications that I must relate to you here.
In the Christian myth, God impregnates Mary, who gives birth to Jesus.
In John 2:5 at the wedding, Mary instructs people to "do whatever Jesus says".
In other words, follow my son.
In the Greek myth of Zeus (and remember the New Testament is translated out of the Greek.)
Zeus impregnates the Virgin Callisto.
She gives birth to Arcas.
Arcas is Gods son, born of the virgin Callisto.
Zeus places Callisto and Arcas into the sky as constellations.
Callisto is Ursa Major the Big Bear, and Arcas is Ursa Minor the Little Bear.
Her son, the child.
In Ursa Major there are two stars called "pointers".
The pointers point directly to Ursa Minor the Little Bear.
Here is the virgin mother Callisto, pointing to her son, follow him.
Ursa Minor the Little Bear is the navigation star which sailors used for years to find their way.
It is the star that the world follows for true direction.
The name of the North Star is Arcas. The Virgins Son
The mother points to her son and says follow him, and for thousands of years, the world has
PLEASE SCROLL DOWN TO THE READING ROOM
FOR MORE INTERESTING THINGS TO PONDER
---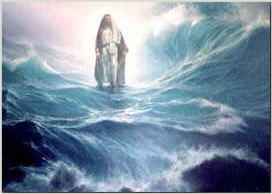 No, not wet water.
Thanks to our religious cults, we really missed out on the meaning of this one.
This is Greek mythology.
There are 5 stages of consciousness in Greek.
1=Earth (the brain/body),
2=Water (2nd stage of consciousness in meditation )
3=Air (3RD stage of consciousness in meditation where we separate from thought)
4=Fire (4th stage of consciousness where we become charged with the higher light)
5=(5th stage which is the new mind).
The story has Peter stepping out of the boat on to the water to walk towards Jesus who is walking on the water.
When Peter looks down he sinks.
What this means is that when you enter into meditation and rise to the second level of consciousness which is done by separating from thought, you will find Jesus who is the life force that comes to us in this stage of meditation.
That second stage is called water and where Jesus walks on the water.
When you start thinking is when you are looking down and you will fall out of that stage where Christ exists in meditation.
When you reach this stage you will then be lifted in invisible light to the 4th stage which is air.
That is also a misunderstood scripture which says we will rise and meet Jesus in the air.
It means higher mind.
So no walking on wet water and no flying through the air.
PLEASE SCROLL DOWN TO THE READING ROOM
FOR MORE INTERESTING THINGS TO PONDER
---
MEDITATION IS THE KEY TO HEALING BODY AND MIND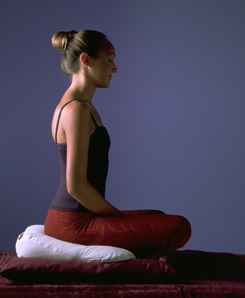 We must find a balance in meditation so as to not only keep our left side healthy for a happy physical life, but also so that we are sure that the God side is operating to correct things that can lead to serious physical and mental problems.
When we allow the left side to be so strong that we overcome the sun of the right side, we basically overcome ourselves.
Within us it becomes winter. Things become cold and barren.
Just as outside, winter brings death, and it is the same inside.
When we fall away from our meditation we bring forth the winter of the soul, and the very life force is subdued.
At that point disease is very hard to contain.
Especially in the case of serious disease, it is absolutely essential that our meditation keeps the sun shining brightly within.
For if we fall away there is darkness and disease thrives in the dark.
Thus it is not God but ourselves.
When we inhibit the God power within we then subdue our ability to deal with disease.
And just as outside, when the cold and darkness grow severe there is no God that can do a thing about it.
I AM NOT SAYING THE LEFT SIDE WHICH ORCHESTRATES OUR LIFE PHYSICALLY IS BAD.
IT'S NOT.
IT'S JUST THAT THERE NEEDS TO BE A BALANCE BETWEEN THE LEFT AND THE RIGHT.
WHAT WE HAVE DONE, IS GIVEN THE LEFT SIDE 100%, AND THE RIGHT SIDE NOTHING.
MEDITATION CORRECTS THAT.
---
NOAH AND THE FLOOD
Genesis 8:20. And Noah built an altar to the Lord; and took of every clean beast, and of every clean fowl, and offered burnt offerings on the altar.
21. And the Lord smelled a sweet savour; and the Lord said in his heart, I will not again curse the ground for man's sake; for the imagination of man's heart is evil from his youth; neither will I again hurt every thing living, as I have done.
ABOVE: NOAH KILLED THE ANIMAL AND GOD LIKED THE BARBEQUE SMELL
AND HE SAID, HE WOULDN'T CURSE THE GROUND AGAIN.
SEE WHAT YOU CAN DO WITH A NICE STEAK?
So you see where this began.
BAPTISM OF WATER THE FLOOD
BAPTISM OF FIRE THE SACRIFICE
First was the Baptism of Water in the Noah Flood, and then the Baptism of fire, in this animal sacrifice.
Also notice how God gets so turned on by the smell of the steak cooking that he repents.
I will never do this again.
NOW PASS THE BURGERS
Now you have to ask yourself.
Does common sense allow you to take this literally?
PLEASE SCROLL DOWN TO THE READING ROOM
FOR MORE INTERESTING THINGS TO PONDER
---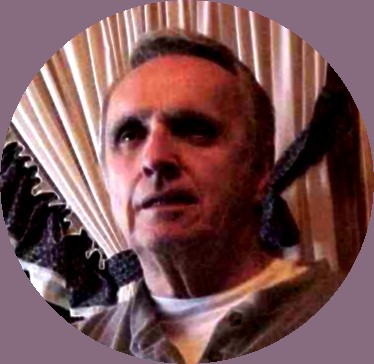 Your donation to help me CLICK HERE
For Pay Pal Click On Donate Below
Non Profit Org. Under New Age Christian Village Church
THANK YOU YOUR FRIENDSHIP AND HELP TO KEEP THIS GOING MEANS A LOT TO ME
---
THE PART OF THE BRAIN THAT CARRIES
THE ELECTRICAL CIRCUITS
The part of your brain showing the circuits that carry the electrical signals so you can think what you think and do what you do.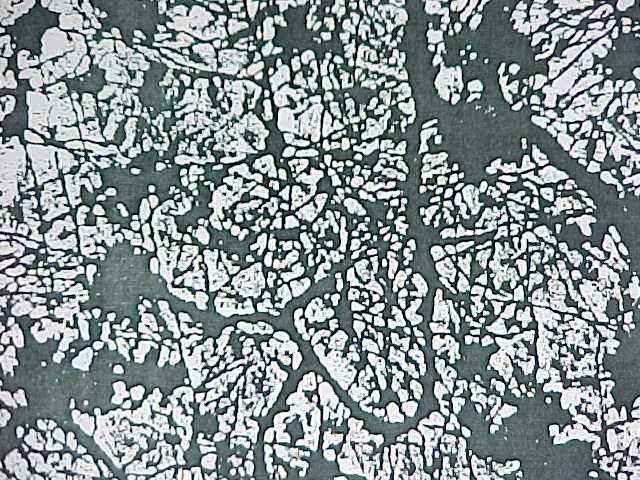 stedmans medical dictionary
DARK MATTER IN THE UNIVERSE
Using a very special camera, the Canada France Hawaii Telescope was able to get a picture of dark matter.
That which makes up 90% of the universe and when we looked at this it became amazingly clear as to what we were seeing.

france hawaii telescope image
Click here to visit the site and then click your back button to return here.
Canada-France-Hawaii Telescope
THIS SHOWS THE HUMAN BRAIN TO BE A MINIATURE UNIVERSE
As we placed the universe picture of dark matter alongside the picture of the circuitry of the human brain, We see that indeed the universe is a cosmic brain or the human brain is a miniature universe.
The circuit pathways are the same.
Conveying signals point to point.
INDEED THE KINGDOM OF GOD IS
TRULY WITHIN US
So then you see that if the Kingdom of God is the cosmos, the universe, then it appears to have been duplicated within us, just as Jesus said.
We now have additional support for this proposal coming to us from the
European Southern Observatory.
---
BAPTISM DOES NOT REQUIRE WET WATER

Baptism has nothing to do with real water (another view)
CLICK HERE
PLEASE SCROLL DOWN TO THE READING ROOM
FOR MORE INTERESTING THINGS TO PONDER
---
20 Of Bill's Video Messages On One Flash Drive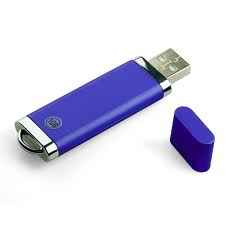 ---
TO THE RELIGIOUS RIGHT
JESUS WAS A LIBERAL
Our country has its own Taliban trying to control our lives.
They are called the Religious Right or Christian Right.
They're very conservative .
They are against health care for the poor.
They are against medicare and social security and medicaid
They believe people should take care of themselves
They want to cut social programs of all kinds but they do not want to tax Oil Companies.
But the one they say is their Lord, Jesus Christ said "heal the sick, freely you have been given
now freely give". Free health care. Sounds like socialism. Jesus was a liberal.
Jesus said that the rich should sell what they have and give the money to the poor.
The Christian right hates gays, but Jesus said they are born that way and never criticized them.
Can you imagine if Jesus came back to earth and ran for office.
Long hair, free health care, gays are ok, take care of the poor, don't pray in public etc.
He would lose to Rick Santorum
The religious right use His name but they really can't stand him.
Because Jesus was a liberal.
TO CHRISTIAN CONSERVATIVES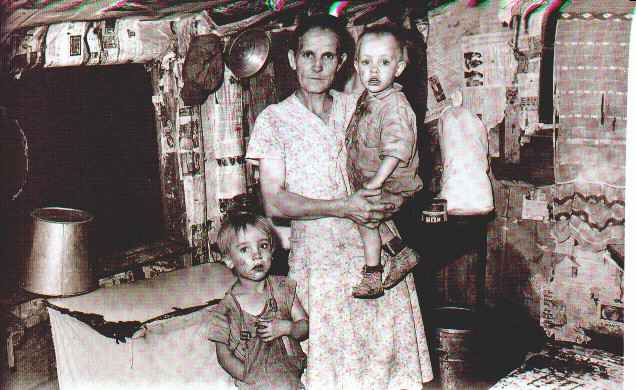 WHO HAVE TROUBLE WITH GOVERNMENT
HELPING THE POOR AND THE SICK.
When Jesus said, "when you have done it for the least, you have done it for me".
He was not referring to the smallest oil company
Or the least powerful corporation.
HOW CAN THE CHRISTIAN RIGHT
CALL ITSELF CHRISTIAN?
AND HOW CAN IT CALL ITSELF RIGHT?
Consider Focus On The Family. It should be called Focus On The Party because it is pure politics.
It's latest Christian proclamation is that it is ok to take food stamps away from the poor because it would make them more independent. They may be hungry and their children may be hungry but this Christian organization has no problem with that.
But the Jesus that they praise totally disagrees with them. He said sell what you have and give the money to the poor. He wasn't concerned about making people independent. He was concerned with helping and being kind.
The Christian right does not feel that the government should help people with their health care. They scream that it is socialized medicine, yet Jesus says, "heal the sick, freely you have been given now freely give".
The Christian right prides themselves on being anti homosexual. Yet in Biblical times, homosexuals were known as Natural Eunuchs and Jesus said they are born that way. Jesus never uttered one word of criticism of homosexuals.
And so it seems that the biggest problem the Christian right has is with the Christ.
PLEASE SCROLL DOWN TO THE READING ROOM
FOR MORE INTERESTING THINGS TO PONDER
---
CAN YOU IDENTIFY THE CATHOLIC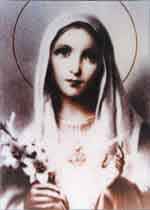 MUSLIM SHRINE?
Think of one of the Holiest Shrines of the Catholic faith.
Our Lady of Fatima
Who was Fatima?
Muhammed's daughter.
---
20 Of Bill's Video Messages On One Flash Drive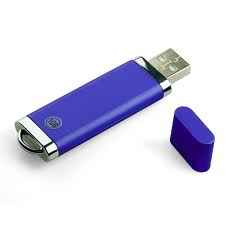 ---
THIS IS DISGUSTING
People flock to churches of various kinds each week. Churches or Temples etc.
They praise God. They sing songs to God and Jesus
They take part in various types of religious rituals and services.
They all stand at sporting events here and sing God Bless America.
And then you read this.
Maybe this should tell us that God is blessing nothing.
PLEASE SCROLL DOWN TO THE READING ROOM
FOR MORE INTERESTING THINGS TO PONDER
---
---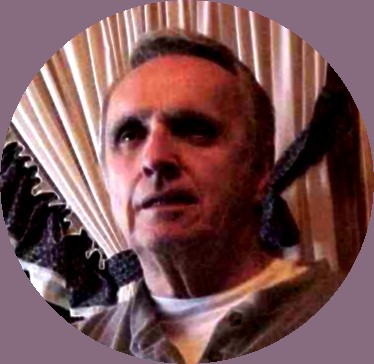 Your donation to help me