TRANSLATE THIS PAGE INTO ANY LANGUAGE
GOD SPEAKS TO THE ANIMALS
BUT NOT TO HUMANS
---
NO WILD ANIMALS DIED IN THE TSUNAMI
When the Tsunami occurred in Thailand in 2004, planes flying
over the scene of thousands of dead human bodies noticed
that no wild animals had been killed.
WHO TOLD THEM THE TSUNAMI WAS COMING
AND THEY HAD TO MOVE TO HIGHER GROUND?
The wild animals knew the Tsunami was coming, and
went to the high ground and were not hurt.
IF GOD TOLD THEM
WHY DIDN'T GOD TELL THE PEOPLE?
Was it God who told them to flee, and yet did not tell the
thousands of people who went to church and prayed and
did good things.
They all died.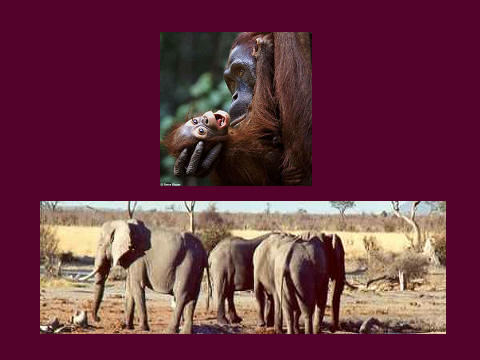 ---
PIER 39 "SAN FRANCISCO"
Then we talked about Pier 39 in San Francisco.
A tourist attraction for over 20 years.
Sea lions have congregating on Pier 39 and have been a
very important tourist attraction in San Francisco.
Suddenly in one day, every one of them had left.
PIER 39 BEFORE AND AFTER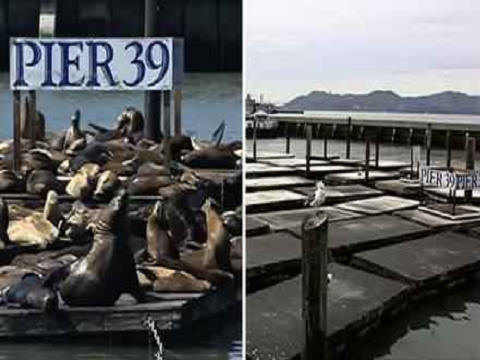 THEY LEFT BEFORE A QUAKE
A couple of weeks after they left, there was a 6.5 quake
off the coast of California.
Could those sea lions have known of the impending
earthquake in Haiti?
Oh you say, that is too far away.
Would it make a difference?
Would not an impending catastrophe vibrate throughout the
entire electrical systems of nature and possibly cause them
to move on for whatever reason.
---
AND THEN THERE IS OSCAR THE CAT
He wandered into a Nursing Home in Rhode Island.
HE ACTUALLY MAKES ROUNDS IN A NURSING HOME
He makes rounds daily, and he knows when a person is
about to die within 3 hours.
HE JUMPS IN BED WITH A PERSON ABOUT TO DIE
HE STAYS WITH THEM UNTIL THEY TRANSCEND
He jumps into the bed with that person and remains with
them until they pass over.
HERE IS OSCAR MAKING HIS ROUNDS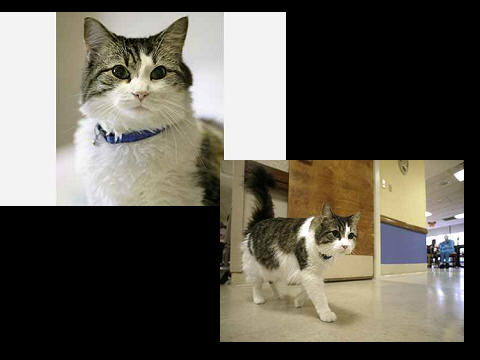 HE WAS GIVEN AN AWARD BY THE STATE
Oscar received an award from the state of Rhode Island
for his service.
The nursing home administrator said that Oscar was more accurate
then any human.
GOD ALLOWS A CAT TO KNOW MORE ABOUT DEATH
THEN HUMANS
Now wouldn't it seem strange that God would allow a
cat to be more understanding concerning the nature
of death then a person?
NO PRIEST, MINISTER, OR RABBI
ONLY A STRAY CAT
You could call a priest, or a minister, or a Rabbi and none
of them would be able to assist the dying person in the
transition to another life dimension like a stray cat.
---
CAT'S HAVE A HEALING PURR
RATHER THEN HAVE A CHRISTIAN
LAY HANDS ON YOU
HAVE A CAT LAY PAWS ON YOU
YOU WILL HAVE A MUCH BETTER CHANCE
OF A HEALING
Yes there is something strange connected to a cat as
it applies to human healing.
Alison McCook
B.S in Biology McGill University,
M.A. in science and environmental reporting, New York University
A purring cat is not necessarily a happy one.
Many species including cheetahs and some lions also
purr when wounded or anxious.
Some researchers speculate that this lovely rumble may serve a
function to heal fractures, and strengthen bones.
In an as yet unpublished study from the
Research Institute in Hillsborough North Carolina,
investigators determined that the frequency at which many
cats purr, between 27 and 44 hertz for house cats,
matches the frequency that seems to help human bones
strengthen and grow.
If correct the theory may explain why cats heal so quickly after injury.
---
WHO TALKS TO THE ANIMALS
BESIDES DR. DOOLITTLE?
We have animals knowing a tsunami is coming,
animals knowing an earthquake is coming,
animals knowing death is coming,
and animal sounds that are on the same frequency
that effects healing.
There appears to be active in animals something that is
invisible to us, but directly connected to what
we call God, or nature.
A PHOTON PERSON RESIDES INSIDE OF AN ANIMAL
There is a person inside of an animal.
An electronic person.
Ask yourself, who or what is communicating with this
cat that someone is going to die?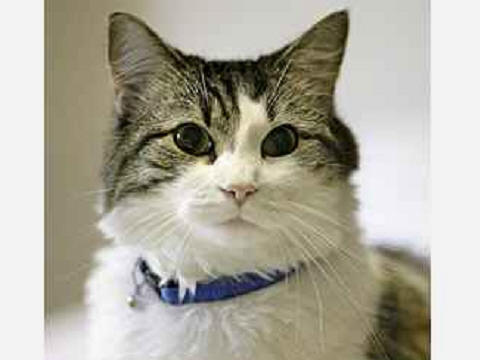 THE INVISIBLE ONE TELLS HIM
BUT DOES NOT TELL HUMANS
There is something that is invisible that communicates with
animals that does not communicate with humans.
They know what to do in advance, as humans
run around in confusion.
YOU MAY SAY IT'S INSTINCT
Oh yes it's instinct, but instinct that humans don't have.
INSTINCT IS INTELLIGENCE THAT THEY HAVE
BUT WE DO NOT
.
IT IS PROGRAMMED BY GOD
It is programmed by a higher source.
Animals have it.
Humans do not.
And yet instead of watching them, and understanding them:
Instead of reverencing them for keeping us alive.
---
WHAT DO WE DO TO THOSE
THAT GOD SPEAKS TO
We abuse and torture them in factory farming
We abuse them in laboratories
We abuse them in many many ways.
Shame on us.
WE GO TO CHURCH AND THEY DON'T
BUT GOD SPEAKS TO THEM, AND NOT US
---
I DO NEED YOUR HELP TO KEEP THIS GOING
FOR PAY PAL CLICK ON THIS LINK CLICK HERE

FOR NON PAY PAL CLICK HERE

BILLS VIDEOS ON FLASH DRIVE CLICK HERE

BILLS WRITTEN WORKS E BOOKS CLICK HERE

BILL'S DVD'S

CLICK HERE

TO RETURN TO THE HIDDEN MEANINGS HOME PAGE

Non Profit Org. Under New Age Christian Village Church AKA Hidden Meanings