TRANSLATE THIS PAGE INTO ANY LANGUAGE
ALAIN ASPECT DISCOVERS
SPOOKY ACTION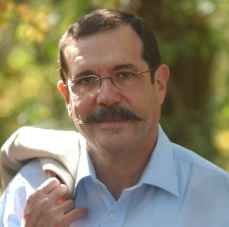 YOUR PERSONAL REALITY
THE MATRIX,
THE HOLOGRAPHIC UNIVERSE
---
JEREMY NARBY AND THE SHAMANS
I have previously worked on the discoveries of
Jeremy Narby and the Shamans of the Amazon .
Narby was intrigued by the fact that the jungle people
were able to take a plant that would have no effect at all in
curing disease, and then combine that plant with another
somewhere else to cure disease.
THE PLANTS TOLD THE SHAMANS HOW TO DO IT
When he asked how they knew of all the billions of plants
which two would interact to effect the cure they said, the plants tell us.
IT WAS THE DNA IN THE PLANTS AND THE DNA IN THE SHAMANS
Jeremy Narby determined that it was DNA in the plants,
and in the Shamans that communicated.
There is no other way that they could know.
The invisible beings we cannot see, communicating concerning
the healing of life.
---
THE WORK OF ALAIN ASPECT
Now consider the work of another scientists.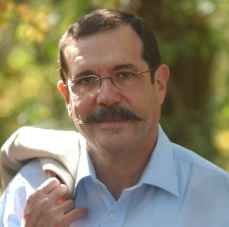 A physicist from the University of Paris by
the name of Alain Aspect.
AN EXCITING DISCOVERY YOU MAY NOT HAVE HEARD OF
In 1982 a remarkable event took place.
At the University of Paris a research team led by physicist
Alain Aspect performed what may turn out to be one of the
most important experiments of the 20th century.
You did not hear about it on the evening news.
In fact, unless you are in the habit of reading scientific journals
you probably have never even heard Aspect's name,
though there are some who believe his discovery may
change the face of science.
---
THIS DISCOVERY MADE
ALBERT EINSTEIN QUIT SCIENCE

What Alain Aspect discovered is something we
have discussed in the past.
It is something that drove Albert Einstein right out of science.
---
SPOOKY ACTION AT A DISTANCE
Albert Einstein called it spooky action at a distance.
INSTANT COMMUNICATION 10 BILLION MILES APART
Aspect and his team discovered that under certain circumstances
subatomic particles such as electrons are able to instantaneously
communicate with each other regardless of the
distance separating them.
It doesn't matter whether they are 10 feet or 10 billion miles apart.
This is a critical thing to understand because it takes away all of
the physical concerns that have been expressed as to how entities
can travel in space to arrive, say here on planet earth.
ALIEN LIFE CAN REACH EARTH INSTANTLY
We always considered that things would have to travel at the
speed of light 186,000 miles per second, which would require thousands
or millions of years to get from one place in space to another.
But since we are sub atomic particles and that is our nature,
we learn how space and instant time is possible.
---
EACH PARTICLE SOMEHOW KNOWS
WHAT THE OTHER IS DOING
Somehow each particle always seems to know what
the other is doing.
The problem with this feat is that it violates Einstein's
long-held tenet that no communication can travel faster
than the speed of light.
---
THE SPEED OF LIGHT WOULD MEAN NOTHING
Since traveling faster than the speed of light is tantamount to
breaking the time barrier, this daunting prospect has caused
some physicists to try to come up with elaborate ways to explain
away Aspect's findings.
But it has inspired others to offer even more radical explanations.
HOW DOES SOMETHING TRAVEL FASTER THEN THE SPEED OF LIGHT?
There must be some way to explain how communication can exist
in the universe that is faster then the speed of light.
From a mystical heaven, to a reality earth in an instant.
---
DO HEAVEN AND EARTH EXIST?
But the question is.
Is heaven and earth a reality at all.
Oh boy here we go .
Step into the matrix and flow into the invisible creation
of mind and soul.
---
DO YOU LIVE IN YOUR EYES?
This is a very important question.
What exists?
Do you live in your eyes?
Everything is based on sight for those who can see.
If you call a dog, it doesnít look at your knees,
it looks at your eyes.
IS REALITY OUTSIDE OF YOU OR INSIDE OF YOU?
The eyes are instruments, they are cameras.
What they see is relayed via electronic code to the brain
where the signals are processed to present a picture.
Your hand is filled with nerve endings that can touch
the picture the eyes have transmitted and you thus
see and feel what seems like a physical reality.
PHYSICAL REALITY AS ELECTRICAL IMPULSES
Physical reality is actually an invisible experience of an
invisible electrical personality, that receives electrical signals
processed into pictures and solids.
When that occurs you have a human being.
---
CLOSE YOUR EYES
AND SEE YOUR CHILDHOOD HOME
The electrical person without a body sees without eyes,
and hears without ears.
We have done this test many times where if you close your eyes
and picture the house you lived in as a small child you can see it,
and listen and you can hear the voice of someone you know very well,
such as your mother.
Of course those sights and sounds are available to the electro person
only if it has previously had a body and stored those
electrical impulses.
---
THERE IS NO NEW THING UNDER THE SUN
The electro person does not see anything new per se.
When you are in meditation and you see things in the dark
you are seeing those things you have seen in previous
experiences in a body or in a parallel existence.
THE PHOTON (WHICH WE ARE) MUST NEST IN A BODY
A physical body is a requirement for an electro person
in the same way that dirt is necessary for a plant or
water is necessary for a fish.
The electro person constantly seeks a body so as to experience
the physical realms.
It is instinctive.
---
RELIGION MISUNDERSTANDS PHYSICAL PLEASURE
The problem that we have encountered in religion is that
the physical body is restricted from pleasure which is the
very purpose the physical body exists.
Pleasure whether it be sexual, whether it be food, entertainment, or love,
is the purpose the body exists.
Unfortunately the world has fallen for the depraved teachings of religion
which has resulted in the body experiencing hate and fear,
which has then resulted not in pleasure but in pain, sickness and death.
---
THE DECEASED SEE WHAT IS STORED
The electrical person does not need a body to see and
hear things that it has seen and heard when it had a body.
Those things are stored.
Thus people who have died and no longer have a body still
have the ability to see and hear the things stored
within their data base.
WE MEET WITH ONE ANOTHER IN THE QUANTUM STATE
We meet with the deceased in the non physical quantum state,
and when we enter the non physical state in what we call dreams
we may encounter one another and often do.
---
THE MATRIX
THE REALITY OF OURSELVES
Where we are going with this.
The reality of our selves.
The matrix of our origin.
Where we come from, where we go, where we are.
How things happen for us, and to us,
without the restriction of the 5 senses.
WITHIN AND WITHOUT THE FIVE SENSES
How we can function both within the 5 senses restrictions
of the physical, and how we can function beyond the
5 senses restrictions of the physical.
---
ANOTHER LOOK AT ALAIN ASPECTS DISCOVERY
Letís take a look again at what Alain Aspect discovered in Paris,
and when we do we will begin to see what is possible for us
in the non physical realm of the electro person.
ONCE AGAIN INSTANT CONTACT REGARDLESS OF DISTANCE
Aspect and his team discovered that under certain circumstances,
subatomic particles such as electrons, are able to instantaneously
communicate with each other regardless of the distance separating them.
It doesn't matter whether they are 10 feet or 10 billion miles apart.
OUR RELIGIOUS TEACHERS THOUGHT THIS WAS SPIRITUAL.
IT'S NOT
We have been deprived as photon persons of having this experience,
because we have been torn away from our real non physical roots
by those who have fallen totally away from the electro world
into the physical world.
---
RELIGIONS DOCTRINES OF FEAR
As a result of religious teaching the instances of pleasure
that we sometimes feel are often overwhelmed by the instances
of fear, guilt, hate , pain , sickness and death.
All because the institutions of religion have separated us from
our electro heritage and focused us totally on the physical.
WE ARE NOW OFF BALANCE BECAUSE OF RELIGION
There has to be a balance, and we lost it.
Or should I say it was taken from us.
We are physical human beings who have been misled by
others who have fallen to the lowest depths and impressed
upon us that they are the messengers of truth.
---
IF RELIGION BROUGHT TRUTH WOULD THE WORLD
BE SUCH A MESS?
They actually think they are the messengers of truth ,
but all we must do is look at the physical existence of the
humans of the earth for proof that they are not.
THE QUANTUM REALM IS WHAT WE HAVE MISUNDERSTOOD
AS SPIRIT
We have failed to understand, and carry out the ancient instructions
from the electro domain we call spirit.
---
WE ARE SUPPOSED TO DO WHAT JESUS DID
BUT RELIGION WON'T LET US
We read of Jesus flying up to heaven, of talking personally to God,
of healing physical ailments, and understanding things
beyond the physical, and we admire his power and his abilities
to heal and extend love and joy,
but we stop there because we are told by religion to stop there.
I SING AND PRAY TO HIM BUT DON'T TRY TO BE LIKE HIM
We are told by religion to worship him, sing songs about him,
read about him , take bread into our mouths of him,
but we are not told about this.
John 14:12. He that believes on me, the works that I do shall he do also;
and greater works than these shall he do; because I go unto my Father.
WHAT THAT SAYS, IS, IF WE DO WHAT HE SAID,
WE CAN DO WHAT HE DID
So here is the Jesus of the Bible saying that all the stuff
that people worship and praise him for doing,
they should be doing too.
He is saying you should be better them him.
But if you say that, you will be kicked out of the church.
What Jesus said and what they say have nothing in common.
---
YES RELIGION IS CONTRARY TO CHRIST
Jesus said if you believe him you should do better them him.
But How?
Luke 17:21. The kingdom of God is within you.
Matthew 6: 33. But seek first the kingdom of God,
and his righteousness; and all these things shall be added unto you.
Matthew 6:22. The light of the body is the eye:
if therefore your eye be single, your whole body shall be full of light.
Matthew 6:25. Take no thought for your life
You Have To Seek Within Yourself In Order To Do What He did
You Have To Stimulate The Pineal Gland, The Single eye
You Have To Separate From The Thoughts Of The MInd
Do you believe him ? Do you do it ?
This is meditation. Do you believe him ? Do you do it ?
Does Christianity teach this. Has Christianity taught you this.
Matthew 16:19. And I will give you the keys of the kingdom of heaven:
and whatsoever you shall bind on earth shall be bound in heaven:
and whatsoever you loose on earth shall be loosed in heaven.
JESUS WAS SAYING, YOU CAN DO WHAT I DID
BUT TO THOSE WHO WILL NOT ENTER WITHIN THEMSELVES
IN MEDITATION WHAT DID HE SAY?
Luke 11:52. You have taken away the key of knowledge:
you do not enter in yourselves,
and them that were entering in you hinder
---
DO YOU ENTER WITHIN YOURSELF?
DO YOU DISCOURAGE OTHERS WHO DO
DOES YOUR RELIGION TELL YOU NOT TO DO
THIS BECAUSE YOU WILL OPEN YOUR MIND TO THE DEVIL?
TELL THEM JESUS SAID THIS
Luke 11:40. You fools, didn't he that made that which is without,
make that which is within also?
IT'S ALL WITHIN YOU
So you see, the key to life, the key to knowledge is within you.
But the lawyers, the teachers of Gods law have taken away that key.
Today we call them priests and ministers or pastors.
---
THEY MAKE YOU FEAR WHAT
JESUS WANTED YOU TO DO
They tell you that if you go within you will open your mind to devils
and yet Jesus says, he that made that which is without also made
that which is within.
But religions have their own rules.
WE FOLLOW RELIGION AND FIGHT ONE ANOTHER
We see the savage condition of the world,
and we realize that all beings in the world have been following
the fallen ones and we have brought upon ourselves
death and destruction.
Sickness and pain we are told to endure,
and when we sought pleasure we were stopped by these
grotesque ideas that are declared as quality of life
standards and traditions.
---
THE INNER WAY OF JESUS
IS THE WAY YOU MUST GO
The way is for those who are willing to follow the directions
of Jesus Christ and go within.
Those who will follow the path into meditation and touch
the single eye, will find the wonders that the cosmic entities
are now bringing into place to distribute to the dwellers
within, the watchers.
---
ALAIN ASPECT AND THE COMMUNICATION
OF THE INVISIBLE ONES
This is the wonder that Alain Aspect discovered in Paris.
The communication between the invisible ones made instantly,
no matter how far the electro persons are from one another.
IT DOESN'T HAVE TO BE COMPLICATED
I will make this new adventure as easy to understand as possible .
I do not want the complexity of what is said here to deprive
you of the wondrous experience.
Once again to those who obey Jesus Christ and dwell within
at the place of the single eye, let us look at the work of Alain Aspect.
---
AGAIN CONSIDER THIS
ALAIN ASPECT AND INSTANT COMMUNICATION
REGARDLESS OF DISTANCE
Aspect and his team discovered that under certain circumstances
subatomic particles such as electrons are able to instantaneously
communicate with each other regardless of the distance separating them.
It doesn't matter whether they are 10 feet or 10 billion miles apart.
TO DO BETTER THEN JESUS, YOU WILL HAVE
TO UNDERSTAND THIS POWER
If you are going to do things better then Jesus did,
then you are going to have to be able to go within so instantaneous
communications with the electro world is possible.
That you may receive from the realm of infinity,
and so that you may be heard through the realms of infinity.
---
DAVID BOHM FOLLOWED UP
ON WHAT ALAIN ASPECT FOUND
David Bohm who is one of the important physicists in the world,
studied what Aspect had found,
namely that electrons are able to communicate from billions
of miles apart instantly.
WE EXIST IN A GIGANTIC HOLOGRAM?
University of London physicist David Bohm,
believes Aspect's findings imply that objective reality does not exist,
that despite its apparent solidity the universe is at heart a phantasm,
a gigantic and splendidly detailed hologram.
---
WELCOME TO THE MATRIX KNOWN
AS THE KINGDOM OF GOD
Here is where we step into the matrix.
When Bohm says objective reality does not exist,
basically he is saying what Jesus said, when Jesus said,
the Kingdom of God is within you.
---
WHAT DOES THE WORD OBJECTIVE MEAN?
The word objective means :
1. Of, or having to do with a material object.
2. Having actual existence or reality.
COMMON SENSE DOES NOT EXIST IN THIS QUANTUM REALM
Now in order to understand the nature of the invisible
electro world (which you are) you have to be willing to
drop the concepts that make perfect common sense to you.
---
THE ILLUSION
When you go to see a magician on stage what
you see appears to be real.
He really did that. I saw it with my own eyes.
But it is an illusion.
It was not real even though it appeared real.
BUT LOOK AROUND YOU
EVERYTHING IS REAL ISN'T IT?
But you look at each other, you look at the room,
you look at the furniture and you say, I donít care what any
physicist thinks, this stuff is real.
---
BUT WE REALLY DON'T UNDERSTAND
EVEN WE ARE NOT PHYSICAL REALITIES,
ONLY OUR BODIES ARE
Once you declare reality in what you can see
and feel then you have fallen.
Then you are with those of religion.
You do not understand.
You are an invisible electro entity or person.
You have no eyes or ears or mouth.
You donít eat or drink, you donít sleep.
Bodies do that, photons (which you are) do not do that.
YOU NEST IN A BODY LIKE YOU SIT IN A CAR
You attach to the body .
As an invisible electro entity you connect to the
bodies electrical system.
The physical eyes of the body send electrical signals and
you think you are seeing things but you really are not,
you are receiving processed electrical signals.
---
YOUR PHOTON SELF RECEIVES
PROCESSED ELECTRICAL SIGNALS
Close your eyes and everything is gone except
what you can hear, which are electrical signals being
processed and what you can feel, which are nerve electrical
signals being processed.
So where we are, we receive electrical signals and they make
us think we are looking at something but we really are not,
we are receiving electrical signals.
It is an illusion.
We think we feel things but we do not.
It is an illusion, these are electrical signals
coming in to our database.
---
WHEN YOU ACCEPT THIS
YOU ENTER THE MATRIX
You may have trouble with this but until you try to understand
you will never move into the matrix of life.
Bodies are made to provide senses to the electro person
in the form of impulses going into a data base.
When you attach to a body you receive those signals and inside
you think you are seeing and feeling .
Actually you are encountering electrical impulses that create
the illusion of seeing and feeling.
SEEING AND FEELING DOES NOT EXIST
There is no such thing as seeing or feeling.
These are electrical impulses.
ONLY WHAT IS STORED IN THE DATA BASE EXISTS
Ask a person born blind from birth of red white and blue.
They do not exist.
Ask a person who has seen red white and blue and then went blind.
The colors do exist because they are stored in the data base.
---
PHYSICIST BOHM
EVERYTHING IS AN ILLUSION
Can you get the concept here of what Bohm is saying
that everything is an illusion?
You have never seen me. Because seeing does not exist.
Only your eyes have sent electrical signals back to your
data base which gives you a picture of me.
No one has ever seen anything because it is eyes or cameras
that pick up the images and if they are defective what you think
you see is not what is reality anyway.
Some people are color blind and what they see is not what is there.
Others have electrical problems in the circuitry of the body
and see things that really are not there.
We say they hallucinate.
But what they see is just as real to them as what you see.
---
THINK DEEPLY OF YOUR PHANTOM EXISTENCE
If you can accept the concept that you are an invisible electro entity
which has attached to a body to experience senses,
then you can begin to understand what is possible to experience in
the invisible phantom existence of which you are a part.
The universe is a hologram.
LET'S NOT GET TOO DEEP HERE
We have to be careful here because we can get ourselves involved
in complexities that will have us staring into space in no time at all.
So letís try to keep this simple.
---
WHAT ARE HOLOGRAMS?
To understand why Bohm makes this startling assertion,
one must first understand a little about holograms.
A hologram is a three- dimensional photograph made with
the aid of a laser.
LASERS MAKE HOLOGRAMS AND
THERE ARE LASERS COMING FROM ETA CARINA
Lasers are natural things, and to add to the intrigue of this subject,
we have a picture of lasers coming from the Seventh Angel
in the cosmos Eta Carina.
<![if !vml]>

<![endif]>
This is a NASA artist concept of the lasers coming out of Eta Carina.
You can see this on the NASA web site
---
CAN ETA CARINA'S LASERS EFFECT REALITY ?
How could these lasers effect reality and the concept of a hologram universe.
YOU AS A PHOTON EXIST ON ELECTRICAL IMPULSES

First to understand again that you
are a phantom electro person attached to a body.
You therefore perceive reality in the form of electrical impulses
conveyed to your data base which is an electrical data base
separate from the body.
What you see and perceive can, and is, produced by interactions
of light and laser which provides a three dimensional holographic
experience we consider reality.
The lasers from Eta Carina therefore can change our perception
of reality by changing the hologram which is the reality we exist in.
---
THE LASER MAKES THE HOLOGRAM
To make a hologram, the object to be photographed is first bathed
in the light of a laser beam.
Then a second laser beam is bounced off the reflected light of the first
and the resulting interference pattern
(the area where the two laser beams commingle) is captured on film.
Keeping it simple, we have two laser beams coming together on an object.
It may be a person, a drawing, whatever.
The first laser illuminates the object, the second laser is pointed
at the reflection coming off of the first.
Now where they mix together, is captured on film and
a picture is made that appears three dimensional.
---
THREE DIMENSIONAL REALITY FROM LASERS
When the film is developed, it looks like a meaningless swirl
of light and dark lines.
But as soon as the developed film is illuminated by another laser beam,
a three-dimensional image of the original object appears.
The picture cannot be seen until you light it up with a third light source.
When you do, the picture becomes three dimensional.
The picture is really not three dimensions, but because of the intersecting
lasers it gives the illusion of being three dimensional.
---
WE EXIST IN A HOLOGRAM OF LASERS
LASERS THAT COME FROM THE COSMOS
What these physicists are considering is that the universe
we exist in as electro elements or persons is actually a
hologram of lasers.
Everything we see and feel is actually not seen or felt other
then through electrical impulses into our invisible data base.
HOLOGRAM AND THE BIBLICAL CONCEPT OF ONENESS
There is something else about this that is even more remarkable
then a simply a three dimensional picture.
There is the Biblical concept of oneness.
We are all truly one if you consider the hologram,
and the universe as a hologram.
NO MATTER HOW MANY PIECES YOU BREAK THE HOLOGRAM INTO
THE ONE PICTURE SURVIVES IN ALL OF THEM
If a hologram of a rose is cut in half and then illuminated by a laser,
each half will still be found to contain the entire image of the rose.
Even if the halves are divided again, each snippet of film will always
be found to contain a smaller but intact version of the original image.
Unlike normal photographs, every part of a hologram contains all the
information possessed by the whole.
You see, you can break a hologram picture into a thousand pieces.
Each tiny piece will be the whole picture.
If you cut up a regular picture you get a part of a foot and
a part of an eye and a part of an arm etc.
With a hologram, there are no parts all is one.
Every sliver of the broken picture contains the entire picture.
---
THE HOLOGRAPHIC UNIVERSE
AND THE TEACHINGS OF JESUS
John 17:21. That they all may be one; as you, Father, are in me,
and I in you, that they also may be one in us: .
It defies the teaching of religion to be one with God,
but that is the teaching of Jesus and that is the reality
of the holographic universe.
There is but one whole and everything within that whole is the same.
ALL IS ONE
SUCH IS THE NATURE OF THE HOLOGRAPHIC UNIVERSE
This is the holographic universe where everything is the whole.
Everything is the total picture no matter how many there may be.
That is the oneness that you may experience if you leave religion
and come back to God and Christ.
YOU CAN'T EXPERIENCE THE MATRIX ON THE OUTSIDE
How can you experience the holographic universe if you choose
to stay firmly glued to the physical and dwell on the outside ?
You canít and this is why religion is so dangerous.
---
THE ORDER OF THE UNIVERSE
The "whole in every part" nature of a hologram provides us
with an entirely new way of understanding organization and order.
For most of its history, Western science has labored under
the bias that the best way to understand a physical phenomenon,
whether a frog or an atom, is to dissect it and study its respective parts.
An entirely new way of understanding organization and
order of the universe.
The whole in every part.
We are not talking from the physical realm.
We are talking from the electro realm, the soul realm, the spiritual realm
EVERY PART OF THE HOLOGRAPHIC UNIVERSE CONTAINS THE WHOLE
If we try to take apart something constructed holographically,
we will not get the pieces of which it is made, we will only get smaller wholes.
Everything is one.
---
YOU MUST ENTER THE MATRIX WITHIN YOURSELF
But you must go within.
You must step into the matrix, into the hologram
John 17:21. That they all may be one;
as you, Father, are in me,
and I in you, that they also may be one in us:
And so the holographic concept of Bohm is borne out by the
spiritual concept of Jesus Christ.
---
If You Can Donate, Or For DVD's, Flash Drives, Or E Books
Click
Here
TO RETURN TO THE HIDDEN MEANINGS HOME PAGE CLICK HERE
Non Profit Org. Under New Age Christian Village Church AKA Hidden Meanings