TRANSLATE THIS PAGE INTO ANY LANGUAGE
WHAT IS OUR PURPOSE? &
THE EYE IN THE SKY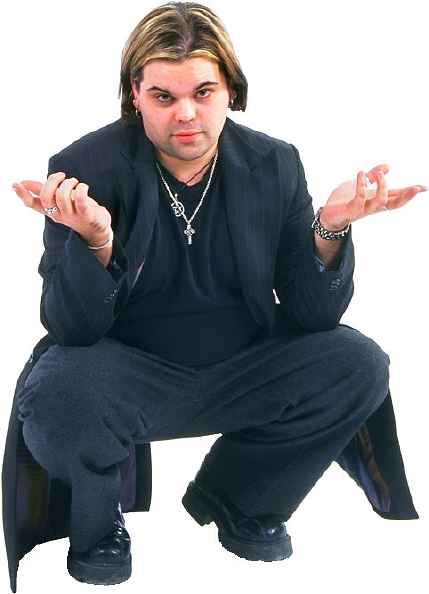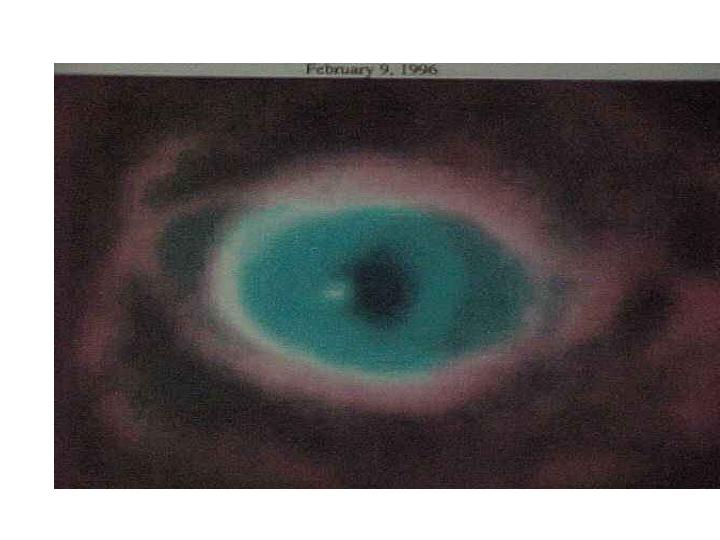 THE ANSWER IS The Hour Glass Nebula
NOWHERE TO BE FOUND
OR MAYBE IT IS IN THE WIND ?
THE SEARCH FOR OUR PURPOSE
---
ONE PURPOSE DOES NOT FIT ALL
To find a unified purpose or meaning that would be suitable
to each of us is something that is not possible,
because inside of each of our heads is a unique universe that
others could never imagine.
---
THE ANIMAL WORLD IS DIFFERENT THEN YOURS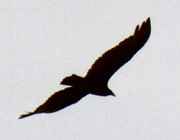 Take a look at a bird flying overhead and consider that
what is inside that birds head is a world totally irrelevant to
anything you have ever considered.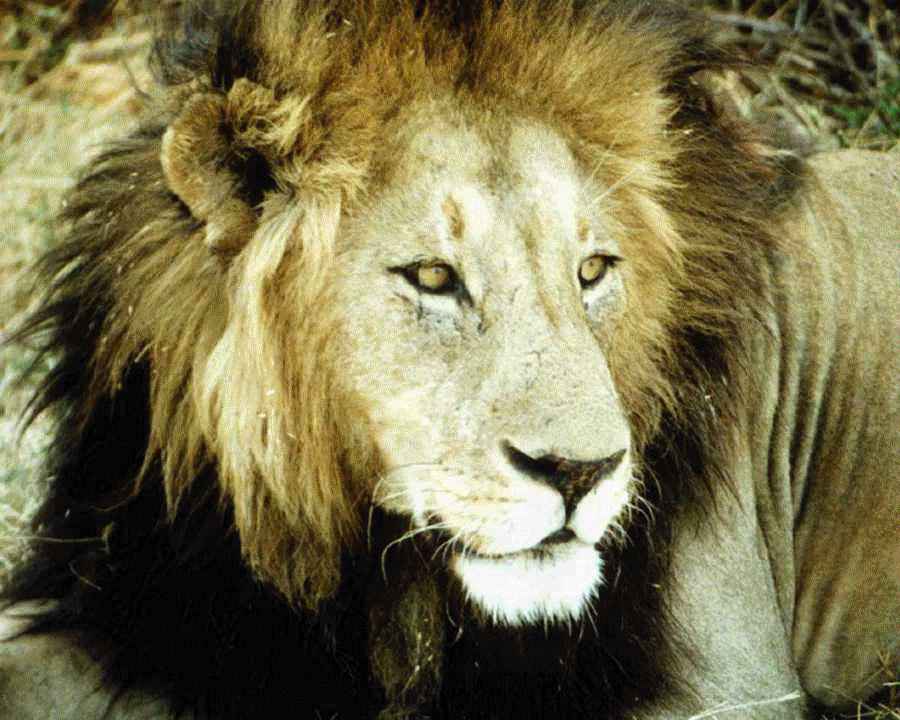 A lion in the jungle lives within its head in a world that
you have no idea exists.
---
NO ONE KNOWS THE WORLD
WITHIN YOUR HEAD
Inside of your head is a world that I have no idea exists
and thus to try and find an answer that accommodates
such differences simply is not possible.
Each realm of consciousness whether it be in a bird,
a lion or in us ,must exist in its own universe and harmonize
that universe with the higher, while at the same time not expecting
that our realizations will be the same.
---
WE ARE INDIVIDUALLY UNIQUE
Simply put, you are not thinking what I am thinking.
You are not looking for what I am looking for.
You do not feel or ponder as I do.
WE ERR WHEN WE TRY TO BE ALIKE
We are totally different universes and dimensions making
the serious error of trying to become alike.
That is the problem of religion.
Minds that have absolutely nothing in common are trying to
pretend that they are all thinking the same way.
EVERY MIND IS A FOREIGN COUNTRY
If you could climb inside of each mind,
you would find that it was like entering a foreign country.
All are absolutely unique in thought, desire, feeling, and belief.
---
YOU HAVE TO FIND YOUR WAY
NOT MY WAY
What we can do is allow our uniqueness to find the flow
of energy that created it in its light form, so we may flow
with that creative power in the same way that an airplane
looks to find the jet stream, and a fish
looks to find the current .
---
BE YOURSELF
Instead of trying to become like someone else
we have to accept our strange universe which is our
personality encased inside of a body,
and move to nourish and express it.
RELIGION TRIES TO MAKE YOU WHAT YOU
CANNOT BECOME
The most destructive energy that exists is using
our own energy to try and become like everyone else ,
such as in religion, because it is all a façade.
OUTSIDE YOU TRY TO ACT THE SAME
INSIDE YOU ARE TOTALLY DIFFERENT
Outwardly people insist they stand together or are
one in the spirit.
Inwardly they are completely different.
No one has any idea what is going on in someone else's head.
---
YOUR THOUGHTS WOULD SHOCK ME
MY THOUGHTS WOULD SHOCK YOU
If I knew what goes on inside of your head,
if I knew what thoughts flow through you during the day,
I probably would be shocked.
And I cannot even conceive what your reaction to mine would be.
But we have set up nationalities and religions and
clubs and organizations, to try a make believe that we are alike.
OUR FRUSTRATIONS COME FROM TRYING
TO BE LIKE EVERYBODY ELSE
AND WE CAN'T
In so doing we have frustrated ourselves to the point of
continually agonizing that we cannot be like the other,
and we cannot achieve like someone else
and we cannot be happy etc etc etc,
not knowing that everyone is inwardly expressing
the same thought.
---
We watch Oprah on TV bring on people instructing
other people how to find peace and happiness,
and if you could get into the heads of those
giving the instructions you would find that they themselves
have as much or more difficulty finding this sought after bliss
then the people they are attending to.
---
A UNIQUE BEING OF LIGHT
I encourage you not to look for the great light that you and I
may arrive at a celestial point, but that you may find
your cosmic path and return to your light realm as a
unique being of light who has nothing in common
internally and consciously with me.
NO ONE HAS FOUND ANYTHING SPECIAL
YOU WOULD NOT LIKE TO BE INSIDE OF THEIR HEAD
End the frustration of thinking that others have found
something special, or have a special peace,
or flow in a harmony that you cannot find because no one does.
YES, THE PASTORS HAVE THEIR UNIQUE DARK MINDS AS WELL
No priest, no pope, no rabbi, no pastor, no president, no senator,
no teacher, no one has exclusive harmony.
YOUR INNER LIGHT SHINES DIFFERENTLY
THEN SOMEONE ELSES
Every living body contains a conscious light inside that is looking,
and feeling, and thinking completely and totally beyond that of its
neighbor while at the same time giving an
outward appearance of being the same.
---
THE LIGHT IS TRYING TO TURN YOU
IN A DIFFERENT DIRECTION
It is important for you to understand this because
the light that speaks to you conveys direction that may be
far different then another, but though your direction may be different ,
it is none the less correct and coming from the supreme light.
ALICE'S WONDERLAND IS NOT YOURS
Therefore I encourage you to find your Wonderland, not Alice's.
I am not trying to make you into me or into anyone else.
I am only here to help you find what is yours.
I am simply pointing out road signs that eventually
may begin to become familiar to you so you may follow .
It may not be a Yellow Brick Road or a forest path.
But it will be the one you will want to follow.
---
MOSES AND MARTIN AND
NO ONE CAN ENTER ANOTHERS
PROMISED LAND
That is why Moses could not enter the promised land.
That is why Martin Luther King said,
I have seen the promised land but I cannot enter with you.
There is a promised land for every living thing.
No one can enter another's promised land.
NO ADMITTANCE
And quite frankly no one can ever enter any promised land
because once you enter, then the wonder of the promised land
no longer exists.
---
IT IS YOUR SEARCH
THAT GIVES YOUR LIFE MEANING
It is in the search for the promised land that life takes
upon itself meaning.
If we came to our promised land tomorrow,
we would shout with joy, move right in and 6 months later begin
looking for something else.
ONCE WE HAVE OUR PROMISED LAND
WE WOULD WANT SOMEONE ELSES
We would want to see what someone else's promise land is like,
and we would begin to try and incorporate things from
another's promised land into ours.
Life, existence, purpose, is the journey, not the destination.
THE DAYS LEADING UP TO CHRISTMAS ARE EXCITING
CHRISTMAS DAY IS A BORE
The excitement is in the weeks before Christmas.
Once Christmas comes everyone takes down the decorations.
The songs stop and the fun is over
We arrived at it and it is no longer meaningful.
ONLY YOUR LIGHT CAN TAKE YOU TO YOUR SPECIAL PLACE
People can counsel you and help you integrate more meaningfully
in society, and family, because those physical things are necessary,
but no one , can take you one step to your true identity
and purpose within, that must come to you by your willingness
to receive the great light which is your guardian light.
---
THE EVE OF A COSMIC EVENT
I say this because according to science we are on
the verge of one of the great Biblical cosmic events.
I say Biblical because it is important Biblically
and I say cosmic because it is a real observable celestial event.
---
THE SINGLE EYE
Biblically the scripture goes like this.
Matt 6:22 If your eye be single your whole body will fill with light.
The single eye is the Pineal Gland of the brain .
The brains light receptor, located in the center of the forehead area.
How do we know that the single eye references the Pineal Gland?
---
BECAUSE JACOB SAID SO
Genesis 32:30 Jacob calls the place where he sees
God face to face Peniel.
You have a Pineal Gland, it is the 3rd eye or the single eye.
It is the light receptor of the body and Jesus says
if your eye be single your body will fill with light.
It makes sense and that is probably why so many
are afraid to embrace the teaching of Jesus.
It makes sense.
---
Now in the Eastern Religions, the teaching of Jesus are
confirmed with the physical event known as Kundalini.
It is the electrical movement up the spine of energy that
causes the single eye or Pineal Gland to energize.
The eye goes on fire so to speak.
---
CHRISTIANITY AND
ITS PROBLEM WITH JESUS
Jesus has spoken of the single eye.
This is something you never hear discussed in Christianity.
It is amazing to me that they will have no part of this,
yet the works of the ancient Kaballah and the words of
Krishna speak openly of it.
They are in harmony with Jesus teachings and
yet Christianity is not.
Jesus said in Matthew 6:22 if your eye be single
your body will fill with light.
---
FROM THE KABALLAH
The eyes of the white head are diverse from all other eyes.
Above the eye is no eyelid, neither is there an eyebrow over it.
This eye is never closed and there are two converted into one.
All is right there is no left.
He slumbers not and he requires not protection.
---
FROM KRISHNA
The wise ever behold that highest step of Vishnu fixed
like an eye in heaven.
---
FROM THE GREAT HOLY ASSEMBLY
KABALLAH CHAPTER 9
Unless the bountiful superior Eye were to look down upon
and bathe the inferior eye, the universe could not exist
even a single moment.
---
FROM THEOLOGIA GERMANICA
CHAPTER 7
The two eyes of the soul of man cannot perform their work at once,
but if the soul shall see with the right eye into eternity then the left eye
must close itself and refrain from working and be as though
it were dead.
For if the left eye be fulfilling its offices toward outward things
that is holding converse with time and the creatures,
then must the right eye be hindered in its working that
is in its contemplation .
THAT IS MEDITATION
Therefore whosoever will have the one must let the other go
for no man can serve two masters.
It's just what Jesus said.
The eye must be single.
Consider again this one
Unless the bountiful superior Eye were to look down upon and bathe
the inferior eye, the universe could not exist even a single moment.
And from Krishna what we saw a moment ago.
The highest Vishnu fixed like an eye in heaven.
And then consider these scriptures
Job 28:10 He cuts out rivers among the rocks and his
eye sees every precious thing
Psalms 32:8 I will instruct you and teach you in the way
which you shall go.
I will guide you with my eye.
THE SUPREME GUIDES US WITH THE EYE
And so the supreme guides each one with its eye
and we are instructed
by Jesus to activate our eye, and now we have evolved
to a point of
being able to see the very eye that all of these scriptures
including the Bible is talking about.
---
WE CAN NOW SEE THE EYE IN THE SKY
WITH OUR OWN TWO EYES
We see a NASA Hubble photograph of the Hour Glass Nebula.
You see the eye between the adjoining circles.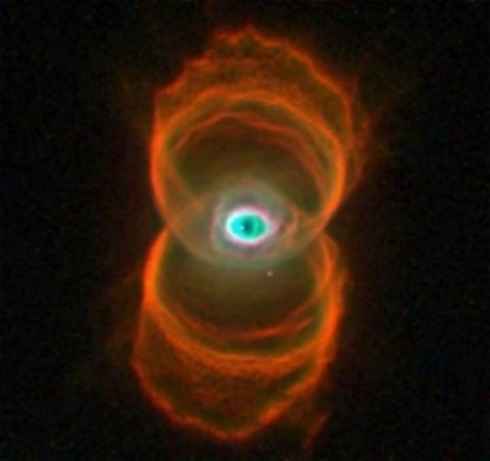 Now we come in for a closeup
It is called the eye of the hourglass nebula.
If you would like to see the original it can be found by going
to the web site of:
Astronomy Picture of the Day. It is APOD Feb 9 1996,
The Eye of The Hour Glass Nebula.
And as we look at the eye, concentrate on it.
Let us read those scriptures again.
His eye sees every precious thing
I will guide you with my eye
The highest Vishnu fixed like an eye in heaven
Unless the bountiful superior Eye were to look down upon
and bathe the inferior eye, the universe could not exist even
a single moment.
And there in front of you, you see with your own two eyes
the thing the scriptures and Jesus was referring to,
and yet religious people, Christian people,
have paid no attention .
There is an eye inside of you called the Pineal or single eye,
referred to in both the Old Testament and New Testament
by Jacob and by Jesus.
And also we see an eye in heaven shown to us by Hubble.
What is inside of us is in the cosmos and that
we are created in the image and likeness of God.
---
IN THE IMAGE AND LIKENESS
The Human Cerebral Cortex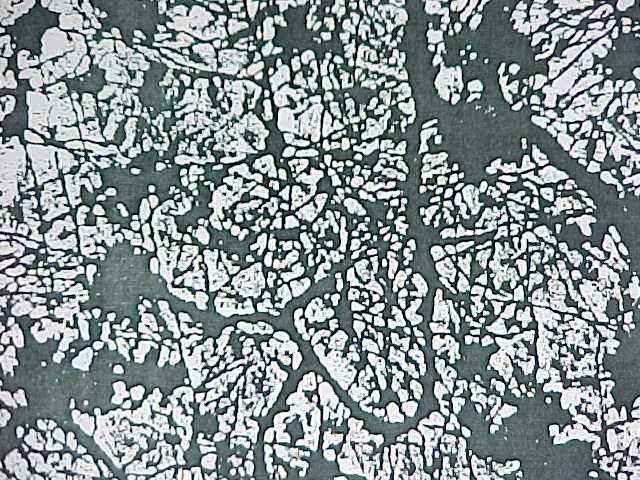 Now let us place next to it a picture taken by NASA of
cosmic dark matter and you will see the same cortex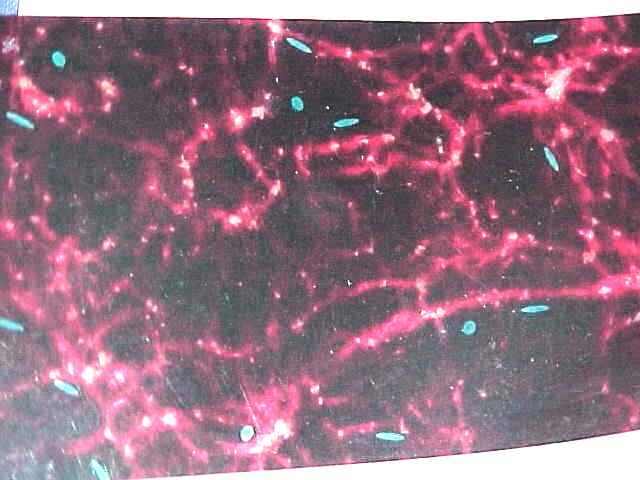 We are made in the image and likeness of God
---
IS THE HOUR AT HAND ?
As we looked at the eye, what is the name of the Nebula
that contains it.
The Hour Glass.
The Bible is filled with references concerning the hour.
The hour is upon us. The hour is at hand.
Matthew 24:36
But of that day and hour knows no man,
no, not the angels of heaven, but my Father only.
Here from the hour glass we observe the all seeing eye.
Isn't it curious that the eye spoken of in ancient scriptures
appears in the sky looking down upon us in a Nebula Called
the HOUR glass?
Is the hour at hand ?
---
THE WORLD TRADE CENTER
IN ONE HOUR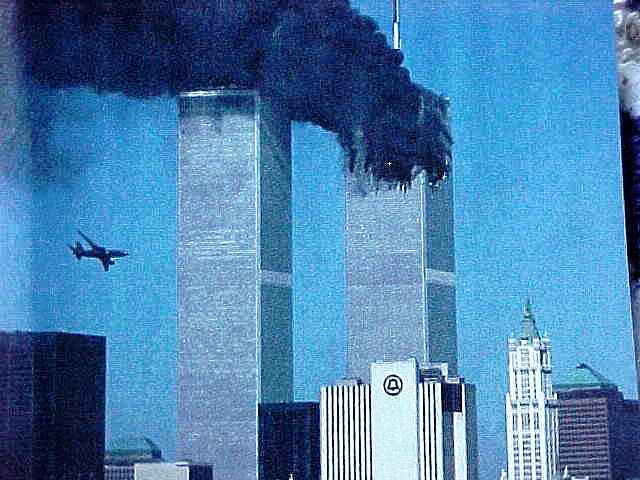 We witnessed the greatest symbol of wealth destroyed
in one hour at the world trade center and what is in the
Book of Revelation?
Revelation 18:17-19
17 For in one hour so great riches is come to nothing.
And every shipmaster, and all the company in ships, and sailors,
and as many as trade by sea, stood afar off,
18 And cried when they saw the smoke of her burning, saying,
What city is like this great city!
19
And they cast dust on their heads, and cried, weeping and wailing,
saying, Alas, alas, that great city, wherein were made rich all that had ships
in the sea by reason of her costliness!
for in one hour is she made desolate.
Could the world trade center be what is referred to when it says,
for in one hour so great riches come to nothing.
For in one hour she is made desolate ?
---
ANCIENT WRITINGS FULFILLED ?
We are living through experiences and seeing things
that are spoken of in scriptures from all civilizations
and yet we go on as if nothing has happened because we are
in bondage to superstitions of the dark ages.
Jesus said if your eye be single your body will fill with light.
And the people of the east speak of the eye going on fire,
energizing within the brain,
and in addition to the eye looking down is there an eye on fire
and does that mean that the whole universe is about to fill with
the supreme light and what does that mean
for business as usual.
---
THERE IS AN EYE ON FIRE IN THE SKY
IT IS SUPERNOVA 1987A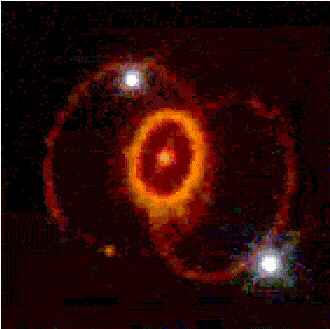 We are looking for a cosmic Kundalini so to speak.
The all seeing eye exploding in light to fulfill the scriptures
not only within the human brain but within the cosmic brain
bringing to all existence the new Christ consciousness.
And we have the words of scientists that this is at hand.
Not the words of prophets or religious people.
We have the words of scientists that this is at hand.
As Bob Dylan wrote:
The answer my friend is blowing In the wind,
the answer is blowing in the wind.
---
If You Can Donate, Or For DVD's, Flash Drives, Or E Books
Click
Here
TO RETURN TO THE HIDDEN MEANINGS HOME PAGE CLICK HERE
Non Profit Org. Under New Age Christian Village Church AKA Hidden Meanings