TRANSLATE THIS PAGE INTO ANY LANGUAGE
MEDITATION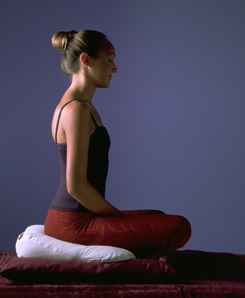 ACTUALLY CHANGES
THE BRAIN
THIS IS TRUE SALVATION,
THIS IS TRUE PASSOVER
The salvation, the Passover, the movement, is of the
photon/person not the body.
But the beauty is that when the poton/person moves upward
there is new instruction, new activation of circuits in the brain
which raises the level of existence, or living,
for not only the person, but the person and the body.
A new human being.
---
A NEW YOU !
LET'S LOOK AT A NEWS REPORT CONFIRMING THIS
This a news item of 5-24-2003 from Reuters News Service.
FROM REUTERS NEWS SERVICE.
THE BRAIN ACTUALLY CHANGES FROM MEDITATION
Meditation shown to Light Up Brains of Buddhists
Reuters
Usng new scanning techniques, neuroscieotists have discovered that
certain areas of the brain light up constantly in Buddhists,
which indicates positive emotions and good mood.
This happens at times, even when they are not meditating,
"We can now hypothesize with some confidence that those apparently
happy, calm Buddhist souls one regularly, comes across in places
such as:Dharamsala, India, really are happy,"
Professor Owen Flanagan, of Duke University in North Carolina, said Wednesday:
Dharamsala is the home base of exiled Tibetan leader the Dalai Lama,
The scanning studies by scientists at the University, of Wisconsin at Madison
showed activity in the left prefrontal lobes of experienced Buddhist practitioners.
The area is linked to positive emotions, self-control and temperament.
Other research by Paul Ekman, of the University of California
San Francisco Medical Center, suggests that meditation and mindfulness
can tame the amygdala,' an area of the brain which is the hub of fear memory.
Ekman discovered that experienced' Buddhists were less likely to be
shocked, flustered, surprised or angry as other people.
Flanagan believes that if the findings of the studies can be confirmed
they could be ,of major importance,
"The most reasonable hypothesis is that there is something about
conscientious Buddhist practice that results in the kind of happiness we all seek."
Flanagan said in a report in New Scientist magazine.
MEDITATION THAT CAUSES AREAS OF THE BRAIN TO LIGHT UP
GIVES YOU WHAT?
READ THE LAST LINE RIGHT ABOVE, AGAIN
THE KIND OF HAPPINESS WE ALL SEEK
This is not from some new age journal.
It is from Reuters News service.
It speaks of what happens when you enter into meditation
When one is lifted out of the water of the 2nd conscious plane,
to the air of the 3rd to the fire of the 4th
and finally to the new mind.
THAT FINAL SENTENCE OF THE NEWS REPORT
There is something about conscientious Buddhist practice
that results in the kind of happiness we all seek.
CONSCIENTIOUS BUDDHIST PRACTICE IS MEDITATION
ENTERING WITHIN ONES SELF
IN LUKE 11:52 JESUS SAID
YOU TAKE AWAY THE KEY OF KNOWLEDGE BECAUSE
YOU DO NOT ENTER IN YOURSELF
---
If You Can Donate, Or For DVD's, Flash Drives, Or E Books
Click
Here
TO RETURN TO THE HIDDEN MEANINGS HOME PAGE CLICK HERE
Non Profit Org. Under New Age Christian Village Church AKA Hidden Meanings