TRANSLATE THIS PAGE INTO ANY LANGUAGE
TITHING
The Bible says that you should give 10% to God.
Religion has jumped on that and decreed that God meant that you should give THEM 10% of your money.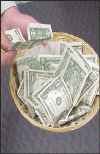 Well what it really means is related to the fact that you use 10% of your brain.
When you go into meditation you are to shut down that 10% by taking no thought.
When you turn the thoughts off, shut the left side down, you are tithing.
---
RELIGION WON'T LIKE THIS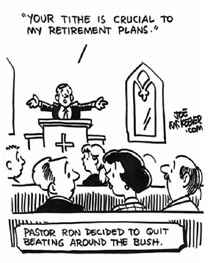 Of course that is not going to make any money for the cults of the world but
that is exactly what Jesus meant when he said, take no thought.
Give the 10%, tithe and you will get 100% back.
Keep your money in your pocket.
---
If You Can Donate, Or For DVD's, Flash Drives, Or E Books
Click
Here
TO RETURN TO THE HIDDEN MEANINGS HOME PAGE CLICK HERE