TRANSLATE THIS PAGE INTO ANY LANGUAGE
THE SPEED OF LIGHT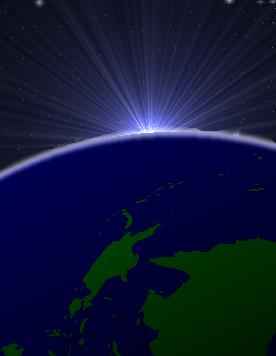 THE BIBLICAL TRIBE OF JUDAH AND THE SPEED OF LIGHT
In the Bible in the Book of Numbers, the tribe of Judah was camped at the East at the point of the rising Sun.
They were known as the tribe of light.
HOW MANY PEOPLE WERE IN THE TRIBE OF LIGHT?
Numbers 2:9 in the Bible tells us how many people were in the tribe of Judah, the tribe of light.
186,400 The Constant Speed Of Light !
---
If You Can Donate, Or For DVD's, Flash Drives, Or E Books
Click
Here
TO RETURN TO THE HIDDEN MEANINGS HOME PAGE CLICK HERE