TRANSLATE THIS PAGE INTO ANY LANGUAGE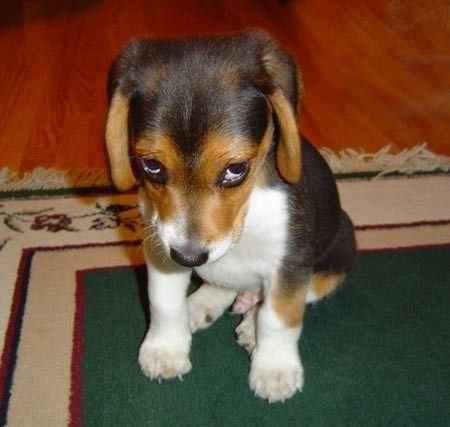 LET US SUPPORT THOSE WHO RESCUE
AND CARE FOR ANIMALS THAT OUR SYSTEM
HAS SO BRUTALLY ABUSED.
---
FARM SANCTUARY
PO BOX 150 WATKINS GLEN NY 14891
PHONE 607-583-2225
FAX 607-583-2041
A Message From The Farm Sanctuary President
To Their Members, That I Would Like To Share With You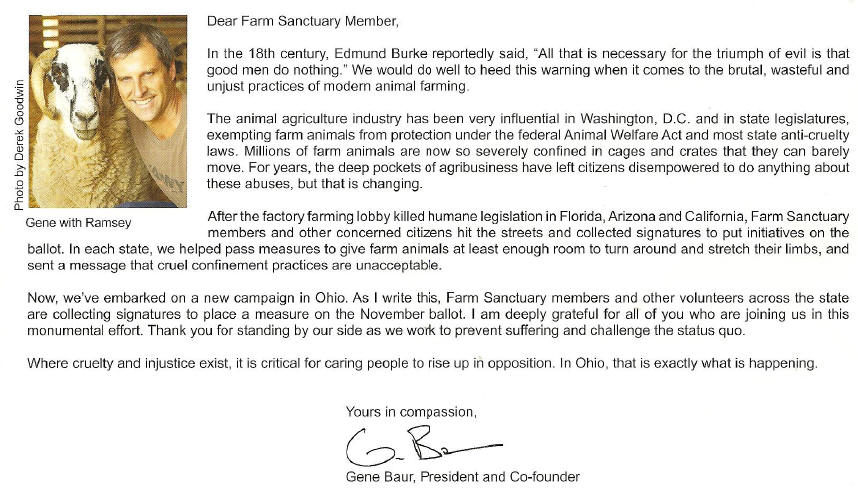 ---
PEOPLE FOR THE ETHICAL TREATMENT OF ANIMALS
501 Front St
Norfolk VA 23510
757-622-PETA
We have never before been so close to so many victories for
animals and never before have the lives of so many animals
hung in the balance.
---
THE HUMANE SOCIETY OF THE UNITED STATES
2100 L St. Washington D.C. 20037
While many people say they love animals, they close their eyes to the
suffering and needless deaths. Please do not close yours.
---
THE NATIONAL HUMANE EDUCATION SOCIETY
PO Box 340
Charles Town WV 25414
www.NHES.org
Please continue to reach out and show your support of NHES and the animals we rescue.
---
NATIONAL ANTI-VIVISECTION SOCIETY
53 West Jackson Blvd Suite 1552
Chicago IL 60604-3782
800-888-6287
ADVANCING SCIENCE WITHOUT HARMING ANIMALS
NAVS is extremely committed to the cause of ending animal cruelty.
Nothing else motivates us.
---
GREYHOUNDS IN NEED
Dairyland Greyhound Racetrack in Kenosha , Wisconsin will be closing on December 31, 2009.


900 Greyhounds will need to be adopted otherwise they will be euthanized, now is a great time to consider adopting a Greyhound.
They are very loving and laid back.
They don't need the space people think they need.
They are great for an active family because they have been crated almost all their lives and they sleep about 18 out of the 24 hours a day.
They are just looking for someone to love them and supply them with a warm bed!!!!

They test the dogs to see if they are cat friendly and or small dog friendly. They also know if a dog should be a single dog or if they would be great in a 2, 3, or 4 dog house!!!

Please help get the word out; we only have 6 weeks to get this task done.

Joanne Kehoe
Operations Director
PH: 312.559.0887
Or Dairyland Race Track Adoption Center direct at

(262) 612-8256
---
WHAT CAN YOU DO FOR YOURSELF
YOUR FAMILY
AND FOR THE ANIMALS
Begin a boycott of those firms that abuse animals in experimentation and factory farming.
Contact your political leaders.
Write to those firms that are abusing animals.
YOU MAY NOT CARE ABOUT ANIMALS
BUT YOU HAVE YOUR OWN FAMILY TO CARE ABOUT
AND 2012 IS COMING.
IS 2012 NATURES WAY OF STOPPING THE
HORROR OF ANIMAL TORTURE AT FACTORY FARMS
BEFORE IT KILLS YOU?
WHICH SIDE WILL YOU BE ON?
CHECK IN LET ME KNOW YOU WERE HERE
Your donation to help keep this work going
TO RETURN TO THE HIDDEN MEANINGS HOME PAGE