TRANSLATE THIS PAGE INTO ANY LANGUAGE
WHERE IS GOD ?
WHERE IS GOD LOCATED ?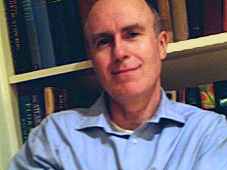 Professor Johnjoe McFadden
OUR CONSCIOUS MIND IS ELECTRO MAGNETIC
Professor Johnjoe McFadden from the school of biomedical and life
sciences at the University of Surrey in England believes our conscious
mind could be an electromagnetic field.
ELECTRO MAGNETICS DOES NOT NEED A BODY
If consciousness is an electro magnetic field then death is absolutely
impossible because the electro magnetic field does not require a body to exist.
NO BODY NO PROBLEM
WE JUST STAY WHERE WE ARE
When the body breaks down the person (you and I, consciousness)
simply continues on in the electro magnetic field.
---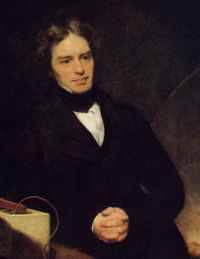 Michael Faraday
He was a 19th century physicist who is given the credit with actually
having discovered the electro magnetic field.
But he also added something to our knowledge about it.
HE EXPLAINED PHOTON LIGHT
Faraday said that what we consider to be light, is actually a
vibratory disturbance in the electro magnetic field.
---
IF THE BIBLE IS RIGHT AND GOD IS LIGHT
THEN WE FOUND HIM !!
Therefore if Professor McFadden feels that our consciousness
exists in the electro magnetic field, and Michael Faraday finds that
what we call light is actually a vibration in that field,
then we have indeed discovered the dwelling place of God
since the Bible says God is light.
If God is light, then God is a vibration in the electro magnetic field
and when we leave the body we really do go to be with
God in that very same field.
IT'S NICE TO KNOW WHAT'S GOING ON ISN'T IT ?
Isn't it great when we can look at the ancient writings,
and compare them with the scientific discoveries of today,
and begin to understand our place in the universe
and the nature of our existence?
---
If You Can Donate, Or For DVD's, Flash Drives, Or E Books Click Here
TO RETURN TO THE HIDDEN MEANINGS HOME PAGE CLICK HERE