THE BIBLE DESCRIBES THE ALIEN

Look at the description of a UFO force from the Book of Ezekiel.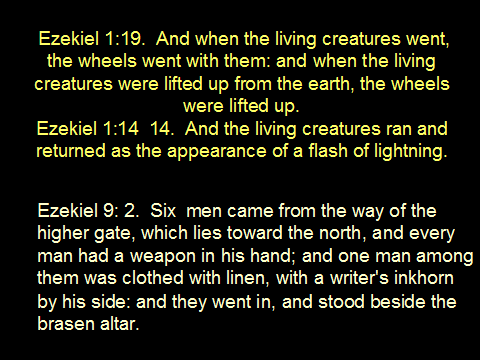 In yellow you have the description of the UFO.

In white a description of the beings who got out of the UFO.
Not little green men, but normal looking men with weapons.
That is how the Bible describes aliens and UFO's
---