TRANSLATE THIS PAGE INTO ANY LANGUAGE
CHRISTIANITY CONTRADICTS CHRIST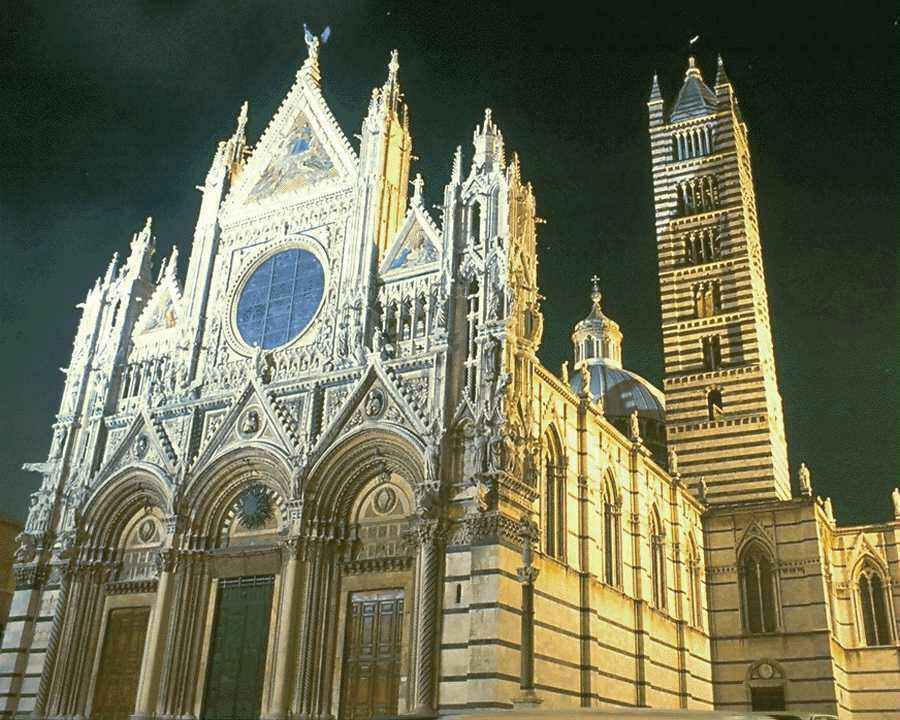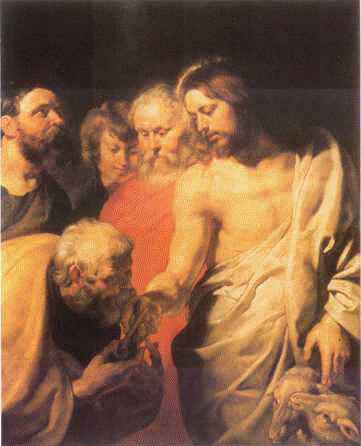 ---
TWO THOUSAND AND TWO YEARS LATER
Two thousand and two years ago came the one we know
as Jesus Christ, the Prince of Peace.
SINCE THE PRINCE OF PEACE CAME
THE WORLD HAS UNLEASHED MANY BRUTAL WARS
Two thousand and two years since the coming of the
Prince of Peace and in all of those two thousand and
two years the planet earth has been a violent mess.
Christians were cheerleaders for the attack against Iraq.
To drop bombs and kill, men, women, and children.
So much of what is called Christianity supports going to war.
PATRIOTISM IS MORE IMPORTANT THEN JESUS
To most of the Christian world, it is the country and
not the Christ which is more important.
The country and not the Christ.
---
IS IT FOR THE PRINCE OF PEACE
OR THE PRINCE OF WALMART?
Christmas has been turned into shopping malls, office parties,
and gifts that place many people into desperate debt.
On the other hand so much of Christmas is wonderful.
The decorations, the family gatherings, the songs and the good feeling.
But Christmas as we are supposed to understand it, centers on Jesus Christ.
The Prince of Peace.
The one who is least understood by the people
that claim his name, Christians.
---
THE REBEL JESUS
There is a song composed and sung by Jackson Browne which
sums up so beautifully just how totally opposed to the true
concept of Jesus Christ is this country in general,
and Christianity in particular.
It is called The Rebel Jesus.
It says:
The streets are filled with laughter and light and the music of the season
And the merchants windows are all bright with the faces of the children
And the families hurrying to their homes as the sky darkens and freezes
Will be gathering around their hearths and tables giving thanks for Gods graces
And the birth of the rebel Jesus.
They call him by the Prince of Peace and they call him by the Saviour
And they pray to him upon the sea and in every bold endeavour
And they fill his churches with their pride and gold as their faith in him increases
But they've turned the nature that I worship in from a temple to a robber's den
In the words of the rebel Jesus
We guard our world with locks and guns and we guard our fine possessions
And once a year when Christmas comes we give to our relations
And perhaps we give a little to the poor If the generosity should seize us
But if anyone of us should interfere in the business of why there are poor
They get the same as the rebel Jesus
But pardon me if I have seemed to take the tone of judgment
For I've no wish to come between this day of your enjoyment
In a life of hardship and of earthly toil there's a need for anything that frees us
So I bid you pleasure and I bid you cheer from a heathen and a pagan
On the side of the rebel Jesus.
Wonderful words from Jackson Browne.
Particulary the last line I bid you pleasure from a
heathen and a pagan on the side of the rebel Jesus.
---
A HEATHEN WHO FOLLOWS JESUS ?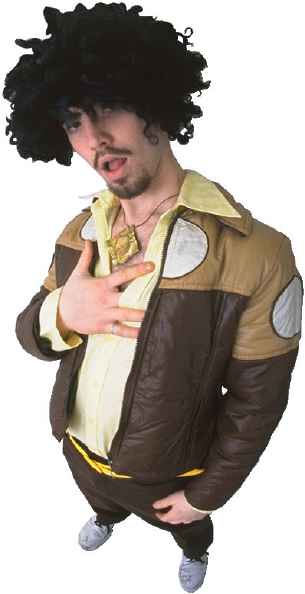 label factory image
In the conclusion of the Jackson Browne song we
just looked at above, he said I bid you pleasure and I bid you cheer
from a heathen and a pagan on the side of the rebel Jesus.
HOW CAN A FOLLOWER OF JESUS
BE A HEATHEN AND A PAGAN ?
How can he be a heathen and a pagan, and be on the side of Jesus ?
Let's go to the dictionary and look up that word heathen.
hea·then (h¶"th…n) n., pl. hea·thens or heathen.
1.a. One who adheres to the religion of a people or nation
that does not acknowledge the God of Judaism, Christianity, or Islam.
b. Such persons considered as a group; the unconverted.
2.a. One who is regarded as irreligious, uncivilized, or unenlightened.
b. Such persons considered as a group. [Middle English hethen,
from Old English hÆthen.
See kaito- below.] --hea"then adj. --hea"then·dom or hea"then·ism
or hea"then·ry n.
Isn't that interesting ?
A heathen is a person who does not follow
the God of the traditional religious cults.
In other words a person who follows Jesus and walks
with God, but outside of traditional religion is a heathen.
Well now that we know that , at least we know what we are.
Right ??
BULLETIN: JESUS WAS NOT A CHRISTIAN
---
BUT WHAT ABOUT BEING A PAGAN ?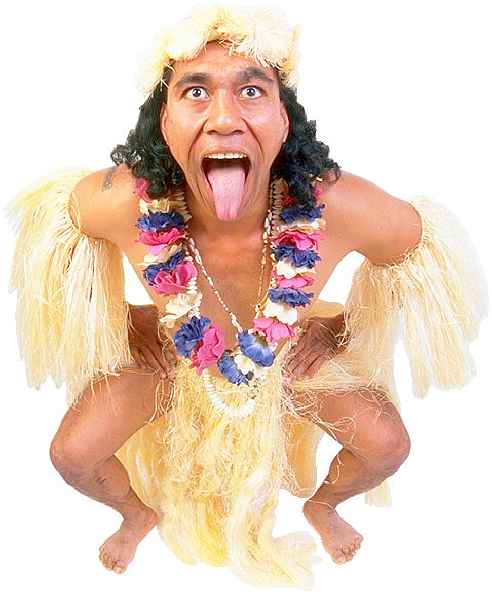 label factory
We turn back to the dictionary and define the word pagan.
pa·gan (p³"g…n) n.
1. One who is not a Christian, Moslem, or Jew;
a heathen.
2. One who has no religion.
3. A non-Christian.
4. A hedonist. --pa·gan adj.
1. Not Christian, Moslem, or Jewish.
2. Professing no religion; heathen. [Middle English, from
Late Latin p³g³nus, from Latin, country-dweller, civilian,
from p³gus, country, rural district. See pag- below.]
--pa"gan·dom (-d…m) n. --pa"gan·ish adj. --pa"gan·ism n.
a member of a religious, spiritual, or cultural
community based on the worship of nature or the earth;
IT'S NOT THAT PAGANS DON'T FOLLOW GOD
THEY DON'T FOLLOW RELIGION
So you see, a heathen and a pagan is not one who does not follow God.
It is one who does not follow religion.
Now do you see what a wonderful world this would be
if it was filled with heathens and pagans.
---
PAGANS ARE CONSUMED WITH
Peace, love, and God.
WHAT ARE NON PAGANS CONSUMED WITH?
Religion , war and the devil.
In both descriptions notice that the emphasis is that a heathen or
pagan is one who does not acknowledge the God of Judaism,
Christianity, or Islam.
It does not mean one is not a follower of Jesus Christ or a follower of God.
It means that one is not a follower of Judaism, Christianity, or Islam.
And so Jackson Browne properly ends his song with the words
from a heathen and a pagan, on the side of the rebel Jesus.
So what was Jesus?
---
JESUS WAS NOT A CHRISTIAN BECAUSE:
Christianity did not exist.
COULDN'T HAVE BEEN A FOLLOWER OF JUDAISM
BECAUSE HE HAD A GREEK NAME
NOT A FOLLOWER OF ISLAM
SINCE JESUS DIDN'T FOLLOW ANY OF THOSE RELIGIONS
HE HAD TO BE A PAGAN
Thus Jesus himself would be considered a heathen or a pagan,
because he did not follow an accepted religion.
He did not follow a religion.
He followed a God.
One God.
That God that Jesus could find within himself.
---
Christians insist that no one can be saved out of
hell unless they come to Jesus Christ.
They quote this scripture.
KJV John 14:6 Jesus said to him, I am the way, the truth,
and the life: no man comes to the Father, but by me.
Now that is quite clear, isn't it?
No one can find God except by Jesus.
I totally agree with that.
THE JESUS WAY IS THE ONLY WAY
THERE IS NO OTHER WAY
Jesus is the only way to God.
There is no other way.
BUT
Christianity has totally failed to understand this statement
of Jesus, and the result is the world condition,
and the Christian community supporting war after war.
---
CHRISTIAN SALVATION IS NOT WHAT JESUS TAUGHT !!!
label factory image
Christianity has taken the statement of Jesus and
instructs their followers that you must come to Jesus
to find this salvation.
THE CHRISTIAN METHOD BRINGS PEOPLE TO THEM
NOT TO JESUS
CHRISTIANITY TEACHES THIS
Come to church, give 10% of your money,
bow your head and ask Jesus to come into your heart.
Claim Jesus is Lord.
JESUS IS LORD (ON THE BUMPER STICKER)
So you can see Christians driving down the road with
bumper stickers that say Jesus is Lord.
I saw one car with a bumper sticker that said, my boss is a Jewish Carpenter.
HOW COME THE JEWISH CARPENTER
HAS A GREEK NAME?
If the bumper sticker was to be literally accurate it would read,
my boss is a Greek carpenter.
But back to basics and that is what is needed here.
Let us look once again at what Jesus said about
salvation and himself.
---
WHAT DID JESUS SAY AGAIN?
John 14:6 Jesus said to him, I am the way, the truth, and the life:
no man comes to the Father, but by me.
What does this scripture mean to you?
I am the way.
In other words follow me.
Do what I say to do, go where I say to go.
I am the truth.
You will find by the changes in your life
that what I say to do, and where I say to go is true.
I am the life.
Your life will change.
Your life will be made new.
All of this if you follow Jesus.
There is no other way.
---
BUT HERE'S THE CATCH
YOU HAVE TO STOP BEING A CHRISTIAN !!
The only way you can truly follow Jesus is not to be a Christian.
IF YOU WANT TO FOLLOW JESUS, REMEMBER SOMETHING
JESUS DID NOT FOLLOW RELIGION
Jesus was a heathen, Jesus was a pagan, he did not follow religion.
HE FOLLOWED THAT WHICH WAS WITHIN HIM
AND HE TOLD YOU TO DO THE SAME THING
He followed the light which was within him ,
the light that he said we also could find within us.
---
THIS IS WHERE CHRISTIANITY
DEVELOPS ITS IDEA OF SALVATION
A Biblical precept upon which much of Christianity
rests is the one that is found in:
Romans 10:9 if you confess Jesus as Lord and
believe God raised him from the dead you shall be saved.
BIG PROBLEM FOR CHRISTIANS HERE
The scripture does not say that you simply say Jesus is Lord.
That's what Christianity teaches, confess Jesus is Lord
and you will be saved.
JESUS HIMSELF SAID THAT WAS THE WRONG WAY
---
JESUS HAS A SERIOUS PROBLEM
WITH THE CHRISTIAN APPROACH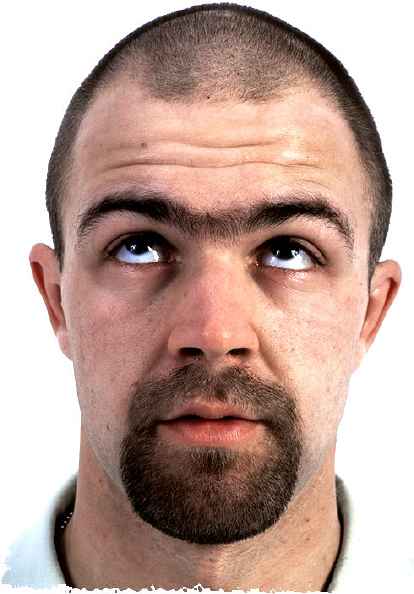 label factory image
Yes, Jesus has a big problem with their approach for he says.
HERE IS THE QUESTION THAT JESUS ASKS CHRISTIANS
Luke 6:46 Why do you call me Lord ,and not do, what I tell you to do.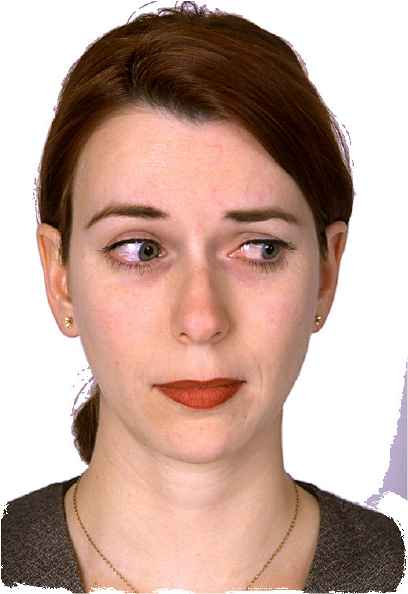 label factory
THIS MEANS YOU CAN'T JUST SAY JESUS IS LORD
YOU HAVE TO DO WHAT HE SAYS TO PROVE IT
In other words, if Christians were really following Jesus as Lord,
they would do what he said to do, and they would find the way,
the truth and a new life.
Therein lies the catch.
They (Christians) would have to do what Jesus says
to do in order for Jesus to be their Lord.
Big problem.
---
JESUS WAS VERY SPECIFIC
ABOUT WHAT WAS REQUIRED
FOR HIM TO BE LORD OF ONES LIFE
Jesus was very specific about this so there is no way to squirm out.
Matthew 7:24 Whoever hears these saying of mine and does them is wise.
Matthew 7:26 Whoever hears these sayings of mine and
does not do them is foolish and his house will fall.
It's not a question of saying something.
Its not a question of bumper stickers, or going to church.
---
CHRISTIANS HAVE TOTALLY DISTORTED
THE WAY OF SALVATION
It's a question of hearing the instructions of
Jesus Christ and following them.
That is what Christianity fails to do.
They say Jesus is Lord, but they never attempt to answer
the scripture that says, why do you call me Lord and not do the things I say.
---
MUCH OF CHRISTIANITY
SUPPORTS AMERICAN WARS
Christianity supports war on the part of its country
when it knows full well that Jesus forbids it.
It's ok to support a position of war.
You have a perfect legal right to do that,
but you can't say you are a follower of Jesus.
You can't do that.
---
THE ANSWER TO ALL THIS
IS SO SIMPLE
FOLLOW JESUS
All that is required to avoid our disaster is to follow Jesus.
BUT GET OUT OF RELIGION
It is perfectly acceptable to follow Jesus without getting
involved in any kind of religion, and without even
mentioning Jesus name.
AVOID CHRISTIANITY
To follow Jesus you don't have to become a Christian.
What is the way to salvation that Jesus has shown us
and that Christianity has rejected much to its own shame.
---
THESE ARE JESUS INSTRUCTIONS FOR SALVATION
Matthew 6:33 Seek first the Kingdom of God.
Very specific.
Don't go looking for a church , or a Bible, or a bible teacher.
LOOK FOR THE KINGDOM OF GOD
The very first thing you must do is seek the Kingdom of God.
So you say. How do I do that ?
---
JESUS TELLS YOU WHERE TO LOOK
AND IT IS NOT INSIDE OF SOME CHURCH
Luke 17:21 The Kingdom of God is within you.
THAT IS THE WAY
Jesus said he was the way.
In other words if we followed him we would find the way.
Here is your chance to follow him.
He just told you that the first thing you must do is
look within yourself for the kingdom of God.
That's the way.
---
RELIGION DOESN'T WANT YOU TO DO THAT
BECAUSE WHEN YOU FIND GOD WITHIN YOU
WHAT DO YOU NEED THEM FOR?
This is not something that religion is comfortable with.
Christians have told me that I would open my mind to
devils if I looked within myself for the kingdom of God.
They tell you that even after Jesus spoke to the world
and said, he would be within you.
They don't believe him and yet they pretend that they do.
YOU WILL HAVE TROUBLE WITH RELIGIOUS PEOPLE
JUST LIKE JESUS DID
And the same trouble you will have with religious people today,
Jesus had with them then, when he taught his way.
---
YOU DO NOT ENTER WITHIN YOURSELF
THAT'S YOUR PROBLEM AND
THAT IS THE WORLDS PROBLEM
He speaks to the lawyers who in those days were
the Bible teachers, the priests, ministers etc.
YOU TAKE AWAY THE KEY
Luke 11:52, You lawyers, have taken away the key of knowledge.
You do not enter in yourselves, and them that were entering in you hindered.
YOU DON'T ENTER WITHIN YOURSELF
AND YOU PERSUADE OTHERS NOT TO DO IT TOO
You did not seek within yourself, you did not go into meditation.
And others who were doing this you stopped.
You told them lies about devils and demons,
and therefore you have turned away
from the teachings of Jesus Christ.
---
THAT IS THE REASON FOR THE TROUBLE ON THE EARTH
That is the reason for the trouble upon the earth.
The guilty party for keeping the teachings of
Jesus away from people is religion, Christianity..
---
MEDITATION IS THE WAY
AND FEW FIND IT
Jesus told us that is the way.
Jesus told us that that is the truth, and that truth would set us free.
He promised that his way would take us to the father, to God.
GOD IS LIGHT
We know God is light because it says so in the Bible
book of Numbers, that God is not a man,
and then it says in 1 John, that God is light.
So we are looking to receive the supreme light,
and Jesus has said this is accomplished
by seeking within ourselves.
---
JESUS TOLD US HOW WE RECEIVE
THIS LIGHT INTO OURSELVES
But how, and Jesus again is very specific.
Matthew 6:22 The light of the Body is the eye.
If your eye be single your body will fill with light.
Here are the teachings of Jesus that he said you must do.
He told you to look first within yourself.
EXERCISE THE PINEAL GLAND OF THE BRAIN
To practice the single eye, which means to
stimulate the pineal gland of the brain.
---
SEPARATE FROM THOUGHT
Separating from thought, is the second
part of the meditation process.
First look within yourself and practice the single eye,
and then separate from the thoughts of the mind.
Matthew 6:25 Jesus tells us to take no thought.
To practice the single eye, to take no thought,
to look within ourselves means to meditate.
TO PRACTICE MEDITATION IS TO WATCH WITH JESUS
To practice meditation.
To watch.
To be the shepherds within ourselves, watching
the sheep, and being the first to see the child born
of virgin consciousness, in the midst
of the animal nature of our mind.
---
THE WATCHING MEDITATION
Mark 13:37 And what I say to you I say to all watch.
DON'T YOU THINK THAT SINCE JESUS SAID
THE KINGDOM OF GOD IS WITHIN YOU THAT HE MEANT
TO WATCH WITHIN YOURSELF?
WATCHING CREATES AN ELECTRICAL EVENT INSIDE
OF YOUR BRAIN
When you watch within yourself, when you make an
observation within yourself , you cause the electro magnetic
wave to collapse, to a particle and the photon particle,
which is the angle or light or angel of light enters
via the pineal gland and the way begins to open.
Those are the things that Jesus specifically said you must do,
if he is to be your Lord, and you are to find salvation.
FOR THE MOST PART
THAT MAKES BUDDHISTS CHRISTIANS
What is amazing is that the people that
do these things for the most part are not Christians.
They're Buddhists.
---
BUT WHAT ABOUT YOUR
RELIGIOUS AND FAMILY TRADITIONS
A Christian will say that they follow the traditions
of those who went before them.
They cannot turn their back on that.
THE MORE WE FOLLOW TRADITIONAL RELIGION
THE WORSE THE WORLD GETS
So we do all of these traditional things, and yet the world
becomes more and more violent, more and more turned
away from those who have less, more and more turned
away from those who are sick ,unless they have
enough money to pay to get healed.
HAVE TRADITIONALISTS READ THIS
SCRIPTURE OF JESUS?
In Matthew 15:3 Jesus asks why do you transgress
the commandment of God by your tradition?
The whole failure of life upon the earth to be lived in
disease free, and violence free longevity, is based on
religious traditions, and lack of knowledge concerning
what is right and what each of us must do that our
mind might be changed from the violent behavior
of the earth tribes, to the healing behavior of
the supreme photon who is called Jesus Christ.
---
ALL WE KNOW IS WHAT WE
ARE TOLD BY RELIGIOUS LEADERS
Hosea 4:6 My people are destroyed for lack of knowledge.
Because you have rejected knowledge I will reject you .
Strong stuff isn't it?
WHAT KNOWLEDGE WE DO HAVE COMES
FROM RELIGIOUS LEADERS
The knowledge that we have comes from religious leaders,
who are the very ones who have caused the violence
and hate upon the earth.
That knowledge comes from the lower mind of ordinary people.
THEY MAY WEAR ROBES BUT THEY STILL DON'T KNOW
Wearing robes maybe, but still ordinary people.
There is only one place where you will find the knowledge
that will set you free and protect you from the
violent kings of the earth.
Jesus made it very clear where that place is.
THE KNOWLEDGE EXISTS IN ONE PLACE
AND ONE PLACE ONLY
Luke 11:52 You have taken away the key of knowledge,
You entered not in yourselves and them that were entering in you hindered.
THE KNOWLEDGE IS WITHIN YOU
Jesus himself told you that Gods kingdom is within you.
That is the way, that is the truth, and by following those
instructions you will find new life.
---
THE BORN AGAIN WAY
PUT TO A BIBLICAL TEST
We have been told that the way to be born again is
to claim Jesus as lord, and believe God raised him from the dead.
JESUS TELLS NICODEMUS ABOUT
BEING BORN AGAIN
That's always been strange to me because in John 3:3 Nicodemus
asked Jesus what he must do to find life and Jesus told him
that he must be born again.
HOW COULD NICODEMUS CLAIM JESUS AS LORD
WHEN JESUS SAID HE COULDN'T DO ANYTHING?
Could Nicodemus claim Jesus as Lord ?
Of course not because Jesus at that time said,
of my own self I can do nothing. (John 5:30)
IF NICODEMUS WAS TALKING WITH JESUS
HOW COULD HE GET BORN AGAIN BY BELIEVING
THAT GOD RAISED JESUS FROM THE DEAD?
How could Nicodemus believe that God raised Jesus
from the dead when Jesus wasn't dead yet?
---
THAT PROVES THAT BEING BORN AGAIN
IS NOT WHAT CHRISTIANS SAY IT MEANS
So obviously being born again has nothing to do
with what traditional Christianity teaches.
It is to be reborn within of the light.
The photon if you will.
To give rebirth to the photon which has been deluded by the senses.
THE WORLD WIDE ANSWER
WITHIN YOU
That is only possible by doing what Jesus said,
what Buddha said, what Krishna said,
finding the light within yourself.
---
NO ONE COMES TO
THE FATHER BUT BY ME
That's what Jesus said, but what did he mean ?
WHAT HE MEANT WAS
IT'S MY WAY OR NO WAY
What he meant was no one can find God unless they
follow what he was saying and seek within themselves.
They must separate from thought, watch within ,
and practice the single eye.
They must go into meditation and separate
from the thoughts of the mind.
The very things that Christians do not do.
AND BUDDHA, AND KRISHNA, AGREE
---
THE MAN WITH THE PITCHER OF WATER
SOMETHING ELSE THAT CHRISTIANITY MISSED
BECAUSE THEY ARE AFRAID OF ASTROLOGY
THE PASSOVER
No only did Jesus tell us how, he also told us when.
When could we Passover from the violence of the kings
of the earth, to the wonders of the King of Light.
In Luke 22:10 Jesus said when you see the man with the
pitcher of water follow him into the house and go to the upper room.
In this age of Aquarius, the man with the pitcher of water,
we enter within ourselves and ascend to the higher realms
of the mind and there we will experience the
Passover to the higher realm of light and life.
---
DECEMBER 21 2012
WE ENTERED THE AGE OF THE MAN
WITH THE PITCHER OF WATER
And look what this Aquarian age has shown us via Hubble.
nasa image
And so now the choice is ours.
WE CAN EITHER FOLLOW JESUS
OR FOLLOW MEN IN ROBES
We may follow Jesus and leave religion,
(including Christianity), or we may stay with religion and follow men.
IT MAY BE HARD TO TURN YOUR BACK ON TRADITION
But it is so much worse to turn your back on the light of the world.
Look around, see the world, the evidence is for all to see and it is not pretty.
---
If You Can Help, Or For DVD's, Flash Drives, Or E Books
Click
Here
TO RETURN TO THE HIDDEN MEANINGS HOME PAGE CLICK HERE
Non Profit Org. Under New Age Christian Village Church AKA Hidden Meanings
INDEX
| | |
| --- | --- |
| Google Images | |
| King James Bible | |
| label factory images | |
| The Rebel Jesus | Jackson Brown |
| Wikipedia | |