MY APPEAL TO CHRISTIANS
FOR AN ANSWER
I HAVE A CONCERN ABOUT CHRISTIANITY AND
MAYBE CHRISTIANS CAN HELP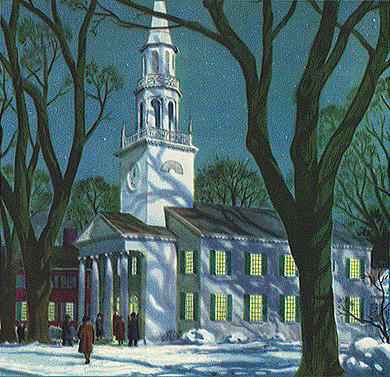 I do not wish to present this page as an attack on Christianity,
but I do have a concern about Christian
b
eliefs that I hope to
outline clearly, and possibly encourage a reply.
My concern about this is because there are billions of Christians on the planet,
preaching, singing, flocking to churches, and convinced that
they are saved by the sacrifice of Jesus.
But as I read the scriptures and especially the words of Jesus,
I find a direction that is vastly different then declared by Christianity.
---
IF I AM RIGHT, THEN MAYBE THIS EXPLAINS
THE REASONS FOR THE CHAOS ON THIS PLANET

Billions of Christians have been praying, and singing,
and going to church for years and years, and
yet the conditions on planet earth show tremendous
violence, wars, sickness, poverty, and suffering
of all kinds.
Why should that be?
I personally feel that if so many people, for such a long time
were doing the things that Jesus Christ
said should be done, the world condition would not be as bad as it is.
In fact I should think that it would not be bad at all.
IS CHRISTIAN TEACHING WRONG?
Let us review the Christian teaching on salvation.
I will not identify the source other then to say,
the writings are from Christian sources.
How does God save?
In the Christian doctrine of salvation, God has rescued us through Christ
Specifically, it was Jesus' death on the cross and
subsequent resurrection that achieved our salvation
Scripture is clear that salvation is the gracious,
undeserved gift of God and is only available through faith in
Jesus Christ


How do we receive salvation?
We are saved by faith.
First, we must hear the gospel—the good news of Jesus' death and resurrection
Then, we must believe—fully trust the Lord Jesus
This involves repentance, a changing of mind about sin and Christ
and calling on the name of the Lord (Romans 10:9-10,13).
LET US TAKE A LOOK AT ROMANS 10:9
9 That if you shall confess with your mouth the Lord Jesus,
and shall believe in your heart that God
has raised him from the dead, you shall be saved.
This is the basis of Christian salvation.
Confess Jesus as Lord and believe
God raised him from the dead.
Generally this is carried out with what Christians call an "altar call".
You may want to make your response to God's call of salvation in prayer.
Prayer is simply talking with God. You can pray by yourself, using your own words.
There is no special formula.
Just pray from your heart to God and He will save you.
If you feel lost and don't know what to pray, here's a prayer of salvation:
Here is an altar call prayer that the people wishing to be saved
are asked to recite out loud.

Dear Jesus, I know I am a sinner I thank you for dying on the cross for me.
I confess with my mouth. I believe in my heart that you are the Son of God.
I believe you are the Lord and that God raised you from the dead.
Please, forgive me of my sins. Wash my heart clean.
Come live in my life Be the Lord of my life.
Fill me with your holy spirit.
Teach me to walk with you and live for you the rest of my life.
Thank you for saving me and for giving me the gift of
eternal life in Heaven with you. Amen.
Did you just pray the prayer?
Well that should do it, don't you think?
Confess Jesus as Lord and believe God raised him from the dead and you are saved.
That is Christian teaching.
BUT THERE IS A BIG PROBLEM WITH THIS APPROACH
Pray from your heart and God will save you, it says above.
Confess with your mouth that Jesus is Lord.
Look what Jesus says, in Luke 6:46
46 And why do you call me Lord, and not do the things which I say?
Now wait a minute, what's this?
Nobody said, I had to do anything for Jesus to be Lord
They said just to ask him.
But Jesus is saying I have to do things.
YOU REALLY HAVE TO DO THINGS TO GET SAVED?
Look what Jesus said right after asking us why we don't do things He says.
Luke 6:47
47 Whosoever comes to me, and hears my sayings and does them
I will show you to whom he is like:
48 He is like a man who built a house, and dug deep, and laid the foundation on a rock:
and when the flood arose, the stream beat vehemently upon that house, and could not shake it:
for it was founded upon a rock
49 But he that hears and does not do what I say, is like a man that without a
foundation built an house upon the earth;
against which the stream did beat vehemently, and immediately it fell;
and the ruin of that house was great.
HOW COME THE CHURCH NEVER SAID ANYTHING ABOUT THIS?
They said, we just had to bow our head an say this prayer, and we were saved.
But Jesus is saying that if we don't do what He said,
our house will fall and the ruin will be great.
That would mean salvation requires us to do something?
Hebrews 5:9 He became the author of salvation for all them who obey him.
UH OH WHAT ABOUT EVERYBODY WHO MISSED THIS?
Billions of people, to this day, do what the church says,
and do not do what Jesus said.
Let me ask you if you are a Christian.
Since Jesus said you must do the things He said to do, take a look at your own life
and consider if you have done the things Jesus said you must do.
As you saw the Bible says salvation is for those who obey him
WELL, YOU READ WHAT HE SAID TO DO, HAVE YOU DONE IT?
---
If You Can Help, Or For DVD's, Flash Drives, Or E Books
Click
Here
TO RETURN TO THE HIDDEN MEANINGS HOME PAGE CLICK HERE