TRANSLATE THIS PAGE INTO ANY LANGUAGE
INFORMATION SUBMITTED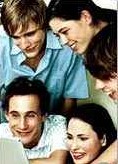 BY VIEWERS OF HIDDEN MEANINGS
FROM PAUL
I have sent beautiful 'Winter Solstice' holiday cards to some people
who I always got cards from and would you believe that with some
I never got one again!...morons breeding morons...all because I
sent a card that shows them the beauty and reality of the
Sun being the life giver.
Its like they don't even recognize it if it isn't portrayed in what they have
been indoctrinated into.
What is so hard to believe about the The SUN being GODS SUN
and the life giver to all and everything on earth?...
I look at your work, and others who are striving towards educating
people away from dogma, lies, etc...and I only see much of it falling
by the wayside.
The Vatican and Politics will hammer even harder
with all the stuff like, 'The Search For Jesus', 'More Evidence
Found In Jerusalem', The Search For King David, etc...
keeping the myth of what Christ really was far away from the masses
And I believe it is the masses of mislead 'zombies' in this world that will
dictate to what the others who want to learn more and want accepted as
truth, will ever be 'realized'.
The conscious shift that is happening won't have a great affect
because there is so much negative working against it happening.
How could millions who understand have any affect on the world
they/we live in when even more are bent on destroying it, and
with those who don't agree with their stupidity.
This stupidity happens to make the rules in the world we live in...
and not all the great work your doing and others...its a shame...
what will we see from it to revel in I wonder?>.Paul
---
A LETTER FROM AN EXTRATERRESTRIAL?
This Was Submitted By Maureen
Maureen found this on a forum and asked me to
consider posting it.
It is supposedly a letter from an extraterrestrial directed
to us here on earth, requesting that we respond to their
offer to appear to us in broad daylight.
Could someone have made this up?
THIS COULD BE NOT TRUE
Of Course.
But in reading through it, I found strange connections to
Pacal Votans prophecy of December 21 2012, as well as
enough viable information concerning our present condition
on this planet.
WHAT'S THE DIFFERENCE WHO ITS FROM
IF IT'S INTERESTING
If may be from an extraterrestrial or it may not.
My approach is to review the material, and if it was not
offensive, or socially improper to share it with you.
JUST IN CASE.
Here it is
---
MUSIC AND THE LIGHT
This Was Submitted By Lavinda
Your classical music story, your account of "Me - the … -
and classical music" certainly struck a chord with me.
So much so, it compelled me to write to you. I too have
experienced something similar.


There is a sudden awareness of something powerful and
mysterious, above the ground, nearby and overhead.


It has happened to me twice - 2 years ago and 12 or so years ago.


The initial visitation informed me in no uncertain terms of
medical information for an ailment that troubles mankind.
The incident was also witnessed by my cat.
Without my saying anything, she stopped in her tracks,
her fur stood on end, her tale resembling a fir tree.
She took up a classical sideways stance and a wide-eyed stare,
before seeking assurance from me by butting her head against a leg.
The second time of such a visitation, I was living at a different
property, so whoever it was had been able to find me.
At the time, I was hastily clearing up in the kitchen. I had to
go out, take another to a medical appointment.
I was pushed for time.
Such an experience could not have been further from my mind.
Suddenly I became aware this former visitor was here again,
hovering above the house.
I stopped what I was doing and although short of time,
hurried outside and looked up - to be met by a blanket of clouds.
I know you are there, I said mentally.
Nothing was said in response.
I have to go out, I explained - an appointment.
A minute or two later I drove the car out of the garage and away from the house.
I felt inexplicably sad, as if I was leaving an old, dear friend.
I have since read of a similar account of such an encounter…
where the lady recounts how she felt a deep sadness at being
disconnected from this strange type of encounter.


Music I began to hear some 40 years ago, facilitated by
my departed uncle Jack.
I saw him in dreams, heard the music in my mind -
learnt to wake myself up and write it down.
It was to take me many years to find an understanding producer
to place the music down satisfactorily, similar to how I heard it.
The melodies are not classical music, but are uplifting, thoughtful,
cheerful, occasionally sad or full of fun, or purposeful.
All are of inspirational content.
They could, of course, be produced further.
So yes, I can believe there is a connection with us and music,
we resonate to sound spiritually and physically.
If we care to listen, music is all around us; the wind in the trees,
the sea on the shore, a waterfall, birdsong, buzzing bees, a cat's purr.
---
DNA AND QUANTUM ENTANGLEMENT
This Was Submitted By Michael Fierro
This is very interesting and you really should take a look at it.
Science is finding that our DNA is held together by quantum entanglement.
It seems to add more documentation to the fact that we have
many copies of ourselves.
The Source of the Information is Technology Review
---
Two Wolves
This Was Submitted By Metaform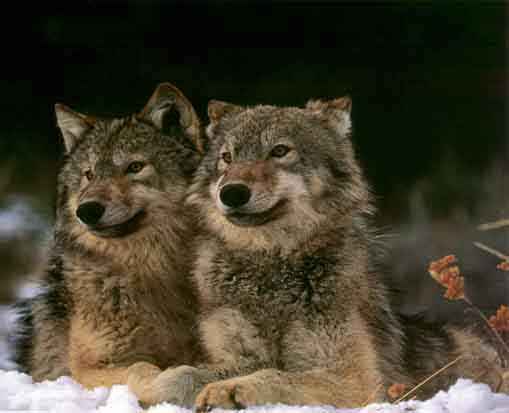 THE OLDER CHEROKEE INDIAN SPOKE WITH THE YOUNGER
"My son, the battle is between two wolves inside us all.


"One is Evil - It is anger, envy, jealousy, sorrow, regret, greed,
arrogance, self-pity, guilt, resentment, inferiority, lies,
false pride, superiority, and ego.


"The other is God - It is joy, peace, love, hope, serenity,
humility, kindness, benevolence, empathy, generosity,
truth, compassion and faith."


The grandson thought about it for a minute and then
asked his grandfather: "Which wolf wins?"


The old Cherokee simply replied, "The one you feed.
---
This was submitted by Barbara from New Jersey
It is a 9 minute You Tube Video on UFO's featuring the former
defense minister of Canada.
---
This was Submitted by Regina of Florida
It is a 9 minute You Tube Video on UFO's featuring former
US military personnel discussing UFO's and
what the government knows about them.
I believe it is one of the more credible UFO
presentations I have seen.
---
If You Can Help, Or For DVD's, Flash Drives, Or E Books
Click
Here
TO RETURN TO THE HIDDEN MEANINGS HOME PAGE CLICK HERE
Non Profit Org. Under New Age Christian Village Church AKA Hidden Meanings
---