TRANSLATE THIS PAGE INTO ANY LANGUAGE
CRUCIFIXION, SALVATION, SACRIFICE, TELEPORTATION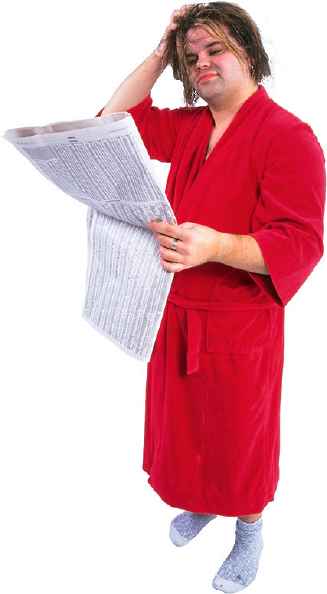 label factory image
THE STRANGE STORY WITH A STRANGE EXPLANATION
READY?
SALVATION IS QUANTUM TELEPORTATION
LET US BEGIN AT THE BEGINNING
What is God?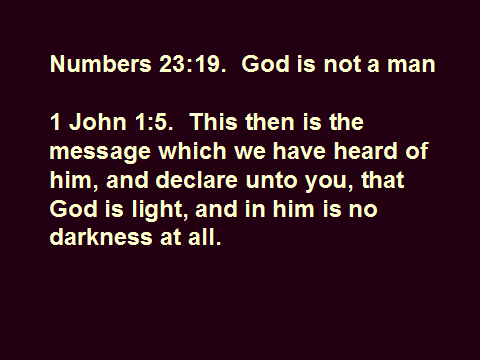 READ ABOVE: FROM THE BIBLE
God is not a man.
God is light
Which means God is photon
God is light.
Light is Photon.
God is Photon.
---
WHAT IS JESUS?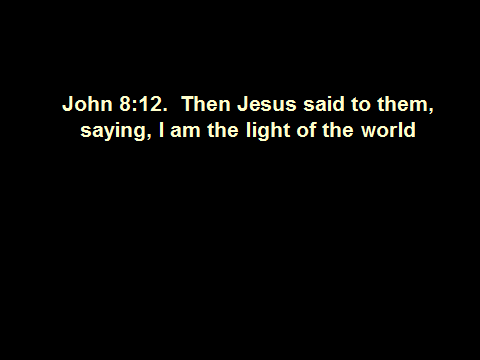 READ ABOVE: Jesus is light, Jesus is photon
Jesus is light.
Light is Photon.
Jesus is Photon
---
WHAT ARE YOU?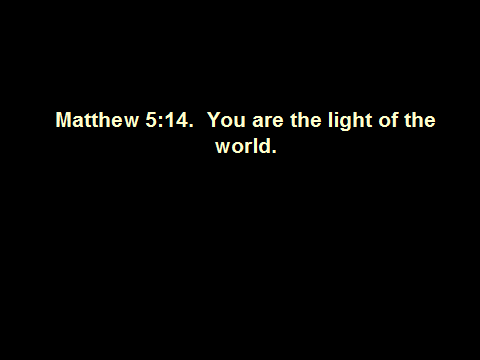 READ ABOVE: You are light, you are photon
You are light
Light is Photon
You are photon
---
A COMMON SENSE QUESTION
People are made of meat and bone.
Is meat and bone capable of ideas,
dreams, fears, hopes , plans?
Of course not.
Thus only one thing could possibly operate
the meat and bone body that makes up
our physical appearance
---
PHOTON.
The first picture ever taken, of you, God, and Jesus together!
A FAMILY PORTRAIT.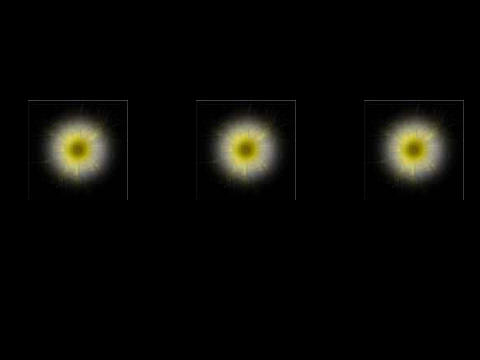 A nice looking family
There you are.
Three photons. God, Jesus and You
---
THE STRANGE BEING CALLED PHOTON
Now I will propose a truth to you that no one
has ever heard before.
Not one thing written in the Bible ever happened.
Not one thing.
It was never intended to be a history book.
THE BIBLE IS A BOOK ABOUT PHOTON
The light that you are in the quantum realm.
God and Jesus are photon in the quantum realm
What we have called God and Jesus is the supreme photon of the quantum realm.
THE STORIES NEVER LITERALLY HAPPENED
Jesus never happened, the crucifixion never
happened, the virgin birth never happened.
THEY MUST HAPPEN IN THE WAY OF THE PHOTON
They never happened, but unless the truths that
they represent happen, everything and everybody
winds up in destruction.
They never happened yet they are the most
important elements in existence.
---
OUR RELIGIOUS TEACHERS
TOOK MYTHOLOGY LITERALLY
It was intended that people would be able to explain the reality of what these stories
represent, but the powers of the lower mind made these stories into literal portrayals and
involved the entire world in a fairy tale that people paid to hear recited.
It will take courage,
But we must dispose of our traditional beliefs.
Let us all wake up and forget what these people try to compel us to believe.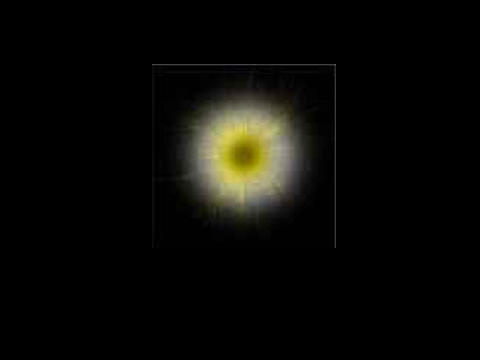 ---
ALL LIFE IS PHOTON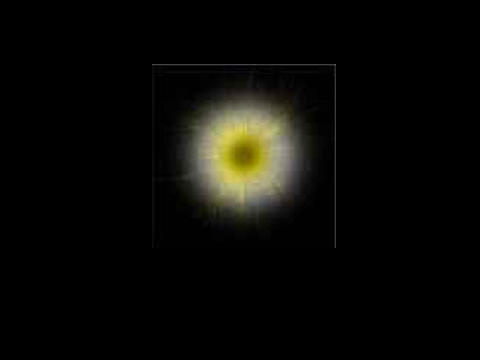 Let us be reasonable
Why would this entity we call God have to kill a human being, in order to forgive, other human beings for things they did.
And the bizarre part of the whole thing is that the bad things the people did was the responsibility of the one we call God in the first place.
WHAT DO I MEAN THAT GOD WAS
RESPONSIBLE FOR OUR BAD WAYS?
Let us ask God a question.
Hey God.
How can you hold people responsible for the evil they do, when it is your responsibility in the first place?
And another thing.
How come you can't just extend a simple act of
forgiveness without torturing someone to death?
I am not accusing God of being responsible for
the evil in the world.
GOD ADMITTED IT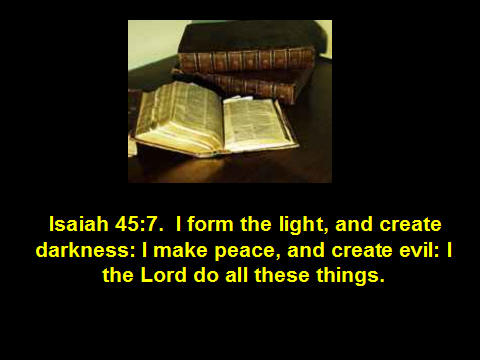 google image
READ ABOVE FROM THE BIBLE.
I create evil, I the Lord do all these things
According to the Bible, God has confessed to creating evil.
Then He blames us because evil is all over the place, and we get involved in it.
So here we have somebody called God creating evil and then getting
all bent out of shape (if God has a shape) because people are
taking part in his invention.
---
SO NOW THAT HE MADE A MESS OF THINGS
HE HAS TO FIGURE A WAY OUT
So God says, I know what I'll do, I'll kill somebody and then I will be able to forgive people for taking part in my invention.
Good idea.
Does this make any sense what so ever?
Does that make the least amount of sense to you?
---
IT DOESN'T MAKE ANY SENSE
But we have to believe it because the church said so.
If you are like most people you have to believe it literally anyway because
the church said so, and your afraid you will go to hell which happens
o be the name of the Norwegian Goddess of the Underworld.
You want to see a picture of Hel. The Norwegian Goddess of the Underworld?
Yes, Hel was the name of the Norwegian goddess of the underworld.
It was cold there
Our teachers made it a hot place.
Did anyone ever tell you that ?
Did we use the photon brain, and try to understand the photon
message and tell people what this all means?
No.
We all followed the literal story, and displayed the man with the
blood flowing down, hanging on a cross.
---
THE BIBLE GIVES YOU A VERY
SUBTLE HINT
THAT THE CRUCIFIXION NEVER
LITERALLY HAPPENED.
What happens in the Bible when Jesus dies?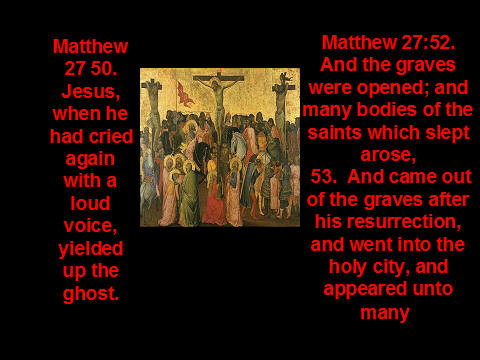 google image
READ ABOVE: Dead people crawled out of their graves, and walked
downtown to meet the townsfolk.
Zombies clawing their way out of muddy graves and then walking
downtown to talk to the local folks.
And according to the story a lot of people met with them.
DOES THIS MAKE ANY SENSE?
I would say something like this would have made the history books wouldn't you?
---
THE BIBLE TELLS A SILLY TALE
LIKE THIS
TO GET YOU NOT
TO TAKE IT LITERALLY
This is the Bible telling you there is a deep message here.
Don't take this literally.
It obviously never happened.
---
THE JESUS SACRIFICE IS QUANTUM
TELEPORTATION
This is the point I made at the very beginning of this page when I said I
would provide you with the absolute truth concerning you and the
Jesus sacrifice that few have ever realized before.
But unlike the Bible story
You are going to find that this makes sense
And can be proved scientifically.
---
THE JESUS SACRIFICE IS
QUANTUM ENTANGLEMENT
The sacrifice of Jesus to bring you into a oneness with what you
call God is quantum entanglement.
Quantum entanglement requires sacrifice, and then a oneness,
and this is what the whole story is about.
PHOTON
God is photon.
You are photon.
Jesus is photon.
The sacrifice, and resurrection, and ascension,
plays itself out in quantum teleportation.
THIS IS A FORM OF STAR TREK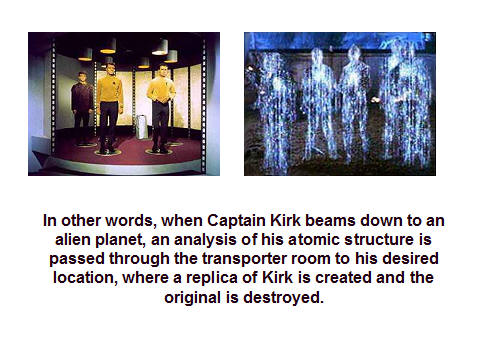 google images star trek
READ ABOVE: Captain Kirk is portrayed symbolically to describe
quantum teleportation.
Notice that the original is destroyed so a replica can exist.
We will see how the Jesus photon is destroyed and the replica teleports.
In the Bible story the photon portrayed by Jesus must be destroyed so
that the replica may be beamed up which is the ascension.
Hopefully you can see and understand this and then understand the Biblical story.
---
IN THE LABORATORY
This is a laboratory diagram of quantum teleportation.
This is what the Bible story of Jesus is all about.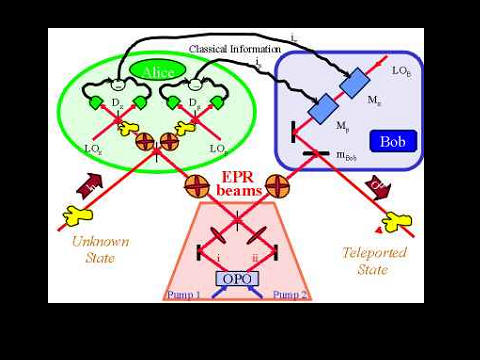 READ ABOVE: The properties of the original object being
teleported must be destroyed.
PHOTONS PROVED THIS AS A FACT
The Jesus photon must be destroyed if the teleportation in the form
of ascension is to take place.
---
SO WHAT DOES THIS HAVE TO DO WITH
SALVATION?
But you ask how does this figure in with us and the sacrifice to bring us salvation?
This next slide is very confusing.
Just go through it.
Don't try to understand it because it is simply setting the stage for what is coming.
But do read it because you will see the quantum
action involved in teleportation.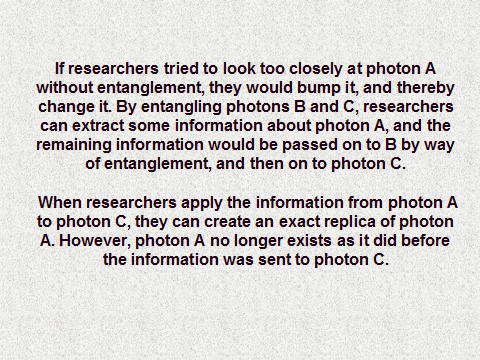 READ ABOVE: Three photons A,B,C
Photons B And C, Have to be entangled
Now a replica of photon A exists in a new state because of the
entanglement of B and C
A is new and different. The Old A Is Gone.
The Blood story in the Bible was given as a symbol of the quantum story,
with the intent that when we evolved we would understand.
IF THIS IS A BIT CONFUSING.
IT WILL GET CLEARER AS WE GO ALONG.
What you are reading is the reason that the story had to be about
Jesus being killed to save you, until we evolved to the point of being
able to explain this.
Unfortunately we never have.
The next slide continues to set the stage for the great truth.
---
THE ONLY THINGS I WANT YOU TO REMEMBER IN
THE NEXT SLIDE IS A, B, AND C
This is a scientifically accurate description of quantum teleportation.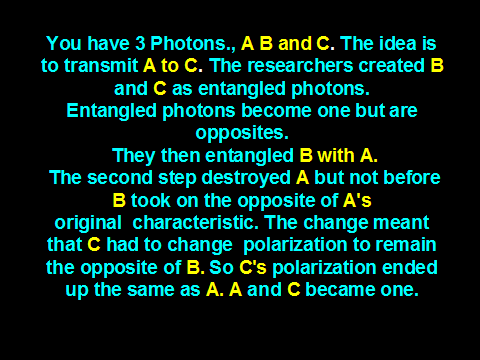 READ ABOVE: B & C Are entangled photons and are one.
Next B Is entangled with A
This destroys B But not before B becomes A
Now C has to change and C becomes one with A
A and C are now one
YOU GOT IT? NO? HANG ON, IT GETS CLEARER
The idea is to make A one with C
B and C were one
But A was not involved
B was sacrificed so A could be one with C
That is scientifically how quantum entanglement works.
NOW I WILL INSERT THE BIBLICAL NAMES IN PLACE OF
A, B, AND C AND YOU WILL GET IT.
That is how it works and this is what the Jesus story is all about.
It is a natural phenomena and I will try to simplify it for you in
spiritual or Biblical terms.
What I am proposing to you is that the story of Jesus coming into us ,
dying for us so we can become right with God, is all about quantum
entanglement and teleportation.
---
In this explanation you and me are going to be photon A
Jesus is going to be photon B
And God is going to be photon C
It is a way that you (photon A) are contacted by Jesus (photon B) so that you can be polarized properly with God (photon C)
---
REMEMBER IN THIS SCIENTIFIC TELEPORTATION,
YOU AND ME ARE A
JESUS IS B
GOD IS C
Now we look at actual teleportation technique procedure which has
been done repeatedly and proven.
What you are going to find is the Bible story is true but not in literal form.
HERE WE GO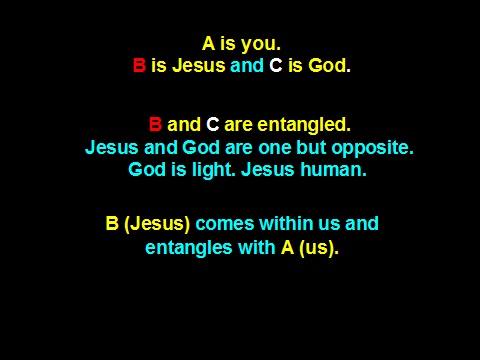 A You and me are alone
B&C God and Jesus are entangled and are one.
B Jesus comes within A us
B Jesus must be sacrificed to become A us
C God must always stay one with Jesus B
But now Jesus B is A us
When the Jesus photon B came into us A,
B then ceased to exist and became A, you and me.
So God C Changes Polarization & Becomes
one with A which is now Jesus B in us.
Because of the sacrifice of B Jesus, Becoming A, us, we A are now one with God, C
Do you have that so far?
Jesus and God are entangled photons.
They are one but opposites.
Next, part of that entanglement, photon B Jesus, entangles with photon A you and me.
SOMETHING NEW IS HAPPENING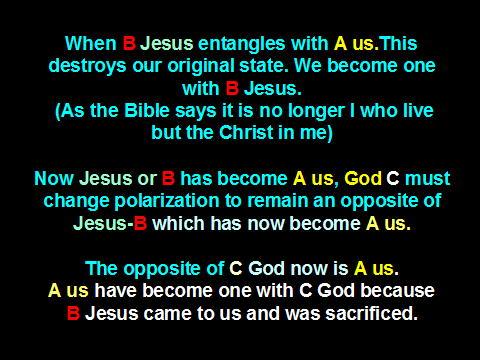 READ ABOVE: B Jesus in us destroys our original state by taking on our original state.
BIBLE SAYS: It is no longer I who live but Christ lives in me.
We could change this to read, I am no longer A Now I am B
Jesus B Has become A us
Jesus photon B Had to be sacrificed to become A us
God C must remain polarized with B Jesus
But now B Jesus is A us
So God C Changed polarization and becomes an opposite of A which is Jesus B in us.
This makes us A, one with God C Because of the sacrifice of Jesus B.
So when the B photon (Jesus) entangles with the A photon (you and me), the B photon (Jesus) becomes one with the A photon (you and me), and now we exist as a new being because photon B (Jesus) has become photon A (you and me).
This sets up a natural quantum situation.
---
THE SACRIFICE AND THE POLARIZATION
GOD AND JESUS HAVE A CORRECT
ONENESS POLARIZATION
Photon C (God) was entangled with Photon B (Jesus), and there was
the correct polarization between Photon C (God) and Photon B (Jesus).
But now photon B (Jesus) has been sacrificed and that photon
which had been Photon B is now Photon A which is you and me.
When photon B (Jesus) was sacrificed to become photon A (you and me), it threw the polarization off between God C and Jesus B.
So the God photon C has to change polarization to stay properly polarized with B (Jesus) who is now A us.
In other words by sacrificing B photon (Jesus), it allows the A photon (you and me), to become polarized with the C photon which is God.
The sacrifice of photon Jesus has made us one with photon God
WHERE ONCE IT WAS PHOTON JESUS AND PHOTON GOD
IT IS NOW PHOTON YOU AND ME AND PHOTON GOD BECAUSE
OF THE SACRIFICE OF PHOTON JESUS
READ ABOVE: The opposite of B (Jesus) is now you and me A.
So Gods polarization which was with B (Jesus) must change to A (you and me).
Jesus says, no one can come to the father but by me.
True, because no one who is A (all of us ), can get to C (God ) without B, (Jesus).
BECAUSE THAT IS HOW QUANTUM ENTANGLEMENT INTO ONENESS WORKS.
THE QUANTUM TELEPORTATION IS BIBLICALLY PORTRAYED AS A CRUCIFIXION
---
I
T'S PORTRAYED AS CRUCIFIXION
BECAUSE THE CROSS IS THE HUMAN BODY
The quantum sacrifice is portrayed as a crucifixion because it happens on a cross which is you and me with arms extended.
Biblically it happens on Golgotha and Calvary, both words meaning skull.
Skull is the place of the brain which is operated by photon.
It happens in Golgotha which means skull and it happens on Mt Calvary which is a Latin word calvaria meaning cranium or skull.
---
BEING IN A RIGHT STANDING WITH GOD, OR SAVED, MEANS YOUR POLARIZATION HAS BEEN CORRECTED
There is the reality of the crucifixion and the sacrifice of Jesus to bring you and me into a right standing or correct polarization with the suppreme photon we call God.
This is Biblically and scientifically correct.
And not only is it exactly what the Bible says, it is scientifically provable and has been carried out numerous times.
So it is not something you must have faith in, it is something that is reality.
---
CAN WE PROVE BIBLICALLY
THAT THIS IS
NOT A PHYSICAL SACRIFICE?
Now how do we know that this sacrifice is a photon sacrifice in teleportation
and not a flesh and blood thing.
That there is not a God who gets satisfied over someone bleeding to death.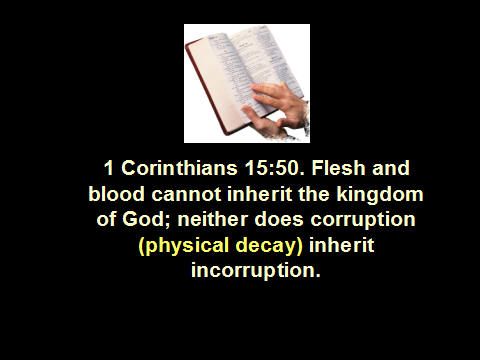 lal factory image
READ ABOVE: Flesh and blood does not inherit the kingdom of God.
Why? Because the kingdom of what we call God is not a physical kingdom.
The Kingdom of God Is The Kingdom Of Photon, The Kingdom of Light.
That is how Jesus could say, the Kingdom of God is within you.
There it is.

The truth , few have seen before
---
THE CRUCIFIXION TO NEW LIFE
THAT CAN BE YOURS SO SIMPLY
The truth that you can enact by simply sitting in meditation and stirring
the electrons in the pineal gland of the brain, to receive the photon B Jesus,
who will then enter into you and be sacrificed, making you one
with photon C God.
---
SUMMARY
A short summary to make sure we understand this natural law the Bible was trying to explain to us.
The Bible says God is not human.
God is light.
If God is not human and is light, God must be photon.
Jesus is the Son of God Or Son Of Photon, and the light of the world
making
Jesus photon.
We are created in the image and likeness of God who is photon, making us photon.
Jesus and God are entangled photons meaning they are one.
The cosmic goal is to get us to be one with God by the same entanglement.
In order for that to happen,
Jesus must come into us and become entangled with us so we are entangled photons.
When that happens
Jesus becomes us and actually ceases to be the Jesus photon.
God must now reunite with the photon that was Jesus but cannot, because the Jesus
photon has died, and become us meaning that the God photon now must entangle with us
reuniting with the photon that was previously Jesus but is now us.
Thus because the Jesus photon came to us and was sacrificed, we now become one with the God photon.
That is the scientific reality and what the Bible tried to show us.
I hope you will share this with others.
---
If You Can Donate, Or For DVD's, Flash Drives, Or E Books
Click
Here
TO RETURN TO THE HIDDEN MEANINGS HOME PAGE CLICK HERE
| | |
| --- | --- |
| Google Images | |
| Hel Norwegian Goddess | Hel Norwegian Goddess |
| IBM | Charles Bennett |
| King James Bible | |
| Star Trek Captain Kirk | |