TRANSLATE THIS PAGE INTO ANY LANGUAGE
VOICES FROM THE DEAD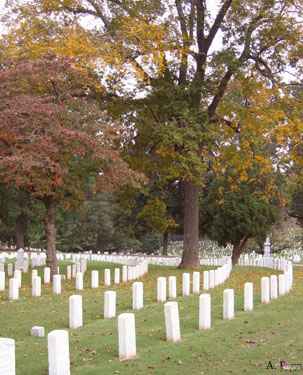 ARE THEY REALLY DEAD ?
---
THESE TWO PEOPLE WERE SAID TO
HAVE COME BACK FROM THE DEAD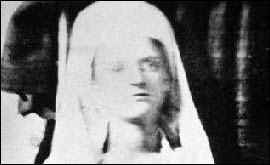 Katie King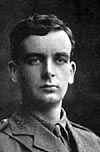 Raymond Lodge
google images
What makes these two people interesting is the fact
that they were both said to have come back from the dead,
and communicated with people here on earth.
They were dead, buried and came back.
According to the witnesses.
---
THEY CAME BACK FROM THE DEAD ?
Your initial response would be to discount this.
RELIGION DOES NOT ALLOW SUCH DISCUSSION
Because after all we have our religious beliefs which
actually forbid any kind of contact with the dead.
---
BUT WHAT HAS RELIGION CONTRIBUTED
TO THIS EARTH?
But consider, what we have learned from religion and
what religion has contributed to the welfare of the world ?
Absolutely nothing.
LET US CONSIDER THE WITNESSES
Rather then turning to religion, and priests, and pastors,
who really know nothing of the invisible world, let us
consider the people who have claimed to have documented
the materialization from the dead, of
Katie King and Raymond Lodge.
The witness for the materialization from the dead of
Katie King was Sir William Crookes.
---
SIR. WILLIAM CROOKES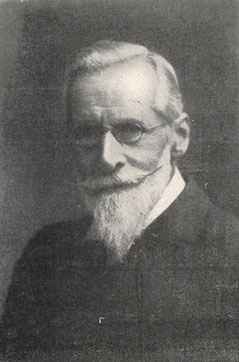 google image
HIS CREDENTIALS
William Crookes was born on 17 June, 1832 in London.
He studied at the Royal College of Chemistry and became
one of the most important scientists of the XIX century,
both in the field of Physics and in Chemistry.
HIS DISCOVERIES
In 1861, he discovered the metallic chemical
element thallium.
This led him indirectly to the invention of the
radiometer in 1875.
He later developed a vacuum tube
(the precursor of the X-ray tube)
His studies of cathode rays were fundamental in the
development of atomic physics.
He was knighted in 1897 and received the
Order of Merit in 1910.
He was also a Fellow of the Royal Society, becoming
its president between 1913 and 1915
YOU DECIDE
ARE HIS SCIENTIFIC CREDENTIALS IN LINE
TO BE A CREDIBLE WITNESS?
You decide if you would put your trust in priests and
pastors who say that this cannot happen and is evil etc,
or Sir William Crookes who said that he was a witness
to the appearance of Katie King who had returned from the dead..
---
SIR OLIVER LODGE
The witness for the materialization of Raymond Lodge
was his father Sir Oliver Lodge
ANOTHER WITNESS

Oliver Lodge was a British physicist and writer, best known
for his contributions to the development of wireless
telegraphy (radio)
He perfected the "coherer", a radio-wave detector and
the heart of the early radiotelegraph receiver.
He was the first person to transmit a radio signal
(one year before Marconi did so), and received international
recognition for his work.
Lodge studied physics at the Royal College of Science
(now part of Imperial College) and at University College,
both in London.
He received his Bachelor of Science degree in 1875, and
he was awarded a Distinguished Service Cross in 1877.
---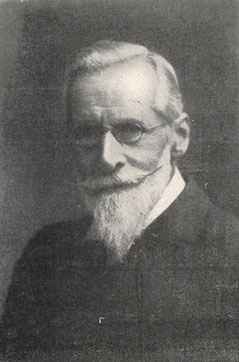 google images
So there you have the credentials of
Sir William Crookes, and Sir Oliver Lodge.
WE CAN CONSIDER THEIR CREDIBILITY
OR THE CREDIBILITY OF PRIESTS AND MINISTERS
Crookes died in 1919 and Lodge died in 1940.
THESE DISTINGUISHED MEN WENT TO THEIR GRAVES
INSISTING THAT THEY HAD MADE CONTACT WITH PEOPLE
BACK FROM THE DEAD
Both died having never recanted on their claims that the
dead had come back and appeared to them.
During their lives both reached such a prestigious state in England that
they were Knighted by the King.
---
STILL TOO MUCH TO BELIEVE ?
And even though these two have such credentials, and
were so eminent in their work, and their discoveries,
we still have a difficult time in believing them, because we
have been so brainwashed by religious people who know
nothing of the world of the invisible photon
---
IS IT POSSIBLE FOR PEOPLE
WHO HAVE DIED TO COME BACK ?
Is it possible for people who have died to reappear here on earth ?
SIR. WILLIAM CROOKES SAID IT DID HAPPEN AND
THAT HE WITNESSED IT
Is it possible for people here on earth, to communicate with those
who have physically died.
SIR OLIVER LODGE SAID IT HAPPENED
AND HE WITNESSED IT
---
TWO SCIENTISTS WHOSE WORK SPECIALIZED
IN THE INVISIBLE QUANTUM REALM
And both of these people have much more knowledge of the
invisible world governed by quantum physics,
then any who have challenged them.
BUT THIS HAPPENED SO MANY YEARS AGO
Yes it's true, both of these events happened some years ago.
Raymond Lodge who had died in the first world war appeared
to his father Oliver Lodge, and Katie King who had been dead
and buried appeared to Sir William Crookes.
---
SO HOW COME IT DOESN'T HAPPEN TODAY
The truth is that appearances do take place, but no
one wants to publicly speak of it because of the religious
systems that exist, and the media ridicule
that goes with anything like this.
That's what happened to Crookes and Lodge
WOULD SUCH BRILLIANT SCIENTISTS
TAKE PART IN A HOAX?
---
COULD THEY BE
FOOLED BY SOMEONE ELSE ?
Can you imagine people with their credentials in
physics, and science taking part in such a hoax?
Would they place their careers, and everything they
had accomplished in life, in jeopardy for a silly hoax ?
Even if you have a difficult time believing in these
manifestations of the dead, you should have an even more
difficult time believing that people of this stature would
take part in a hoax for no other reason then sensationalism .
---
THE STATEMENT OF SIR. OLIVER LODGE

google image
"My testimony, and that of others, to the reality of a spiritual
world is based upon direct experience of fact, and not upon theory.
Test the facts whatever way you choose, they can only be
accounted for by the interaction of intelligences other than our own.
Intelligences there appear to be of every grade, some of
them possessing powers unknown to us.".
---
WHO IS IT THAT EXPERIENCES DEATH ?
Let us consider the person who dies.
Not the physical body that dies, but the photon
that operates the physical body.
The mind, not the brain.
The thoughts, the personality, the photon.
THE PHOTON CANNOT DIE
YOU ARE A PHOTON
INSIDE OF A BODY
People are totally ignorant about the existence of the photon
because they have been raised and trained by religion.
Religion knows no difference between the mind, and the brain.
---
WHERE IS THE RELIGIOUS PROOF
THAT WE BELIEVE WITHOUT QUESTION ?
Religions explanation is that after the death of the body,
the person, if he followed their rules, goes to a place
called heaven and lives with God.
HOW WOULD THIS HAPPEN SCIENTIFICALLY?
But they give absolutely no scientific explanation
as to how this might happen.
---
GOD CREATED THE UNIVERSE
ACCORDING TO SCIENCE
NOT FAITH , NOT RELIGION
The creation of God we know as the universe,
and earth, is based totally on science.
The physical is governed by the sub atomic, or non physical.
In other words there is an explanation for everything
once one understands the sub atomic realm.
RELIGION DOES NOT ALLOW ONE TO UNDERSTAND
Unfortunately one cannot understand if he/she is
raised under religions superstition .
---
YEAH, BUT THAT WAS THEN,
PEOPLE WERE MORE GULLIBLE
THIS IS NOW
Let's look at then and now .
Sir William Crookes, and Sir Oliver Lodge, said that
they had both had experiences with people now
living on what we call the other side.
WILL SCIENCE OF TODAY SUPPORT THE FINDINGS
OF SIR WILLIAM CROOKES AND SIR OLIVER LODGE ?
FINDINGS THAT WERE MADE LONG AGO?
Can we come up with any scientific evidence from
today, that will support both Crookes, and Lodge.
---
QUANTUM ENTANGLEMENT
This takes the question from the 1900's of life beyond
here, and brings it into the realm of science today.
There is a phenomena which is fact called
quantum entanglement.
You cannot explain life after death, without understanding
things such as quantum entanglement .
There is no way to discuss it other then looking
at proven realities .
---
QUANTUM ENTANGLEMENT IS THIS
It is possible to prepare two particles.
Let's call the two particles P and Q.
SEPARATE P AND Q TO OPPOSITE ENDS
OF THE UNIVERSE
Let's separate P and Q, and send them as
far apart as we like.
They're still both in the indeterminate state.
MEASURE P
Now let's measure P, and say we discover
it's in state 0.
Q IMMEDIATELY CHANGES
Instantaneously, this means that particle Q, which may
be light-years away on the other side of the universe,
instantly assumes the opposite state –
it's now definitely spinning as a 1.
BY TOUCHING P ON EARTH
WE INSTANTLY CHANGED Q ON MARS OR WHEREVER
INSTANTLY CHANGED
THAT IS ENTANGLEMENT
EVERYTHING IS CONNECTED
Entanglement has been known theoretically for decades,
but it's only recently been proven by experiment.
---
CAL TECH PHYSICIST JEFF KIMBLE SAYS
"Entanglement means if you tickle one the other one laughs",
says Caltech physicist Jeff Kimble, one of the researchers
to first demonstrate entanglement in the lab.
IF YOU TICKLE ONE , THE OTHER ONE LAUGHS
AND REMEMBER, EVEN IF THEY ARE TRILLIONS
OF MILES OR LIGHT YEARS APART
WHEN THIS ONE SLEEPS DOES THAT ONE AWAKE
IS THAT WHAT A DREAM IS ?
So then think about this.
If you tickle one and the other one laughs,
what If you put one to sleep, does that wake
the other one up?
So what you are experiencing in a dream, is a reality
taking place on the other side of the universe.
---
OUR FIRST WITNESS
PROFESSOR DAVID DEUTSCH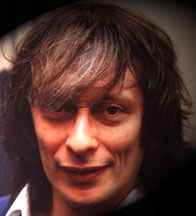 google image
HIS CREDENTIALS
Born in Haifa, Israel, David Deutsch was educated at
Cambridge and Oxford universities.
After several years at the University of Texas at Austin,
he returned to Oxford, where he now lives and works.
He is a member of the Centre for Quantum Computation at the
Clarendon Laboratory, Oxford University.
PROFESSOR DEUTSCH IS AN AUTHORITY
ON PARALLEL UNIVERSES
David Deutsch's research in quantum physics has been
influential and highly acclaimed.
His papers on quantum computation laid the foundations for that field,
breaking new ground in the theory of computation as well
as physics, and have triggered an explosion of research
efforts worldwide.
His work has revealed the importance of
quantum effects in the physics of time travel,
and he is an authority on the theory of parallel universes.
If you really want to get a grasp on the reality of life after death,
and making contact with those on the other side then you
have to listen carefully to what he says.
LOOK AT WHAT HE SAYS ABOUT YOUR TWIN !!!!!!!!!
Our "twins" in parallel universes are just as real as we are,
says David Deutsch.
The notion that our world is somehow more real is derived not
from experience (since each "world" seems equally real to its inhabitants),
nor from quantum mechanics (in an absolute sense there are no
splits at all, and no moment when your unseen counterparts
can no longer affect you
Now this man is not crazy.
HE OPENS A CURTAIN ON A WORLD
PREVIOUSLY UNKNOWN TO US
He is not radical, he's a physicist and a quantum physicist,
which opens the curtain on an existence that none of us
could even conceive exists, but one which certainly can
clarify Biblical references, and our own obsession with
spirits and angels etc.
Our twins in parallel universes.
---
YOU AND I EXIST IN NUMEROUS PLACES
Our existence not only in this physical reality but in
another physical reality as well.
THERE ARE OTHER VERSIONS OF YOU
AND YOUR LOVED ONES TOO
LOOK WHAT ELSE DAVID DEUTSCH SAYS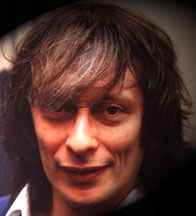 To the extent that your decisions depend on random events,
there are indeed other, equally real, versions of you in other universes,
who chose differently and are now enduring the consequences
Photons, atoms, and quantum computations have invisible,
differently behaving counterparts, but you still cling to the belief
that you exist in only one copy.
I don't think this makes sense, because you are made of atoms,
and if they have invisible counterparts, so must you.
DOES YOUR PASTOR KNOW ABOUT THIS ?
I DON'T THINK SO
DAVID DEUTSCH AGAIN
What quantum mechanics describes is not a single universe
but something that "is constantly branching into different 'worlds,'
in one of which I am speaking to you , in another of which
I am speaking to someone else."
---
WELCOME TO THE NEW WORLD
YOUR DECEASED FRIENDS AND
RELATIVES ARE ALREADY THERE
So here we enter the existence of a world order
that is far and beyond our fantasy to conceive.
Our vibrations, our thoughts, our impulses, our electricity
constantly branching into different worlds in which we
operate as real as we are operating here.
YOU'RE DOING SOMETHING ELSE
SOMEWHERE ELSE
You are now at this very moment, doing something
somewhere else which is not related to what you are
doing here.
You will understand what I am talking about when you go
to bed tonight, and become the other you in that parallel place.
IN THE MORNING WHEN YOU WAKE UP
THINK ABOUT THIS
AND THINK ABOUT ALL THOSE THINGS YOU WERE
DOING SOMEWHERE WHEN YOU THOUGHT
YOU WERE ASLEEP HERE
William Crookes and Oliver Lodge were trying to tell
us the same thing though not with the knowledge
of quantum physics.
---
KATIE AND RAYMOND DID NOT
COME BACK FROM THE DEAD
THEY NEVER DIED,
JUST THEIR BODIES DIED
THEY WERE ALIVE IN PARALLEL PLACES
Katie King and Raymond Lodge were not dead people.
They were alive people in a parallel universe.
A SEANCE IS FOR CONTACTING LIVE PEOPLE
THAT LIVE ELSEWHERE
WHAT'S WRONG WITH THAT ?
A medium in a séance is really not trying to make
contact with the dead but rather with the living
in a parallel universe.
It's like trying to pull in a distant television signal.
---
WOULD I GO TO A SEANCE ?
With what I know now and given the fact that
Sir William Crookes and Sir Oliver Lodge went ,
yes, I would .
FIRST LET'S ALL FORGET OUR RELIGIOUS TEACHING
Before you can conceive of joining with me at the séance,
you must totally trash the teachings you have received from
the superstitious religious ones, and begin to understand the
true nature of reality, and yourself, as provided to us by
men and women of science.
---
PROFESSOR PAUL STEINHARDT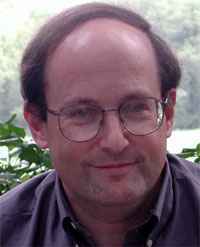 google image
OUR NEXT WITNESS
Paul Steinhardt is the Albert Einstein Professor in Science,
and on the faculty of both the Departments of Physics and
Astrophysical Sciences at Princeton University.
THIS IS WHAT PROFESSOR STEINHARDT SAYS
Everything you're about to read here seems impossible
and insane, beyond science fiction.
Yet it's all true.
These other universes contain space, time and
strange forms of exotic matter.
Some of them may even contain you, in a slightly different form.
WHAT'S REAL IS STRANGER THEN SCIENCE FICTION
Professor Steinhardt continues:
For years parallel universes were a staple of the Twilight Zone.
Science fiction writers loved to speculate on the possible other
universes which might exist.
In one, they said, Elvis Presley might still be alive or in another
the British Empire might still be going strong.
Serious scientists dismissed all this speculation as absurd.
But now it seems the speculation wasn't absurd enough.
Parallel universes really do exist and they are much stranger
than even the science fiction writers dared to imagine.
---
ARE ONLY THE PASTORS RIGHT ?
So ask yourself.
William Crookes, Oliver Lodge, David Deutsch, Paul Steinhardt.
All physicists. All with outstanding credentials in science.
Are all of them wrong, and the priests and pastors right ?
There is life and reality closer to us then one inch, and it is
much stranger then anything you could ever read
about in science fiction.
---
RELIGIONS DEVILS AND DEMONS
THAT'S WHAT'S STRANGE
What makes the contact that Lodge and Crookes
spoke about so strange ?
RELIGION MADE DEVILS AND DEMONS
OUT OF QUANTUM PARTICLES
IN THE SUB ATOMIC REALM
What makes it strange is the fact that our brains have been
washed for thousands of years by religious fanatics, who
knew nothing of the sub atomic, and instead made bizarre
stories of devils, and demons, out of particles and waves in the ether.
In the invisible realm of reality.
---
WHAT IF YOU WERE IN
THE PARALLEL UNIVERSE
AND A PHYSICIST WAS TELLING
YOU ABOUT THIS UNIVERSE ?
Consider your life in a parallel universe other then earth.
In other words you are in a parallel universe other then this one
And you are being instructed by a physicist, and he begins
talking to you about a you who lives in a parallel universe.
Remember now this is all taking place in another universe.
You are being taught by our next witness .
---
PROFESSOR MAX TEGMARK

google image
OF THE MASSACHUSETTS
INSTITUTE OF TECHNOLOGY
HIS COMMENT
A person who is not you but lives on a planet called earth
with misty mountains, fertile fields , and sprawling cities
in a solar system with 8 other planets.
The life of that person is identical to yours in every respect.
Pretend that Max Tegmark is talking to you in another universe,
and he is talking about another person in a parallel universe
who is identical to you,
The other person is not you but is identical to you in every respect.
In other words there are two or more of you.
---
THE OTHER YOU IS THE YOU
YOU ARE WHEN YOU DREAM
That is the person you experience when you dream.
That other person is not you, but becomes you when
your body shuts don here, either in death or in sleep.
WHEN YOU SLEEP HERE YOU ARE AWAKE THERE
So when your body sleeps here, you then are involved there.
You call it a dream but it is a parallel reality.
---
WHEN YOUR BODY DIES HERE
YOU WAKE UP THERE
When your body dies here, you then are there.
Do you see how with the leading of these physicists,
this approach makes perfect sense to the question of
life after death?
YOUR LOVED ONES ARE VERY MUCH ALIVE
AND WOULD LOVE TO HEAR FROM YOU
I am talking about making contact with people who really
really do exist and exist less then an inch away from us.
On a different frequency for sure, but none the less they exist.
They are there, and it seems reasonable that they can cross
that frequency to appear with us or talk with us.
I have not found anything on a scientific basis that says
that this cannot happen.
---
PROFESSOR MAX TEGMARK

There are infinitely many other inhabited planets, including
not just one but in-finitely many that have people with the
same appearance, name and memories as you, who play
out every possible permutation of your life choices.
DEJA VU ?
Wouldn't that seem to explain those feelings that we get
that we have been here before or we feel we have met
someone before etc.
DEVILS, DEMONS, BALONEY
All of the scary stuff about the world of the dead, and
demons, and spirits etc, is just so much baloney.
This is a very natural, though strange world of parallel universes,
where there are many more then one of us taking part in
day to day experiences elsewhere.
TURN THIS ONE OFF
AND IT TURNS THE OTHER ONE ON
And as soon as this body, which holds us electrically,
shuts down , we are in one of the other bodies and going
on with things as normal.
We experience the other body in the parallel universe
every night when we go to sleep, and think we dream.
---
WHAT ARE WE REALLY DOING OVER THERE ?
WOULD WE DO OPPOSITES IN THE PARALLEL PLACE?
Would one of us be an ax murderer since we are so nice here.
Would one of us that tries to hit the brake and not hit the
animal in the road deliberately run over it in the other universe ?
It is very interesting stuff, and we will get into it, but
here we need to focus on the matter of death, and life after death.
---
ONLY MATTER DIES
SPIRIT, SOUL, PHOTON, ELECTRO PERSONS
CANNOT DIE
As we have learned death is only for matter.
Only material things can die.
Only material things can rot or decompose.
But we are not material things, we are photon
things that use material things to function in a
material existence.
---
YOU CAN'T SEE CHANNEL 7
IF YOU WON'T TURN THE DIAL
FROM CHANNEL 2
When William Crookes, and Oliver Lodge, had people
who had died appear, or communicate with them,
they were getting on the proper frequency,
where these people/photons continue in the parallel universe.
THEY DIDN'T COME BACK FROM THE DEAD
BECAUSE THEY NEVER DIED
They are not dead, they have never died because
they are not material things.
---
A SEANCE IS TO CONTACT THE LIVING
NOT THE DEAD
If we go into a séance, we are not trying to communicate
with the dead because no one is dead.
Only matter dies .
Thus we are simply trying to communicate with the
photon person, in the same way that we might try to
change the dial on a radio to get a clear station.
RELAX SKEPTICS
WE ARE NOT TALKING ABOUT DEAD PEOPLE
Of course there are skeptics, but they will always base
their skepticism on trying to contact the dead.
I stop there.
I am skeptical about that as well, because nobody is dead.
If nobody is dead it is impossible to contact the dead.
I am talking about people who have lost their physical
earth bodies, but are in their other bodies in parallel universes.
---
EVEN RELIGIOUS PEOPLE HAVE TO ADMIT
THERE IS NO DOCTRINAL PROBLEM
WITH CONTACTING THE LIVING
So lets set this straight.
I am not talking about contacting the dead.
I am talking about contacting the living, who exist
quite physically in a parallel universe, and there is no
Biblical, Religious, or any other kind of rule or statement,
against that.
---
SO LET'S STOP THE NONSENSE
AND GET IN TOUCH WITH OUR LIVE
RELATIVES AND FRIENDS
WHO HAVE MOVED TO
THAT OTHER UNIVERSE
We are not trying to get in touch with spirits.
We will try and communicate with real live
physical people, who live electrically in bodies,
in various parallel existences, where they can
now be found after their earth body shut down.
Not spirits, real live people.
People we know, love, and will reconnect with.
A WHOLE NEW APPROACH
This approach changes everything doesn't it ?
---
KEEP DIALING UNTIL YOU GET
THE RIGHT FREQUENCY
A person who has simply changed frequency from our
frequency to another, is someone we know, and someone
we love, and our effort then is to touch that frequency and
resume a relationship.
Not with a dead person, but with a live person, whose
earth body had shut down.
It is obvious that that person would have to be placed
in another location or parallel universe, because without a body
it would not be possible to continue the interaction here,
with us who have bodies.
---
NATURE ACCOMODATES THE BODILESS
The person whose body has shut down, cannot move
into someone else's body.
Thus nature provides an accommodation, and that
accommodation is that the person has twins,
or clones, in parallel universes .
So when the body shuts down here, you instantly
continue to live in your parallel universe body,
with no knowledge of your body here.
You might have died yesterday in another universe.
Here you are today and you have no knowledge of that.
You don't even know who showed up at your funeral.
---
DO THE PEOPLE THERE
REMEMBER US HERE ?
The knowledge that that person may have of you here,
is that you may have already died there, and thus you are
in the memory of the person there, who fondly thinks of
you and at times cries about you etc.
That person wonders if you are in heaven, but look
where you really are.
---
DID YOU DIE THERE AND THEN APPEAR HERE ?
You died first there, that person died first here.
So your memory here is of that person who is now there.
That persons memory is of you who died there
but now are here.
But neither of you realize that you are both very
much alive, and thinking of each other.
WE WOULD HAVE ALL BEEN BACK IN TOUCH
IF IT WASN'T FOR RELIGION
If we only had understood this long ago , we would
have been trying to find ways to communicate with
one another, and not been listening to the nonsense
from religion that has tried through fear to keep us apart.
---
A SEANCE IS IN REALITY
A LONG DISTANCE CALL
So if I go to a séance, I am not going to try
and contact the dead because no one is dead.
I am going to try and reconnect to a friend or
loved one who lost his or her body here, and is
now in a parallel universe less then an inch away
from me .
That person may be trying to contact me as well,
because I had lost my body there, and as a result
had to come here, where I had another one.
---
IS IT AGAINST RELIGIOUS BELIEFS
TO CALL SOMEONE WHO
LIVES FAR FAR AWAY ?
I mean if someone living here moves to California,
and I try to get in touch with them using a phone,
there is no problem with that.
Then what is the problem with a person who has
moved to a Parallel Universe, and me trying to make
contact by using the method that would be
appropriate to reach that frequency.
IS THIS REASONABLE OR NOT ?
It is very reasonable, and only considered wacky
because we have been trained to consider
reasonable things as wacky by religion.
---
THE DECEASED ARE
VERY VERY CLOSE TO US
EVEN RIGHT THIS MINUTE
Let me show you just how close the other universe is.
As you know science has told us that it is
about 1/25th of an inch away from us.
But here is an example.
---
SCIENTISTS WHO EXPLORED
THE INVISIBLE
Now it is not just coincidence that people such as
Sir William Crookes, and Sir Oliver Lodge,
who made contact with the other side, were scientists
who explored the world of vacuum, radio signals etc,
at a very early time in the development of these things.
In other words they were familiar with the energy or
power that exists in the invisible realm.
The sub atomic realm.
With that in mind let us consider this.
---
THE VOICE ON THE TAPE RECORDER
Konstantin Raudive, was a Swedish psychology professor,
and Fredrich Juergenson, a Swedish filmmaker.
In the late 1950s, Raudive began to hear words recorded on
blank audio tape, and eventually made more than 100,000 recordings.
Around the same time, Juergenson first captured unexplained
voices while taping bird songs outdoors.
He continued his research for over 25 years.
THESE WERE SERIOUS SCIENTISTS
This was not just a couple of off the wall people trying
to stir something up.
Dr. Raudive had been conducting these experiments
and was joined by Fredrich Juergenson.
Dr. Raudive had written scientific papers about them,
which brought it to the attention of the firm of Belling and Lee .
---
THE RECORDING TAPE WAS PUT
TO THE TEST
There was something on these tapes out of the ordinary
for whatever reason, and a scientific firm in England asked
to be allowed to disprove that there was anything
strange about the voices being heard on the tapes.
This was in 1971
---
A SCIENTIFIC FIRM ATTEMPTS
TO DISPROVE THE
AUTHENTICITY OF THE TAPES
The English company Belling and Lee, LTD., decided
to conduct some experiments with Raudive at their
Radio-Frequency-Screened Laboratory.
WERE THE VOICES JUST SOME KIND
OF ELECTRICAL INTERFERENCE
Some scientists had theorized that perhaps the voices
were coming from ham-radio broadcasts,
and bouncing off the ionosphere.
---
ENGINEER PETER HALE

google image
The supervising engineer, Peter Hale, was a physicist,
and an electronics engineer.
Hale was considered the leading expert on electronic-suppression
in Great Britain, and one of the five leading sound
engineers in the West.
Belling and Lee is used by the British government
to test its most sophisticated defense equipment.
---
STATEMENT OF SUPERVISING ENGINEER
PETER HALE

google image
Peter Hale
What happened baffled the sound engineers.
Again, paranormal voices were recorded on
factory fresh tape.
Hale said: In view of the tests carried out in a
screened laboratory at my firm, I cannot explain
what happened in normal physical terms.
Keep in mind that Peter Hale was Britain's foremost
expert in electro-magnetic screening.
Other science oriented firms and people became
involved in the matter at that time.
---
KEN ATTWOOD
Kenn Attwood, Chief Engineer of Pye Records Ltd. stated:
"I have done everything in my power to break the mystery
of the voices without success; the same applies to other experts.
I suppose we must learn to accept them."
---
TED BONER
Mr. Ted Boner, an electronic expert with Decca and at that
time a well known television (RTE, Ireland) personality:
said the following.

google image
Ted Boner
It would seem to me that it is quite scientifically proved -
or at least the problem of the scientific research to which
this has been subjected - and it seems very very difficult to overcome.
This is no trick and this is no gimmickry, this is something
we have never dreamed of before."
---
WHY WAS THIS REMARKABLE EVENT
NEVER PUBLICIZED ?
Today, nearly thirty years later, these two investigations,
and the above mentioned highly interesting statements
have never been re-examined and are seemingly forgotten.
How could that happen?
PROFIT ENTERED THE PICTURE
Dr. Raudive who had initially discovered this phenomena
published a book. The name of the book was " Breakthrough."
"Breakthrough" was published shortly afterwards,
and the publishers needed as much publicity as possible.
Raudive himself was an honest man but unfortunately
also a convinced and narrow-minded spiritualist, and
throughout the whole book he interpreted every recorded
voice in this manner as being from the world of the dead.
Here the subtitle of his book
"An Amazing Experiment in Electronic Communication with the Dead"
tells more then many words.
Contributory was also Raudive's (and seemingly also a
dominating part of his surroundings) total lack of
understanding of what was the real importance of two investigations:
The first time a scientific acceptable documentation of
the reality of the Voice Phenomenon had been given.
And so the problem developed as even Dr. Raudive
became caught up in the sensationalism of these
being voices from the dead rather then the scientific
documentation that had been achieved of something
that contained voices that could not be explained scientifically.
And that of course is the problem that occurs with
so much religious and new age generated material.
It loses its credibility because those involved
attempt to sensationalize it for their own benefit.
---
SPIRITUALISM IS NOT SCIENCE
SCIENCE HAS CREDIBILITY
And so it came, that all the reviews of Raudive's book
focused solely on the - in reality a both premature and
entirely unproved - spiritualistic aspect and claims such
as "proof of survival" naturally rouse the public curiosity.
This unfavorable tendency was further strengthened
when the press, radio and TV took up the theme and soon
also different sides of the spiritualistic movement and
the church were involved in - at last in my opinion -
a totally unserious discussion.
The interpretation completely overshadowed
the only real problem:
The emergence of human voices in a totally
screened electronic apparatus.
And unfortunately it also quelled any interest
of the scientific establishment in a closer examination
of the two investigations.
For unknown reasons "The Sunday Mirror" never
published the result of the investigations.
Perhaps they had expected some kind of exposure,
perhaps the strongly spiritualistic slant of the whole
affair had contributed to their decision.
---
IT'S AMAZING
SPIRITUALISTS CANNOT
DEAL WITH SCIENCE
The people on the other end of the spectrum,
those who are looking for communication with the other side,
cannot deal with science.
Just as religion cannot deal with science.
EVERYBODY JUST WANTS TO PROVE
THEIR POSITION
They could not deal with the voices being picked
up on a recording device.
It wasn't psychic enough for them.
From the very beginning the parapsychologist's opinion
regarding the voices had been somewhat uncertain and
many had undoubtedly in advance formed a negative
attitude to this highly technical phenomenon -
it simply was not what they understood as "psychic".
---
SOME FOLKS HAVE TO MAKE
SOMETHING SPOOKY
OUT OF SOMETHING VERY NATURAL
You see everyone has to attribute either some religious,
or spiritual, or mystical, meaning to things such as this
without realizing that this is a very normal phenomena.
REAL LIVE VOICES OF PEOPLE
LIVING JUST LIKE US IN
A PARALLEL DIMENSION
The voices may well have been those of living people
in a parallel universe which is located less then an
inch from us in a different frequency.
---
LET IS NOW LOOK AT THE WORK
OF GEORGE MEEK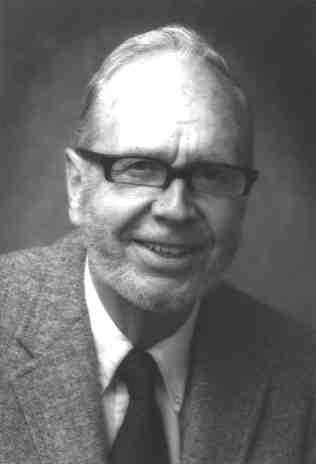 google image
George Meek
This is how George Meek approached the subject.
Now, you know this room is filled with radio signals, right?"
And you know that each signal remains distinct by its frequency.
That's why this radio can tune separately to each signal,"
Well, all the spiritual universes—and there are hundreds of them—
they're all sharing this space with our physical universe,
like radio signals sharing this room."
I chose that particular statement from him because
I have often used that as my own analogy.
---
GEORGE MEEK ALSO PICKED UP VOICES
FROM THAT OTHER UNIVERSE
George Meek also picked up voices from the other
side who identified themselves, and he also received
a television picture from the other side of someone he knew.
WAIT A MINUTE
I DON'T THINK MY PASTOR WILL WANT ME LISTENING TO THIS
This becomes probably very difficult for you.
---
YOU HAVE TO TURN YOUR BACK
ON YOUR TRAINING
You have to turn your back on all of the things you have
learned in your life that tells you that this kind of thing is
evil, or it cannot happen.
You have done a lot of reading here .
IT'S UP TO YOU
You have to decide if the witnesses I have presented
to you are credible or not.
THE SCIENTISTS KNOW
BUT THEY CAN'T DISCUSS IT
JUST LIKE YOU CAN'T
You see science knows the existence of those
on the other side.
Those that we think to be dead.
NO ONE WANTS TO BE RIDICULED
But our culture has so controlled the mind of the people
with totally unscientific superstitious nonsense, that it is
just about impossible to discuss this material free of ridicule.
---
THROW OFF YOUR RELIGIOUS TRAINING
AND GET SERIOUS AND REASONABLE
It has been many years for me to come step by step to this point.
Let me wet your appetite of interest for a moment .
And only if you can totally remove your mantle of
tradition, and beliefs, and what others might think.
---
TRACING STRANGE PHONE CALLS
The comprehensive tracing of phone calls is a service
available in most European countries.
ADOLF HOMES AND THE STRANGE PHONE CALLS
On January 11 1996, independent voice phenomena
experimenter Adolf Homes arranged with the German
phone company Deutsche Telekom to have all his phone
calls monitored and traced for a period of two months.
After being equipped with complete monitoring and Caller ID services,
Mr Homes received four paranormal calls on January 15,
January 30, February 15, and another date unspecified.
The January 15 call occurred at 3:35 p.m.
---
THE VOICE ON THE PHONE SAID THIS
This is Mother. Hello.
The information of friends Senkowski*2 and Delavre*3
provides protection for your phone contacts.
The results of this telephone control will give assurance
to your friends.
Mother is going to contact you several times on your phone.
As you know, my thoughts are sent in different speech patterns.
The vibrational ties with your equipment make our
contacts possible.
We greet you all in love.
Mr Homes had received these calls and then received
the notice from his phone company.
---
Deutsche Telekom
Refer to: Order of 1995 December 13
File #: PKV 1-5 Thomas Binz

Concerning: Determination of incoming calls to
Telephone terminal 065087511
Dear Mr Homes,
We have concluded the requested monitoring of your
telephone line during the period from 1996 January 11 to March 11.
During that period, no calls were made to you.
A charge of DM 127.00 will be included in your next
Telekom bill for this service.
With the best of greetings, Thomas Binz.
---
A COMPUTER MESSAGE FROM
A DECEASED FRIEND
KLAUS SCHREIBER
Dr. Homes also received a message on his computer
from a deceased friend by the name of Klaus Schreiber.
It Read
KLAUS SCHREIBER TO ALL FRIENDS.
I CAN NOW CONTACT HOMES.
WE ARE ALL TOGETHER AGAIN.
ROBERT DRIVES A MOTORCYCLE AGAIN AT A SPEED
THAT IS UNIMAGINABLE TO YOU.
YOUR WORLD IS SAD. THERE IS NO PURPOSE IN MISERY,
GRIEF, FEAR, PAIN, DEATH . . .
CONTACT KLAUS.
RADIANCE CONNECTS EVERYTHING.
THE AIR IS PURE. I ALWAYS HAD PROBLEMS ON EARTH.
DO NOT ASK ME WHY THIS IS SO. WE DO NOT KNOW THE ANSWERS.
EVEN A VOID EXISTS,
FOR THE CONCEPT HAS A FORM.
DEAR FRIENDS, GOING TO COME THROUGH RADIO.
TOO BAD, MANY OF YOU WILL NOT BELIEVE IT.
SO LONG, KLAUS SCHREIBER IS GREETING
HIS CIRCLE OF FRIENDS.
Klaus Schreiber had died of asthma.
His brother Robert was a motorcycle enthusiast.
This is supposed to be a communication that
came from this deceased person to Mr Homes.
---
NO ONE IS ASKING YOU TO BELIEVE
JUST BE WILLING TO LISTEN
WITH AN OPEN MIND
I am not asking you to believe this.
But what I need from you is a willingness to
listen with an open mind, and drop all of the
obstructive teachings that have been given
to you over the years.
There is much more to see and learn and
when the time is ready we will all contact.
---
HOW DO YOU MAKE CONTACT WITH THOSE
IN THE PARALLEL UNIVERSE
The question then is how can you speak to the invisible ones.
How can you hear the instructions of those who
though not visible, are closer to you then your breath,
and who will communicate with you if you are open to receive.
YOU HAVE TO CHANGE FREQUENCIES
You cannot see what is going on on channel 7
if you refuse to turn you dial off of channel 2.
---
WE HAVE SCIENTIFIC PROOF
FROM PHYSICISTS AROUND
THE WORLD
The scientists have told us of the existence of
parallel universes where clones of each of us exist.
In other words scientists have told us that indeed we are alive,
and active in other parallel universes.
When you go to sleep,
it is only your body that sleeps, while you take part in a
real live event in a parallel universe, until your body ends
the sleep cycle, and reattaches you as your brain
reattaches to your body.
---
Fred Alan Wolfe, PHD
Fred Alan Wolfe who is one of the more eminent
physicists in the world made this statement of sleep
and our visitations to another universe.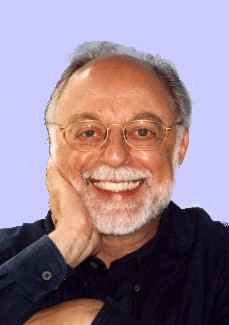 google image
Fred Alan Wolfe, PHD
At the annual meeting of the Association for the study of
dreams held in Washington DC, physicist Fred Alan Wolf delivered
a talk in which he asserted that the holographic model
explains lucid dreams.
Wolf believes such dreams are actually visits to parallel realities
and the holographic model will ultimately allow us to develop
a physics of consciousness which will enable us to begin
to explore more fully these other dimensional levels of existence
Every night when your body sleeps, you end your existence
in this universe and instantly continue your existence in another universe.
So that this may occur with no involvement of your physical
body in this universe, your body and brain separate at sleep time.
---
WHEN YOU SLEEP
YOUR BODY DISCONNECTS FROM YOUR BRAIN
During REM sleep -- the period when rapid eye movement
takes place -- the body essentially turns itself off and
disconnects from the brain.
This is a safety measure, so that people do not physically
act out their dreams, and it means that people are effectively
paralyzed during part of their sleep.
Even automatic reflexes, like kicking when the knee is tapped,
do not work during REM sleep.
---
ANOTHER WITNESS
RONALD PEARSON Bsc.

google image
Ronald Pearson http://pearsonianspace.com/
University lecturer in mechanical engineering,
specialising in thermodynamics and fluid mechanics.

Switched to physics and cosmology after retirement
and was to produce his theory of an all-pervading,
intelligence background medium, which he terms the "i-ther".
It was through his study of cosmology and physics that
Pearson came to accept survival and psychic phenomena,
not vise-versa.
His work has been published in scientific,
peer-reviewed journals in America and Russia.
---
RONALD PEARSON

google image
Ronald Pearson http://pearsonianspace.com/
PRODUCED
THE MATHEMATICAL THEORY
TO PROVE LIFE AFTER DEATH
THAT OTHERS COULD NOT
His work is inspired by the 19th century scientist
Sir William Crookes.
Through his experiments Crookes produced photographs
purporting to show a 'dead person' physically
materializing in his laboratory.
MATHEMATICS LACKING


But his experiments lacked a mathematical theory to back
up his findings, so his breakthrough went forgotten -
and that was where Pearson picks up his work.


By using the latest findings of Quantum physics to re-examine
Einstein's long established theory of relativity,
Pearson says he has found the mathematical solution to
explain the existence of the 'ether'.
There is ether which has been used as an anesthetic.
I am not sure if it is still used.
But there is another definition of ether and this is
what Ronald Pearson is discussing.
This Ronald Pearson has claimed to be able to
prove using quantum physics and mathematics.
Let us look at the definition of ether as it applies to this.
---

google image
Ronald Pearson http://pearsonianspace.com/
Used most often to translate akasha.
Most subtle of the five elements (earth, air, water, fire and ether)
which make up the physical universe.
Invisible essence which pervades all form and all other elements.
In a broader sense etheric refers to the non-physical spheres
••An intangeable material substance as opposed to a
spiritual substance.
It often refers to an unseen vaporous substance, as well
as the occult counterpart of an atmosphere.
Sometimes called "Spirit"
---

<![if !supportLineBreakNewLine]><![endif]>
MATHEMATICALLY PROVING
THE EXISTENCE
OF THE SPIRIT WORLD
<![if !supportLineBreakNewLine]>
<![endif]>
What Ronald Pearson is saying is that he
has proved the existence of the spirit world.
THE WORLD OF THE DECEASED?
The world where we believe our passed on family
and friends have gone .
---
PEOPLE CONTINUE TO RIDICULE
BECAUSE OF RELIGION
So of course this claim from him as a scientist draws
almost as much criticism from the present culture,
as did the 19th century criticism of Sir William Crookes.
Ronald Pearson had to go to Russia to get his works
published and accepted because he was refused in
England just like William Crookes.
Wherever religion is strong, reason and science are
relegated to the back, for fear it will dare expose the
religious for what they truly are.
Ronald Pearson lays out his position and findings,
and I might add, has been since joined by two other scientists,
Michael Roll and Cambridge University Physicist
Professor Peter Wadhams.
---
THE LETTER TO THE BBC
FROM RONALD PEARSONS
SCIENTIST FRIEND MICHAEL ROLL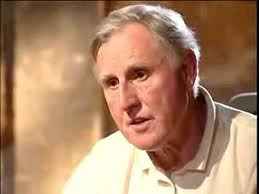 google image
Michael Roll http://www.cfpf.org.uk/
Michael Roll wrote a letter to BBC producer Gavin Bevis
which I would like to share with you as it makes clear
the impact of Ronald Pearsons discovery of
what we call the spirit world.
Gavin, many thanks for this e-mail.
I can understand what you mean
about coming in cold.
This is what happens when uncomfortable
discoveries in physics have been deliberately
blocked for over 100 years.
They come as a shock to everybody.


It's very simple, the people have only
been allowed access to just two philosophies:
1 When you are dead, you're dead.
This is orthodox scientific
teaching across every discipline, including
psychology and philosophy.
They have all started from the base that the mind and the
brain are the same.
Scientific teaching did away with the ether
(the "spirit" world) in 1905 when Einstein published his
Theory of Relativity.
A scientific disaster that set us back 100 years.
2 The religious idea of resting in peace in the
ground waiting for a Judgement Day.
The priests have a monopoly on the vast and
lucrative life after death industry.
All the time orthodox scientists give no hope of survival
this keeps the priests in power and makes them
the only alternative.
He then goes on to explain Pearsons approach to the
question of life after death and what he has found.
We are putting forward the secular case that we all
possess a soul and are immediately reunited with
our loved ones who have gone before us - a separate
mind and brain.
Our case starts with the experimental
proof - repeatable experiments under
laboratory conditions carried
out by teams of international scientists.
These experiments are now
backed up by a mathematical theory
showing what our souls are made of
and where the so-called next world is.
---
THIS IS WHERE SIR WILLIAM CROOKES
FELL SHORT
This is where the work of Sir William Crookes
fell short.
He produced a woman who had been dead and
took pictures of her and even took her pulse.
But he was unable to have the benefit of the knowledge
of quantum physics, and thus could not scientifically
prove the existence, which these scientists have
now claimed to have done.
---
MICHAEL ROLL CONTINUES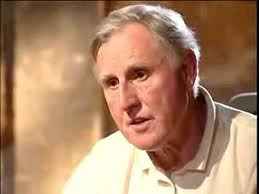 google image
Michael Roll http://www.cfpf.org.uk/
Ronald Pearson has always started from the base
that the subject of survival after death is a branch of physics
that we are dealing with natural and normal forces in the universe.
His only aim is to just present
the non religious case for survival so that people can accept it or
reject it as the case may be.
He is reading history and translates
the exciting scientific discoveries into layman's language.
Ronald Pearson has discovered the ether ("spirit"
world) and what it's made up of.
This is the reason why Sir William
Crookes did not breakthrough in 1874 when he published the results of
his experiments.

They lacked a mathematical theory to back up such a revolutionary
experiment where a "dead" person physically materialized in his
laboratory.


"Your mathematical theories must always match the experiment, if they
don't then they are wrong." Prof. Richard Feynman, Nobel Laureate
for Physics.


Pearson's papers match this experiment.
Einstein's Theory of
Relativity doesn't.
---
LIVING AND DYING
IS SIMPLY A BRANCH OF PHYSICS
So here is a scientist, Ronald Pearson saying that ,
this whole business of dying and living is totally natural,
and it is simply a branch of physics, that can be
proved without a doubt.
WHAT HAPPENS HAS TO HAPPEN
BECAUSE OF NATURAL SCIENCE
What we really are can be proved, and where we go
after this physical experience can be proved.
No big religious deal at all.
Its just like today and tomorrow.
It's a sure thing.
---
MICHAEL ROLL CONCLUDES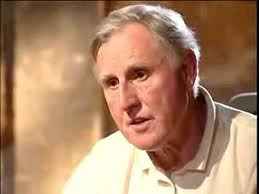 google image
Michael Roll http://www.cfpf.org.uk/
A major paradigm, accepted across all established scientific
disciplines, states that mind and consciousness result
from brain function alone.
They are considered to be abstract constructs caused
by interaction of the neurons that comprise the brain.
This means that mind must vanish at the instant of brain death,
a conclusion at variance with all religious belief and indeed
contradicted by available evidence.
This evidence has been building for over a century and is now
so firm as to effectively constitute convincing proof of survival
Consequently a resolution to the conflict is presented which
in no way threatens any scientific discipline.
The theory was first published by the author(1&2) in the
proceedings of two Russian scientific conferences of 1991
and 1993 and in the scientific journal "Frontier Perspectives"(3) in 1997.
The hope is that, with the threat removed and a paradox-free
theory provided, scientists will cease their efforts to discredit
the available evidence of the survival of consciousness following bodily death.
The mathematically based theory involved, however, shows
that a background mind needed to pre-exist the creation of matter.
READ THAT LINE AGAIN
THERE HAD TO BE A MIND BEFORE THERE WAS MATTER
Indeed, the way this mind could have evolved and the mechanics
of its construction appear, together with the way matter could have
been formed by it as a deliberate creative act.
---
HE IS SAYING, THAT WHEN
THE MATTER WHICH
THE MIND CREATED ENDS.
THE MIND CANNOT AND DOES NOT.
THE BRAIN IS NOT EVERYTHING
IT SIMPLY DOES WHAT IT IS TOLD TO DO
So there is the first problem to attack basically.
The conclusion reached by so many people that the brain
is everything, and that the brain is the same as the mind.
So that when a person is brain dead they are dead.
THE BRAIN AND MIND ARE SEPARATE
THE BRAIN BEING PHYSICAL
THE MIND BEING NON PHYSICAL
THUS THE NON PHYSICAL CANNOT DIE
SINCE IT WAS THE OPERATOR OF THE PHYSICAL BRAIN
THE DRIVER DOES NOT GO TO THE JUNKYARD WITH THE CAR
But of course if the brain and mind are separate, then
when the brain is dead the person is not dead,
because that same mind is alive.
If the mind answers to a quantum law, and the brain
does not, then we have a total difference in existence.
---
WHY WE HAVE HAD TO MOURN
THE LOSS OF LOVED ONES
INSTEAD OF RECONNECTING
WITH THEM ?
So you see why we have not been reunited
with our deceased loved ones.
You see why we know so little about the parallel universe,
so close to us, and why we have not been able to have contact.
WE HAVE SACRIFICED SCIENCE
FOR SUPERSTITION
It is because of the power of superstitious religion which
dreads the discovery of the next universe, and contact
with those who have passed over, because it totally
destroys everything they have been preaching for 2000 years.
THEIR BIZARRE THEORIES ARE PROTECTED
And they are protected by government because their
beliefs are so bizarre that they cause no problem or
raise no issues that threaten the status quo.
Basically this is a common sense approach, that is
not even contrary to religion, in stating that there
must be a form of intelligence to create, and that
creation would actually have to be involved in
the creation and evolution of the brain.
In other words the brain and mind are separate.
---
MATTER AND NON MATTER
The brain being matter and the mind
being non matter.
The mind as non matter is us.
THE PHOTON NON MATTER
EMBEDS IN THE BODY MATTER
AND RESULTS IN A HUMAN BEING
When we join our non matter selves to a matter
created body and brain, we have what is commonly
referred to as a human being.
The question that we all seek however is what
happens to the two at the time of physical death of the body.
We know what happens to the brain.
But what happens to the mind?
---
WHICH CAME FIRST
THE MATTER OR THE SOUL ?

google image
Ronald Pearson http://pearsonianspace.com/
Pearson reaches a point that I believe is reasonable
and science based when he says :
The extraordinary situation is that, despite the clear
acceptance of the role of consciousness in creating reality,
all mainstream scientists still insist that consciousness is
nothing more than brain function and that brains are made out of matter.
The obvious paradox, which never seems to be mentioned
by theorists, is that matter could not, in consequence,
really exist prior to any consciousness.
For consciousness had to design the brain.
We can boil that logic down when we consider that a
computer must be constructed by someone who has intelligence.
If that computer is made of plastic and metal and wires,
or if that computer is bodily and made of flesh,
it's all matter and matter can make nothing.
---
MATTER MUST BE MADE BY SOMEONE
AND THAT SOMEONE IS THE PHOTON MIND
I GUESS YOU HAVE TO CALL IT
INTELLIGENT DESIGN

An intelligence had to make it.
It is matter and matter cannot make itself.
So there has to be a mind involved.
That mind then must be separate from the brain,
which itself is matter, as is a hand, or a foot.
---
THE INTRODUCTION OF LOGIC AND REASON
CANNOT CO EXIST WITH RELIGION
If we bring what is basically a complicated set of
events together we must introduce logic and
reason and ourselves.
This is where we start getting down to the reality
of our existence within and without of the physical body.
This is what Ronald Pearson says.

google image
Ronald Pearson http://pearsonianspace.com/

At some point consciousness developed a creative urge
and built an interpenetrating system of universes of matter.
These were required for providing a set of meaningful
habitats for minds.
READ THAT LAST LINE AGAIN
THE PHOTON MINDS HAD TO HAVE A MATERIAL PLACE TO EMBED
PHOTON MIND THUS CREATED MATTER BRAIN
This theory provides a basic logic.
There had to be the creation of a system of universes
and matter so there could be meaningful places for minds to live.
---
RONALD PEARSON CONTINUES

google image
Ronald Pearson http://pearsonianspace.com/
Each mind would be a fragment of the i-theric consciousness,
separated from the rest by information filter-barriers,
programmed into the i-ther, so that each could only obtain
information via sense organs built of matter.
THE LINE ABOVE: THE MIND OR CONSCIOUSNESS
RESIDES IN THE ETHER.
INFORMATION IN THE PHYSICAL OR MATERIAL REALM
CAN ONLY BE TRANSMITTED TO THE MIND OR PHOTON
VIA AN ORGAN MADE OF MATTER, THE BRAIN.
THAT IS WHY, IN TRYING TO COMMUNICATE WITH THE DECEASED,
WE MUST USE THEIR WAYS, OF PHOTON TO PHOTON
AND NOT BODY TO PHOTON.
THEY CANNOT RECEIVE INFORMATION FROM MATTER.
Again this is simple logic.
You will need eyes to see and ears to hear etc.
And what you receive electronically would have to be
filtered on a separate frequency for you alone so that
you are not constantly picking up the thoughts, ideas etc of others.
READ THAT LINE AGAIN: YOUR FREQUENCY IS NOT MY FREQUENCY.
IF IT WAS WE WOULD BE PICKING UP A LOT OF INTERFERENCE
FROM EACH OTHER AND EVERYONE ELSE.
EACH MIND BRAIN HAS A SEPARATE AND UNIQUE FREQUENCY.
I think it is important as you can see, to leave out the God
references here.
Because if you include the God references you then must
back away and stop offering explanations and proofs of how this is done.
YOU CANNOT USE SCIENCE
IN DISCUSSING GOD
BUT YOU CAN USE SCIENCE IN DISCUSSING
THE NATURE THAT GOD CREATED
I mean how dare you question God and all that stuff.
Now the next point is the first reference to life after death.
---
RONALD PEARSON ON LIFE AFTER DEATH

google image
Ronald Pearson http://pearsonianspace.com/
By such means each mind would be able to compete and cooperate
with other minds in meaningful ways as if they were
totally separate entities.
Then, as a further consequence, matter would appear to be
the totality of existence.
Each mind would be housed in a body built of matter but
deliberately arranged to be non-permanent.
This would force each mind to transfer, at intervals,
to the next parallel universe so that a new set of
experiences could be gained.
READ ABOVE AGAIN, IMPORTANT.
THE PHOTON MIND MUST BE NON PERMANENT.
IT MUST BE ABLE TO TRANSFER TO A
PARALLEL UNIVERSE FOR NEW EXPERIENCE INFORMATION.
---
THIS IS WHAT WE REFER TO AS A DREAM
So there we have the introduction of community,
socialization, love, hate etc.
Interaction based on totally individual thoughts and ideas.
Notice the non permanent nature of the mind being
housed in the body.
The non permanent nature forces the mind to transfer at
intervals to the next parallel universe.
We have sufficient documented information that parallel
universes are proven and so Dr Pearson is certainly within
approved scientific thought when he refers to them.
The set of new experiences he refers to is simply the
eastern philosophy of Karma but it is attached to a non
religious non spiritual reality of science.
---
If You Can Help, Or For DVD's, Flash Drives, Or E Books
Click
Here
TO RETURN TO THE HIDDEN MEANINGS HOME PAGE CLICK HERE
Non Profit Org. Under New Age Christian Village Church AKA Hidden Meanings
INDEX
| | |
| --- | --- |
| Adolf Homes | Adolf Homes |
| Albert Einstein | Albert Einstein |
| BBC | Gavin Bevis |
| Belling and Lee LTD | Belling and Lee LTD |
| Breakthrough | Dr Raudive |
| Cal Tech | Jeff Kimble Physicist |
| Decca RTE Ireland | Ted Boner |
| Deutsche Telekom | |
| Deutsche Telekom | Thomas Bins |
| Fred Alan Wolfe | Fred Alan Wolfe |
| Fredrich Juergenson | Fredrich Juergenson |
| George Meek | George Meek |
| Katie King | Katie King |
| Klaus Schreiber | Klaus Schreiber |
| Konstantin Raudive | Konstantin Raudive |
| Massachusetts Institute Of Technology | Professor Max Tegmark |
| Michael Roll | Michael Roll |
| Oxford University England | Professor David Deutsch |
| Peter Hale | Peter Hale |
| Princeton University | Professor Paul Steinhardt |
| Pye Records | Ken Attwood |
| Raymond Lodge | Raymond Lodge |
| Ronald Pearson | Ronald Pearson |
| Sir Oliver Lodge | Sir Oliver Lodge |
| Sir William Crookes | Sir William Crookes |
| Sunday Mirror | |