TRANSLATE THIS PAGE INTO ANY LANGUAGE
GAYS AND JESUS
EUNUCHS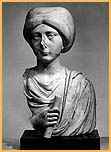 HOMOSEXUALS
BIBLICAL COMMENTS OF JESUS ON HOMOSEXUALS

This page is not meant to condone, or condemn
anything.
I am simply trying to clarify the Biblical issue
of Jesus and homosexuals.


I realize that other writers in the Bible take a different
approach to homosexualit
y.
I AM CONCENTRATING ONLY ON THE JESUS
COMMENTS REGARDING HOMOSEXUALITY
AS RECORDED IN THE BIBLE
---
DOES THE GAY LIFE STYLE OFFEND YOU ?

If you are offended by gays and their life style, that is your business,
and you have every right to express yourself
as you desire within the law.

THE RELIGIOUS POINT OF VIEW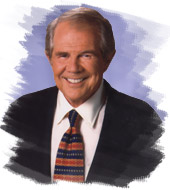 google image

My concern however is with the comments I see from the religious.
They stand on the Bible and declare that the gay life style is sin etc. etc.
THE BIBLE SUGGESTS THAT JESUS HAD NO PROBLEMS WITH GAYS
If you are a follower of Jesus Christ, then you may want to rethink
your position on the subject , because Jesus obviously
had no problem with gays.
---
EUNUCH

WHAT IS A EUNUCH ?
google image

To understand this, you must first consider the nature
of the word Eunuch.
A Eunuch to most people is a castrated male.
But we have to define the word as it was used in the cultures
several thousand years ago.
The word gay did not mean homosexual several
thousand years ago.
The word homosexual was not used several thousand years ago.
Eunuchs were very important in Biblical times and in fact,
many Eunuchs rose to great stature in ancient social structures.
---
FOR OUR STUDY WE WILL CONSIDER
THREE DIFFERENT GROUPS OF PEOPLE
WHO WERE DEFINED AS
EUNUCHS IN BIBLICAL TIMES.
A EUNUCH SPECIFICALLY WAS A MALE WHO
WOULD NOT HAVE SEX WITH A WOMAN

These were the three kinds of Eunuchs as so
defined in Biblical times.
There was the Eunuch who would not have sex for religious purposes,
and entered a monastery.
There was the Eunuch who was castrated to work in harems.
There was the Eunuch who was born with feminine traits,
and had no sexual interest in women.
---
THE EUNUCHS AND ROMAN LAW
The Eunuch who would not have sex because of religion
was not covered under Roman law.
There was no reference to them in the law .
THE LAWS APPLYING TO EUNUCHS ARE FOUND IN ROMAN LAW
AS LEX JULIA ET PAPIA
In ancient Roman Law it is laid out by the Roman jurist Ulpian in a
document known as Lex Julia et Papia, Book 1 (Digest 50.16.128)
"Eunuch is a general designation: the term includes those who are
eunuchs by nature, as well as those who are mutilated.
So the Roman Jurist Ulpian specifically addressed two kinds
of eunuchs in the law.
The mutilated ones, and the natural ones.
---
EUNUCHS BY NATURE AND EUNUCHS MUTILATED
"In stature the jurist Ulpian places the natural eunuchs first. "
UNDER ROMAN LAW THE NATURAL EUNUCH HAD
STATURE OVER THE MUTILATED EUNUCH
But who was the natural eunuch?


The mutilated Eunuch was designated as one diseased,
and the natural Eunuch was designated as one not diseased.
THE LAW
The law (D 28.2.6) says that someone who cannot easily procreate
is nonetheless entitled to institute a posthumous heir, but it gives
no concrete examples of such a man.
In the same context, it states that the
"eunuch" holds this right as well,
while "castrated men" expressly do not.
And so here, the jurist Ulpian refers to the non castrated man as a eunuch,
and refers to the castrated as castrated men.
---
NATURAL EUNUCHS COULD MARRY
AND ADOPT CHILDREN
THE LAW
Whole eunuchs who were freemen, unlike mutilated eunuchs,
were eligible for marriage and for adopting children
(D 23.3.39.1, 28.2.6).
In fact, anatomically whole eunuchs had all the rights and duties
of ordinary men.
Whole Eunuchs means nothing was missing.
They were physically normal.
Anatomically whole means nothing was missing.
They were physically normal.
These were not people who had missing genitalia.
They were physically normal in all ways, (whole),
but they would not have sex with women.
I have had people write me saying Jesus was referring
to those who were born with defective sexual parts.
That was not what a Natural Eunuch was.
They were physically normal in every way.
Even common sense tells us that someone who was
defective sexually still could marry.
Jesus statement was about Eunuchs who did not marry
---
NATURAL EUNUCHS WERE THOSE
WE REFER TO TODAY AS GAYS

Ancient law differentiated between natural Eunuchs,
and mutilated Eunuchs.
Natural Eunuchs were homosexual men of that time,
and had all rights and duties of ordinary men.
---
CLEMENT OF ALEXANDRIA WARNS
AGAINST EUNUCHS

google image

Clement of Alexandria warned Christians against the evils of eunuch
servants being placed in charge of women, because they will act as
pimps for the women, and moreover,
"the true eunuch is not unable, but [merely?] unwilling to have sex."
Clement makes it clear as to who is being referred to here
AS THE TRUE EUNUCH.
Not someone who is unable to have sex with women,
but someone who is not willing to have sex with women.
And Clement calls those not willing to have sex
THE TRUE EUNUCH
It is important to see that this Catholic Saint makes it abundantly
clear that the true eunuch is one who is capable of sexual activity.
In other words, the true eunuch is not a castrated male and is not
one who is physically defective.
The true natural Eunuch is not one who is born without genitals .
That person would not be able to engage in sex with a woman.
This is very important to remember when considering the words of Jesus
which you will find below.
---
JOSEPHUS, AND THE FEMININE SOUL

google image
The following is a very interesting statement from Josephus.
He states that these people have an effeminate soul,
meaning that though they are male, their inner self is female.
But as he says, that inner feminine trait is transfused (moves)
from the inside to the outside.

Josephus, in Jewish Antiquities IV 8,40, indicated that in the case
of some, since "it is evident that their soul has become effeminate,
they have transfused that effeminacy to their body also."
THE FEMININE ASPECT OF THE PERSON IS WITHIN THEM
AND REFLECTED IN THEIR BODILY ACTIONS
The Body is reflecting their inner spirit
---
THE MOST FAMOUS JEWISH HISTORIAN
PLINY THE ELDER
CALLS THEM HALF MALE
google image

Pliny the Elder assigned eunuchs and hermaphrodites to the
"third gender called half-male,"
The definition of hermaphrodite.
One having both male and female sexual characteristics and organs.
Today we would call that person trans sexual.
---
THE QUR'AN


Although the Qur'an never uses the word khasy, it recognizes that
not all persons are male or female and that there are some people who are
aqim, or "ineffectual,"109 and some men who "lack the primary skills of males.
---
SUETONIUS ABOUT THE EMPEROR TITUS
AND HIS EUNUCHS AND CATAMITES

google images
In this piece we read about the concern expressed by Suetonius
who was a Roman historian and wrote much about Roman
history and the emperors.
Suetonius expresses concern about the emperor Titus being involved
with homosexuals and those who practice sex with boys.

Suetonius said of the emperor Titus that "he was suspected of excess;
and likewise of lust because of his crowds of
catamites and eunuchs."91
Titus would certainly not lust after eunuchs if they
were missing genitalia.
Suetonius is clearly speaking of a homosexual desire.
ABOVE: THE CATAMITE WAS A BOY WHO GAVE HIMSELF IN
THE SERVICE OF SEX TO A MAN.
Suetonius expresses his concern about the Emperor Titus having
homosexual sex with eunuchs, and with boys.
---
APULEIUS SAYS, THEY CALL EACH OTHER GIRLS
Apuleius was a writer of prose, and a student of Plato.
Apuleius, tells of a band of "half-men" [semiviri],
1 who call each other "girls" [puellae] and have sex with young men,
both as active and as passive partners.
2 They also act as cultic priests of the Mother Goddess,
a traditional role for eunuchs.
It is quite common today to hear homosexual men refer to each other as "Girl".
Note how Apuleius connects the half men with eunuchs as cultic priests.
There can be no doubt that these ancient statements refer to
homosexuals as eunuchs.
HOMOSEXUALS OF THAT TIME, AS I HAVE SHOWN, WERE REFERRED TO
AS NATURAL EUNUCHS.
PEOPLE WHO WERE BORN THAT WAY
---
WHAT DOES JESUS SAY ABOUT
EUNUCHS IN GENERAL
AND NATURAL EUNUCHS IN PARTICULAR
google image
JESUS WAS TALKING ABOUT WHY SOME MEN DID NOT MARRY
Jesus starts off by telling the people that the only time a man can
divorce his wife is if she is guilty of fornication.
Fornication is when a person has consensual sex with someone
they are not married to.
And Jesus says, that if a man does that, he is guilty of adultery,
and if someone else has sex with that woman, he also is guilty of adultery.
Matthew 19:9. Whosoever shall put away his wife, except it be for fornication,
and shall marry another, commits adultery:
and whoever marries her also commits adultery.
In commenting on this, Jesus disciples say,
" well if that's the case, then its better not to get married.
Matthew 19:10. His disciples say unto him, If the case of the man be so
with his wife, it is not good to marry.
The Discussion Then Changed To Why Some Men Do Not Marry
Jesus then starts talking about reason why some men do not marry.
He realizes that some people will not accept this and he says as much.

Matthew 19:11. But he said unto them, All men cannot receive this saying,
save they to whom it is given.
In talking about reasons why some men do not marry,
Jesus limits the discussion to Eunuchs.

Matthew 19:12. For there are some eunuchs,
which were so born from their mother's womb:
These are the natural Eunuchs, that are referred to today as
Gay, or Homosexual
and there are some eunuchs, which were made eunuchs of men:
There are the castrated or mutilated Eunuchs.
and there be eunuchs, which have made themselves eunuch
for the kingdom of heaven's sake.
There are the men who abstain from sex for religious purposes.
NOTICE THAT THE MEN WHO ABSTAIN FROM SEX FOR RELIGIOUS
PURPOSES ARE PERFECTLY NORMAL, BUT JESUS ALSO REFERS TO
THEM AS EUNUCHS, BECAUSE THE WON'T HAVE SEX WITH WOMEN
He that is able to receive it, let him receive it.
Jesus knew that there would be people who would reject his teaching.
It is amazing to me that the ones who reject it most, are
CHRISTIANS.
As you can see in his statement above,
Jesus also was not getting a 100% response.
Some obviously could not and would not receive the message.
But Jesus said, that's the way it is.
How about you, can you receive it?
ROMAN LAW AT JESUS TIME DESCRIBED NATURAL EUNUCHS
AS WE WOULD GAYS TODAY.
AND JESUS CONFIRMED THAT THEY ARE BORN THAT WAY
---
HERE IS YOUR OPPORTUNITY TO
CHOOSE WHOM TO ACCEPT
THE CHURCH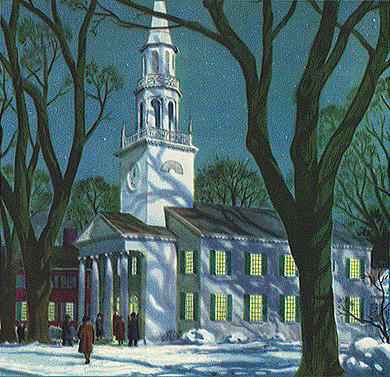 OR JESUS CHRIST
google images
ON THIS SUBJECT, THE CHURCH AND JESUS CHRIST DISAGREE
---
YOU CAN'T BE ANTI GAY AND
A FOLLOWER OF JESUS
BECAUSE HE WAS NOT ANTI GAY
You can be anti Gay if you wish.
That is your right.
However, you cannot be anti gay and claim to be a follower of Jesus Christ.
As you can see.
He did not feel that way.
JESUS CHRIST DID NOT MAKE ONE NEGATIVE COMMENT ABOUTY
GAY PEOPLE OF THAT TIME
CHRISTIANS DISAPPROVE OF THE GAY LIFESTYLE
You certainly have a right to disapprove of the Gay life style.
But if you are concerned about your Christian Salvation through Jesus,
you may wish to rethink this subject.
Remember, Jesus said, "judge not"
---
CHRISTIANS SAY THAT WHAT IS IN THE WOMB
IS A CREATION OF GOD
JESUS SAYS NATURAL EUNUCHS (TODAYS GAYS)
ARE BORN THAT WAY FROM THEIR MOTHERS WOMB

If Jesus says that some are born that way from their mothers womb
and if as the religious say those within the womb are creations of God:
That means that those whom the religious may not approve of,
are creations of God.
IN OTHER WORDS
MAYBE GOD CREATED HOMOSEXUALS TO TEST THE REST OF US.
BECAUSE NOT ONLY DID GOD CREATE GAY'S THAT WAY
BUT WHEN IT CAME TIME TO HAVE THE BIBLE TRANSLATED INTO ENGLISH
HE PICKED KING JAMES 1 WHO WAS GAY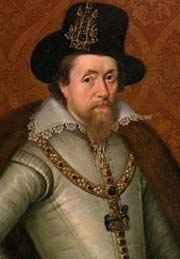 google image
HE COULD HAVE PICKED FROM MILLIONS OF PEOPLE
BUT HE PICKED SOMEONE WHO WAS GAY
---
ONE FINAL POINT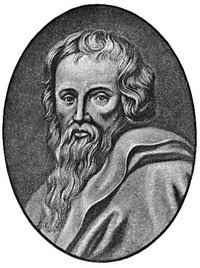 APOSTLE PAUL
Christians write to me and speak of the Apostle Paul who in
the New Testament comes against Gays.
I remind them that Paul was not the Lord.
But then I point out that Paul said it was good for a man not
to touch a woman.
And though he talked against homosexuals, he said that
he could not do what he told others to do and that
there was an evil warring against his body.
So what was he into?
I have my suspicions and I have outlined them here.
Was The Apostle Paul Gay ? CLICK HERE
---
If You Can Help, Or For DVD's, Flash Drives, & E Books Click Here
TO RETURN TO THE HIDDEN MEANINGS HOME PAGE CLICK HERE
Non Profit Org. Under New Age Christian Village Church AKA Hidden Meanings
INDEX
| | |
| --- | --- |
| Apuleius | Apuleius |
| Clement of Alexandria | Clement of Alexandria |
| Emperor Titus | Emperor Titus |
| Google Images | |
| Jewish Aniquities IV8,40 Josephus | Josephus |
| King James Bible | |
| Lex Julia et Papia Ulpian | Ulpian |
| Pat Robertson | Pat Robertson |
| Pliny the Elder | Pliny the Elder |
| Qu'ran | |
| Seutonius | Seutonius |

--