REGAINING OUR MEMORY

TOUCHING THE HEM


We all have lost the memory of who we really are and where
we really came from.
We can raise our consciousness and regain that memory and
once again understand who we are.



HIPPOCAMPUS
The memory organ of the human body is the hippocampus of the brain.
The word hippocampus means sea horse.







A WHITE SEA HORSE

According to
Stedmans medical dictionary it is white in color.
And so our memory is a white sea horse.








PEGASUS


You have all heard of Pegasus.




POSEIDON
Pegasus father was Poseidon the
God of the sea.




Pegasus was white, making Pegasus a white sea
horse.




GODDESS OF MEMORY


Pegasus kicked the fountain of Hippocrene which made the water flow
and made Pegasus sacred to the Goddess of Memory, Mnemosyne and the 9 muses.

So you have in your head, the memory organ that is a white sea
horse, and we have the ancient myth that speaks of a white sea horse
connected with memory.



JESUS ON THE WHITE HORSE
Revelation speaks of Jesus returning on a white horse in the sky.


That white horse is Pegasus. Jesus returns within you as you
enter into meditation and stimulate the hippocampus or white
horse of Revelation.




THE HEM OF THE GARMENT

There is one more thing about hippocampus, that I felt you would find interesting.


In the Bible a woman is suffering from a flow of blood and she
says if I can only touch the hem of his garment I will be healed.
Matthew 9:20



The flow of blood is a symbol of the inner life force.
We all have that problem of losing our inner life force because
of the external material pressures that come upon us.


In Matthew 14:36 it says that as many people touched the hem
of the garment were made whole
If we could only touch the hem of the garment we would be
be made whole


Well. We can.




THE HIPPOCAMPUS THE HEM

Let me read you a description of that hippocampus memory
organ within you, from Stedmans Medical Dictionary.
Stedmans Medical Dictionary defines the hippocampus
of the brain (the place of memory), as the medial margin (HEM),
of the corticalo (OUTER), mantle (GARMENT) of the
cerebral hemisphere.
Stedmans calls the hippocampus the hem of the outer garment.



IN MEDITATION YOU TOUCH THE HEM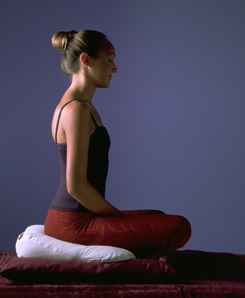 So you enter into meditation and there you touch the Christ mind returning to you
on the white horse, and in addition you resolve the drain of the
inner life force by touching the hem of the garment.




HOW WONDERFUL IS THIS



The beautiful white horse Pegasus is waiting within you to carry
you into the cosmic Christ light, and the hem of the garment is
there too. Closer then your breath.
Just reach in and touch it.
---
If you feel that this site has been rewarding for you
nowisthetimeforand you would like to help
nowisthetimeforme keep it going, please click here Bill
FOR PAY PAL CLICK ON THIS LINK CLICK HERE
FOR NON PAY PAL CLICK HERE