JESUS TAUGHT YOGA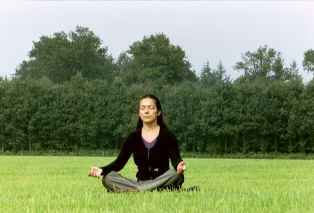 TRUE BORN AGAIN CHRISTIANS

ARE BUDDHISTS

I feel that based on Jesus teachings, the only true

Born Again Christians (as far as organized

groups are concerned) are Buddhists.

BUDDHISTS PRACTICE WHAT JESUS TAUGHT

Enter within yourself, separate from thought,

touch the single eye

WHILE BORN AGAIN CHRISTIANS DO NOT
Buddhists seek within themselves so as to be centered,
and separate from thought, which Jesus taught,
They teach non violence which Jesus taught.
On the other hand Christians do not accept the teaching
of the single eye or separating from thought,
and certainly do not support non violence.
Curious isnít it?
True Christians or disciples of Christ
are actually Buddhists.
---
If You Can Donate, Or For DVD's, Flash Drives, Or E Books Click Here
TO RETURN TO THE HIDDEN MEANINGS HOME PAGE CLICK HERE
Non Profit Org. Under New Age Christian Village Church

AKA Hidden Meanings