JOSEPH AND THE COAT
OF MANY COLORS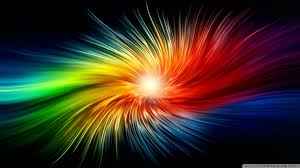 Joseph was a mythical character who portrayed the
child of promise dwelling within each of us.
The coat of this child who is brought forth through meditation,
represents the covering ,or life force
.
The colors represent various aspects of the New Age of promise.
Red-Love,
Scarlet-Energy,
Yellow-Kingship,
Blue-Peace,
Purple-Wisdom
,
etc
.
So the many colored coat represents the life force that covers us
when we give birth to this child
through virgin consciousness
in our meditation.
Joseph also represented light as does Jesus.
Josephs color coat, surely the full color spectrum of the sun
---
I DO NEED YOUR HELP TO KEEP THIS GOING
FOR PAY PAL CLICK ON THIS LINK CLICK HERE
FOR NON PAY PAL CLICK HERE
BILLS VIDEOS ON FLASH DRIVE CLICK HERE
BILLS WRITTEN WORKS E BOOKS CLICK HERE

BILL'S DVD'S

CLICK HERE
TO RETURN TO THE HIDDEN MEANINGS HOME PAGE
Non Profit Org. Under New Age Christian Village Church

AKA Hidden Meanings