TRANSLATE THIS PAGE INTO ANY LANGUAGE
THE NATURE OF ALL THINGS
THE NATURE OF GOD
THE NATURE OF LIFE
THE NATURE OF PRAYER
THE NATURE OF YOU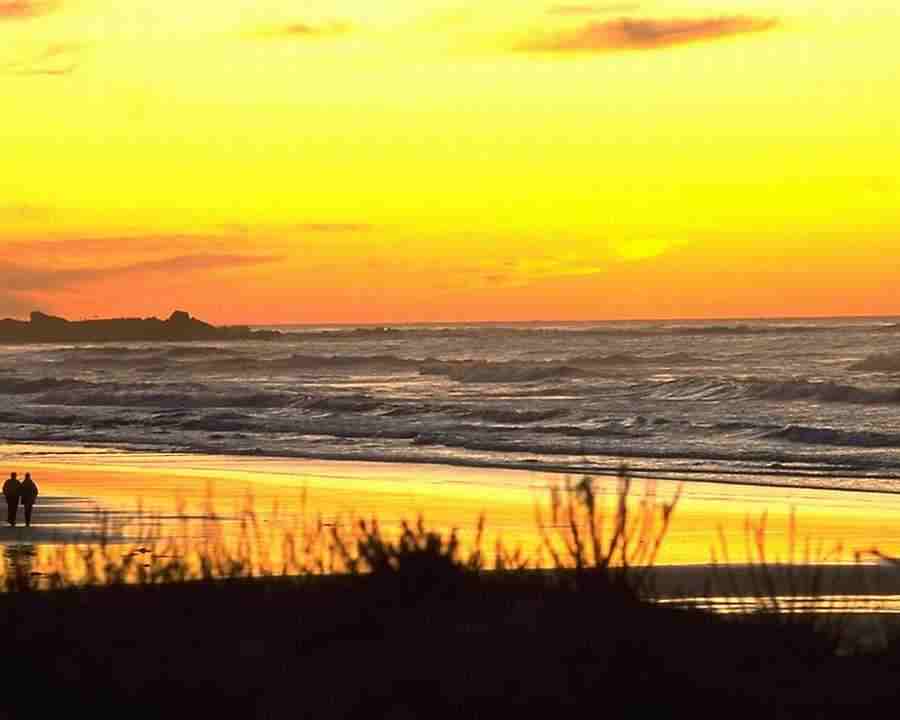 ---
GOD IS NOT HUMAN
Our last message spoke of the possibility of the entity
we call God being involved in some way in the attack
on the World Trade Center.
WHAT IS GOD?
If indeed God is involved , then it would seem to be in our
interests to determine just what God is and how one may
be flowing with the energy of change that may very well
have the stamp of God upon it.
RELIGION HAS US PICTURE GOD AS
A HUMAN FATHER TYPE
The Bible shows us a very serious error provided to
us by religion in trying to teach us that God is a human being,
a father type of human being.
The scripture presents God in a totally different aspect.
One that we must begin to understand if we are to rise
above the insanity of the earth tribes.
---
THE BIBLE SAYS GOD IS
NOT A HUMAN BEING
Numbers 23:19 God is not a man
1 John 1:5 God is light.
Well if God is not a man, not a human being.
Then what is important to that entity is totally
beyond what is important to you and me
in our bodily state.
IF GOD IS LIGHT
HOW DO YOU PRAY TO LIGHT?
YOU CAN COMMUNICATE WITH LIGHT
BY UNDERSTANDING THAT LIGHT IS PHOTON
If God is photon and you are praying, would it not
be more reasonable if you approached God not
from a human standpoint but from a photon standpoint?
YOU'RE TRYING TO CONTACT A PHOTON
NOT A HUMAN BEING
If you are trying to make contact with this entity wouldn't
you have to do it on the basis of making contact with light
as opposed to making contact with a human person?
---
IS RELIGION THE PROBLEM ?
Religion has not taught the way to make contact with photon.
IF YOU DO IT IN MEDITATION VIA THE PINEAL GLAND
RELIGION WILL CONSIDER YOU PART OF A CULT
Therein lies the problem.
So then our mission, if we are to use common sense is
not to approach God by singing God Bless America which
made a lot of money for its composer and makes tons of
money now for those who sing it.
Let us consider approaching God, on Gods terms.
As light or photon.
DOES THE BIBLE AGREE WITH ME OR WITH THEM?
Let us consider getting the Bible to confirm for us
that this is correct before we make any moves at all.
In other words, does the Bible agree with the approach
that I am taking here that God does not answer human prayers
and can only be contacted via the realm of light?
---
WHAT IS SPIRIT ?
Let us consider the word spirit.
Can I give a definition?
INVISIBLE ENERGY
How about, spirit is an invisible energy that exists
within all living things.
Would that be acceptable ?
THE DICTIONARY SAYS
spir·it (sp¹r"¹t) n. 1.a. The vital principle or animating
force
within living beings.
b. Incorporeal consciousness.in·cor·po·re·al (¹n"kôr-pôr"¶-…l, -p½r"-) adj.
1. Lacking material form or substance.
AN INVISIBLE FORCE WITHIN LIVING BEINGS
And so you have an invisible animating force within living beings.
That is spirit.
---
SCIENTIFICALLY, WHAT IS THAT
INVISIBLE ANIMATING FORCE?
Electro magnetism or light.
THUS SPIRIT IS ELECTRO MAGNETISM, PHOTON - LIGHT
That would totally support the Bible that states God is light.
IF GOD IS PHOTON AND WE ARE MADE IN THE
MAGE AND LIKENESS OF GOD
THEN WE ARE PHOTON TOO
So how do we pray?
WE READ WORDS OR RECITE WORDS
And the planes crash anyhow.
The hijackers do not hit all of their targets as they prayed,
and the passengers are not saved as they prayed.
God did not answer anybody, why?
---
WE READ WORDS OR RECITE WORDS
And sick people die
And the bank still takes the house
And the jury says guilty
SO WHAT'S THE SENSE?
Shall we seek the words of Jesus for an answer?
Would that be acceptable?
We have been praying with words and thoughts.
Does God hear words and thoughts?
---
ALL OF OUR PRAYERS AND
THE WORLD IS A MESS
BUT JESUS TOLD US HOW
TO COMMUNICATE WITH
THE SUPREME LIGHT
John4:23 But the hour comes, and now is, when the true worshippers
shall worship the Father in spirit (PHOTON), and in truth:
for the Father seeks such to worship him.
John4:24 God is a Spirit: (PHOTON), and they that worship
him must worship him in spirit (PHOTON), and in truth
Thus according to Jesus the way to communicate with what
we call God, is spirit and we know that spirit is
electro magnetism or light/photon.
---
THE LORDS PRAYER
But you say, what about the Lords prayer, they are words.
Those words are a declaration of the existence of a higher form.
Let's examine the Lords Prayer
Our father who art in heaven
.
There is a guiding and directing energy existing in the universe.
Hallowed be thy name:
This is an intelligence far above the earth mind.
Thy kingdom come thy will be done:
There is a master universal cosmic plan for existence
that has yet to be experienced upon the earth.
On earth as it is in heaven:
The master plan is designed to eventually fulfill on this
planet with that which is in the higher consciousness (heaven)
taking the place of that which is in the lower.(earth)
Give us this day our daily bread:
Daily meditation provides wisdom from above which
is our daily bread.
And forgive us our debts as we forgive our debtors.
The forgiveness given to us is conditioned by our being
willing to forgive others. And so the same kind of
forgiveness will be given to us that we give to others.
That is where we fall.
We burned Viet Nam and killed millions with our napalm.
It was a horrible trespass.
We killed thousands upon thousands in Iraq
We admit no wrong and apologize for nothing.
If we look for protection against those who will trespass
against us, we must first be prepared to seek forgiveness
for those whom we have trespassed against.
We have not.
And lead us not into temptation:
The very creation of God can become a temptation to
attract our body into ways that are not God.
The very life we are given can become a catalyst for us
to commit horrors against others.
Only if we flow in the light or that spirit can we rise
above that temptation.
But deliver us from evil:
To rise above terrorists from abroad, and the evil ones here,
we must turn to that light because now we know it does
not happen with words.
BUT THERE IS SOMETHING ELSE
---
John 4:
23. But the hour comes, and now is, when the true worshippers
shall worship the Father in spirit and truth:
for such does the Father seek to be his worshippers.
Not only must our prayer be communion with God in light,
electro photon, it must be in truth.
WHAT IS TRUTH?
To the terrorists the truth is that we are evil.
To us the truth is that they are evil.
To religion, you pray in words and use different
kinds of things in your prayer.
But here it says only if you pray in spirit, light
photon in meditation, can you communicate with God.
---
HOW CAN I KNOW TRUTH?
Well here is your direction, and it is amazingly simple
and I for one totally believe it because it can be proved.
J
ohn8:31 Then said Jesus to those Jews which
believed on him, If you continue in my word,
then are you my disciples indeed;
John8:32 And you shall know the truth,
and the truth shall make you Free
This then should not be difficult.
---
WE HAVE TO DO WHAT JESUS SAYS
We understand we have to pray in the power of the light,
the electro magnetic power.
We understand that we will have to learn truth and Jesus states
that if we follow his word we will know truth.
Now let me show you more scripture about truth.
We learned that we have to communicate with God
in spirit/photon and truth.
The truth from Jesus ,and working in the realm of
electro magnetism or light which is within us.
Now let us see more about truth that supports this.
John14:17 Even the Spirit/Photon of truth;
whom the world cannot receive,
because it sees him not, neither knows him:
but you know him; for he
dwells with you, and shall be in you
---
THE PHOTON THAT MOST DO NOT
BELIEVE BECAUSE IT IS NOT PHYSICAL
EXISTS INSIDE OF YOU
THE COMMUNICATION MUST BE IN PHOTON
IN MEDITATION
So communicating with God in spirit and truth is communing
in the realm of light, electro magnetism where
the truth dwells inside of you.
NO WORDS NO SONGS
QUANTUM POWER
Now do you see the difference in understanding prayer as
we have been taught and prayer as Jesus taught?
The two have nothing in common and no matter what people
may try to prove by coincidence, or based on what they
want to see happen, prayer is not answered.

On 9/11 the victims prayed for their safety
The hijackers prayed for their mission to succeed in all aspects
Nobody had their prayer answered.
W
E PRAY AND PRAY AND THE WORLDS A MESS
Yet we continue praying.
GOD ANSWERS PRAYER IF WE GET WHAT WE WANT
IF WE DON'T WE FORGET ABOUT IT
If the person lives we say God answered our prayer.
If the person dies we do not question that the prayer
was not answered, we simply pray again for God to
be with the departed.
---
PRAYER AS WE HAVE BEEN TAUGHT
DOES NOT WORK
We simply cannot come to grips with the fact
that prayer as we have been taught does not work.
THERE IS NO ONE LISTENING BECAUSE
ITS PHOTON TO PHOTON
AND PHOTONS HAVE NO EARS
There is no one listening with ears because prayer
is an electronic form of communication.
So Jesus says, if we follow his word, we will understand truth
and we will be able to communicate or pray properly to God.
Let us see.
TRY USING JESUS INSTRUCTIONS
Let us try to use Jesus words and find an association
with prayer in a way that makes results.
Prayer in light, electro magnetism centered within
our bodies and minds.
Without words.
---
JESUS
INSTRUCTIONS
THE FIRST THING WE HAVE TO DO
BEFORE ANYTHING ELSE
IS LOOK FOR GOD
Matthew 6:33 Seek first the Kingdom of God.
BUT WHERE DO WE LOOK?
Luke 17:21 The Kingdom of God is within you
The activating energy called spirit which we found out is
electro magnetism is inside of all living beings.
THE PHOTON IS IN THERE JUST LIKE JESUS SAID
That means that the photon that we call God and spirit is
inside of all living beings.
Now Jesus tells us that the first thing we must do before
saying or doing anything is to look inside of ourselves
HOW CAN YOU SEEK ANYTHING USING PHOTON ?
How do you seek, you watch.
You look.
HOW CAN YOU WATCH AND LOOK WITHOUT
USING YOUR EYES ?
When you enter into meditation it happens automatically.
The more you practice the deeper you go
The clearer it becomes
---
YOU TAKE AWAY THE KEY
Luke 11:52
Woe unto your lawyers
Lawyers are people who interpret the Bible.
They are Bible teachers and they are plentiful
in our traditional religions.
You have taken away the key of knowledge.
You entered not in yourselves and them that
were entering in you hindered.
CHRISTIANS TODAY WILL WARN YOU AWAY
FROM THIS TYPE OF MEDITATION
They teach you that going into yourself in meditation
will open your mind to the devil.
How can you open your mind to the devil if Jesus says
He is inside of that mind?
They teach you that it is New Age and Eastern
and you shouldn't do this.
THEY ARE THE ONES WHO HINDER YOU FROM
FINDING THE POWER WITHIN JUST AS JESUS SAID
And so they do not do it and they hinder you from doing
it and Jesus says they take away the key of knowledge
and so people do not know how to pray.
They recite endless words and as we can see from the
recent disaster no one gets their prayers answered at all.
But we are talking about communing inside of ourselves
with the light which is God.
---
THE SINGLE EYE
M
atthew 6:22 The light of the body is the eye.
If therefore your eye be single your whole
body shall be full of light.
The light receptor of the body is the single eye,
it is the third eye.
The Pineal Gland of the brain.
It is the bodies clock.
IT SECRETES MELATONIN WHICH CARRIES
LIGHT THROUGH THE BODY JUST AS JESUS SAID
THE MELATONIN FLOWS FROM THE PINEAL
ONLY IN DARKNESS
As the Bible said of those who meditate and sit in darkness.
Matthew4:16 The people which sat in darkness saw great light
And so Jesus refers to the single eye so as to find light
within yourself.
The single eye is the Pineal Gland of the brain,
the light receptor.
---
OLD TESTAMENT
JACOB SEALED THE DEAL
We see the statement of Jacob in the old testament.
PINEAL/PENIEL
Genesis 32:30 And Jacob called the place Peniel
for I have seen God face to face and my life is preserved.
He was wrestling with himself.
His mind was in total combat.
His thigh was put out meaning he dropped his desires.
Then in photon he saw God face to face.
Photon to photon
---
AND IT ALL HAPPENED IN PINEAL
Prayer can only get through on Gods terms.
In spirit which is photon light, and truth.
Not in words.
Not in English or Hebrew or Egyptian.
Only in photon light.
Via the single eye or Pineal Gland of the brain.
IF YOU DO IT YOU WILL BE OBEYING JESUS
If you will sit in darkness and allow the single eye to open
as Jesus instructed, you will have prayed for the
first time in your life.
If you will seek within yourself for God and the Kingdom
of God as Jesus instructed you will touch God for
the first time in your life.
But you have to be willing.
---
YOU MUST ABANDON RELIGION
AND COME TO CHRIST
You have to be obedient to the teachings of
Jesus Christ even if you have to abandon your religion.
You will have to abandon Christianity to find Christ.
Then you will come into the darkness and then you
will activate the single eye.
Just as the scripture says in
Psalm 18:11 He made darkness his secret place.
THE DARKNESS OF MEDITATION
---
ENTERING THE CLOSET OF DARKNESS
We see that prayer as Jesus instructed is to be
conducted secretly within you.
Within your consciousness deep within the
darkness of your inner being.
NOT PRAYING IN SCHOOL
NOT PRAYING IN CHURCH
NOT PRAYING WITH OTHERS
Matthew 6:6 When you pray enter your closet.
(Its dark in a closet).
And when you shut the door, pray to your father which
is in secret and your father which sees in secret
shall reward you openly.
---
CHRISTIANS FIGHT AGAINST JESUS
AND DEMAND PUBLIC PRAYER
We see all of those who profess to be Christians
screaming for prayer to return to schools and totally
contradict the teachings of Jesus Christ.
THEY PREACH THE DAY OF THE LORD
NOT KNOWING WHAT IT IS
Amos 5:18 Woe unto you that desire the day of the Lord.
To what end is it for you.
In other words, you have no idea what the day of the Lord is.
You have no idea where to find the great day of the lord.
The day of the Lord is darkness and not light.
Amos 5:20 Shall not the day of the Lord be darkness,
and not light. Even very dark and no brightness in it.
THAT IS THE PLACE OF PRAYER
That is the only prayer, according to Jesus,
that will ever get through.
---
TWO MORE JESUS INSTRUCTIONS
ON PRAYER
There are two more instructions of Jesus concerning
prayer and communion with God.
Matthew 6:25 Take no thought for your life.
This is so consistent with finding the light inside
and activating the Pineal Gland.
Take no thought means to separate from the
thoughts of the mind.
TAKE NO THOUGHT
It does not mean, don't think about your life or
don't be concerned about it.
It means when you take no thought in meditation,
you will improve your life.
HOLD YOUR BREATH IN MEDITATION
FOR A FEW SECONDS
When you hold your breath you shut down the mind
and you take no thought.
---
And most importantly the watching meditation.
WHEN YOU WATCH YOU EXCITE THE ELECTRONS
AND YOU THEN ABSORB THE PHOTON WHICH IS GOD
By watching you cause the electro magnetic light wave
to collapse to a particle, and attract the photon or
descending angle of light or angel of light, or God.
WHY DO IT?
Because Jesus said to do it.
Mark 13:37What I say to you I say to all Watch.
WHY DO YOU THINK HE SAID THAT?
Because it is the truth that will set you free.
It is prayer that will resonate into the mind of
God which is photon, and your mind and Gods
mind will become one .
---
IN SCIENCE IT IS CALLED
PHOTON ENTANGLEMENT
TWO BECOME ONE
That is the reality of prayer and the only way that
prayer will ever be answered.
Traditional prayer will continue because emotions which
drive so much of our activity depends on words and desires.
IT'S DIFFICULT TO ACCEPT BECAUSE OF OUR TRADITION
For us to simply melt into an invisible realm of nothingness
and consider that we have prayed is difficult to accept.
BUT IT IS THE WAY
Yet as we have seen that is the way that has been
given to us by God and Jesus Christ.
Now we may consider why we have deluded ourselves
into thinking that prayer has been answered .
IF YOU GET AN ANSWER, THEY SAY, PRAISE GOD
IF YOU DON'T GET AN ANSWER THEY KEEP QUIET
People pray and sometimes they get what they desire
and attribute that to God.
They praise God for hearing their prayer.
When they do not get what they desire they never
blame God for not answering their prayer.
---
WE NEVER BLAME GOD
We credit God for being there when things go good
but we never blame God for not being there
when things go bad.
THE LORDS WAYS ARE STRANGE
THAT'S THE MANTRA WHEN PRAYER DOESN'T WORK
We simply say the Lords ways are strange, and though
we may not understand, nonetheless we trust God and
know that God will is at work in all things,
even when we don't understand.
THAT IS DELUSION
It is delusion that has come from religion.
We are told to thank God but never to blame God.
Our religions have created fairy tales built around God,
Jesus, Allah, Krishna, Buddha whomever.
Tales of angels, demons , saviors and of course the main
players at least in this part of the world.
God, and Jesus Christ ,and of Satan.
---
THE SINGLE EYE
The other statement attributed to Jesus is, if you practice
the single eye, your body will fill with light, or now
we could say, your body will fill with God.
This is significant because the Pineal Gland is the
light receptor of the body or if we assume God to be
light then it is the God receptor of the body.
RENE DESCARTES
Rene Descartes who was the famous French philosopher
reached a conclusion that the Pineal Gland was the place
were God and man met.
THE SEAT OF THE SOUL
He considered the Pineal Gland to be the seat of the soul.
THE SINGLE EYE
In all ancient cultures the single eye carries
the mystical power of the universe.
THE ONE DOLLAR BILL
If you look on the back of a one dollar bill,
you will find it there as the separated capstone of the pyramid.
THE TEACHINGS OF JESUS ARE CLEAR ON
THE NATURE OF GOD, THE NATURE OF YOU
THE NATURE OF PRAYER
THE NATURE OF LIFE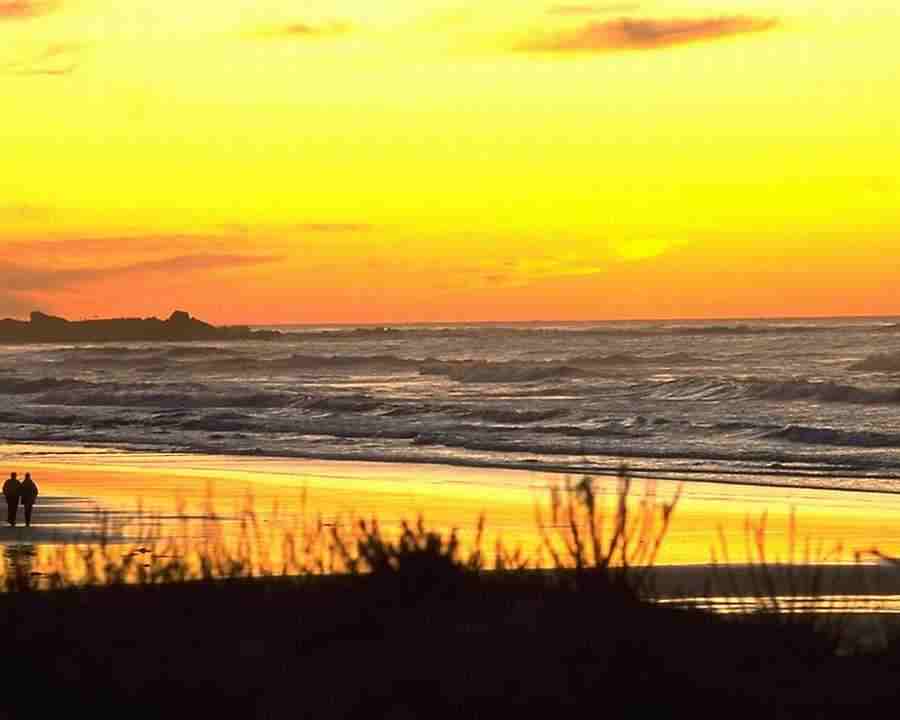 ---
If You Can Donate, Or For DVD's, Flash Drives, Or E Books
Click
Here
TO RETURN TO THE HIDDEN MEANINGS HOME PAGE CLICK HERE