ARE YOU READY TO THINK ABOUT
WHAT'S GOING ON?
I am not one who makes prophecies or predictions, but I do pay attention.
In addition to the things going on in the world at large I am finding my e mail to be increasing in the
number of people claiming strange experiences. It is not something that I have noticed before,
but for whatever reason, it is obvious that now, something is happening.

Something out of the usual.
I feel that presently many people are having experiences, and yet, most are quiet about what
they see or what they hear. Even people who caution others about these things,
are themselves having the experience.


---
PACAL VOTAN TALKED ABOUT THE GREAT CHANGE IN 600AD
Pacal Votan said there was coming a great change. Scientists trying to measure the time
of his prediction figured it to December 21 2012.

I have many people say to me,
it came and went with no great change.
And yet the most important issue in the natural realm is climate change.
But change cannot just effect the climate. We are operating electrical instruments
called bodies, and they also are effected by the same changes that effect the environment.
---
WHERE HAVE ALL THE FLOWERS GONE,
WHERE HAVE ALL THE PEOPLE GONE
Bob Dylan asked that question in his anti war song of time past.
The question continues to run around in my mind, but not concerning flowers.
What I see is a total change of culture as certain people pass away, or simply
fade out of sight. It seems that someone changes the culture periodically for a purpose.
It is as if the ones who create the culture in one mood move on to another dimension to
bring their culture form there.


---
WHAT ARE YOU TALKING ABOUT BILL?
We went through an era of very special singers, Frank Sinatra, Doris Day.
Nat King Cole, Dean Martin, etc.
Their songs were generally love songs written poetically and accompanied
Where did they go?
Oh sure some have died, but no one has come to replace them.
The entire culture changed to something that is now very much like our social order.
I am not commenting, good bad or indifferent.
I am simply speaking of a dramatic change.
Look at television.
Carol Burnett, Milton Berle, Dean Martin, Sid Caesar, Red Skelton.

Remember?
Everything was live, light, funny, musical. It all went away.
I used music and television because I felt that you could easily connect with
the reality that much more then just the climate has changed.
So where did those people go?
Those that left the earth.
Have they gone to perform the same culture mood somewhere else.
It may sound a bit strange but think of this Bible scripture.
Ecclesiastes 1:9 The thing that has been, it is that which shall be;
and that which is done is that which shall be done:
and there is no new thing under the sun.

Do you see?
We move in and out of culture cycles, and so those who brought us one
cycle move on to bring the same cycle again, but somewhere else.

---
WE HAVE ENTERED A NEW CYCLE
The fact that music and TV has changed does not mean a new universal cycle.
It simply is a point of reference that is easy to relate to.
The new cycle is a change from what had been to what will be.
It is the continuing of the prediction of Pacal Votan
that we focused on December 21 2012.


---


THE CHANGE INVOLVES ALL, WITHIN AND WITHOUT
When I began this report I told you about the many e mails I am receiving from people
who are having experiences that would be considered to be beyond the usual.
This has greatly increased in number and has stimulated my attention to the idea
that something is going on that is different, and impacting the human mind,
and its connection to higher things or what we have been raised to consider as spirit.


---
A STRANGE TIME IN A CHANGING WORLD
There is a special unit of the New York police that had been going through an area
where all of the debris and remains of the World Trade Center had been placed
after the nine eleven attack.
Retired New York Police Lieutenant Frank Marra reported that he and other workers
witnessed a female who would appear at the site carrying a tray and then disappear.

You can read about this in the Huffington Post Updated March 17 2015.
The woman was dressed in white as a Red Cross worker from world war 2.
She appeared several times and just as quickly disappeared.
The reason I bring this to you is because those who saw this person,
were working at a place where bodies of those who had died on nine eleven
were buried in the debris.
And nine eleven being such a significant event in our current culture to me
makes this very significant.


---
SO MANY CHILDREN NOW SPEAKING OF PAST LIVES

Professor Jim Tucker, University of Virginia
On the Hidden Meanings web site I have done a page titled Children's Past Lives
which discusses work done at the University of Virginia by Professor Jim Tucker
who presents very careful studies on the statements of children concerning past lives.
The Huffington Post of February 20 2015 reported on a 5 year old boy who claimed
that he had been a woman who died in a fire in Chicago and his name was Pam Robinson.
An investigation showed that a woman by the name of Pam Robinson died
in a fire in Chicago in 1993.


---
WE REALLY SHOULD ALL BE ALERT
Obviously I do not have time to go into all of the many e mails I am receiving concerning
experiences people have begun having, but it is obvious to me that something different
is beginning to make itself known.
I am not making any predictions or prophecy but simply sharing with you what
I am being alerted to by the reports people are sharing with me as they ask for
my opinion as to what they are seeing and hearing.
This coupled with the discoveries science is making concerning parallel places
and things from the quantum world are reasons for me to suggest that you be aware
I would appreciate if you wish to share any type of experience with me.


---
THERE IS A CHANGE COMING UPON US ALL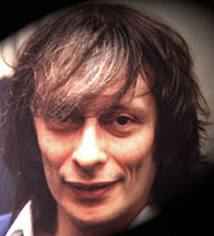 Professor David Deutsch Oxford University England:
Our twins in parallel universes are just as real as we are.
Our twins in parallel universes, just as real as us?
Yes, you meet them when you think you are dreaming.

---
If You Can Donate, Or For DVD's, Flash Drives, Or E Books
Click
Here
TO RETURN TO THE HIDDEN MEANINGS HOME PAGE CLICK HERE
Non Profit Org. Under New Age Christian Village Church AKA Hidden Meanings