TRANSLATE THIS PAGE INTO ANY LANGUAGE
WHAT CHILDREN SAY
ABOUT THEIR PAST LIVES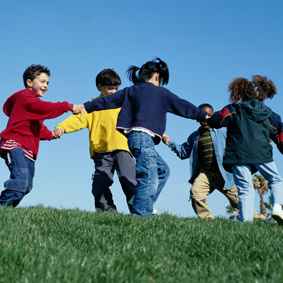 ---
WHEN YOUR OWN KIDS SAY
STRANGE THINGS
You have all had it happen at one time or another.
Your child was saying strange things or talking
with someone who wasn't there.
Maybe talking with another child of long ago who
you don't see but your child evidently does.
YOUR CHILD COMMENTS ABOUT A DIFFERENT PLACE
AND A DIFFERENT TIME
Maybe a comment about what they were, or what
they did, somewhere else, at a different time.
OUR RELIGIOUS TRAINING BLINDS US
TO SUCH A REALITY
We are so conditioned by our religious training that we
immediately "correct" the child to make sure that they
do not regard their little fantasies as anything real.
WE INTERFERE WITH WHAT IS NATURAL
THROUGH OUR TRAINED IGNORANCE
Have we taken away their family and friends,
the same way ours were taken away ?
---
YOU MUST BE COMFORTABLE
WITH THE SOURCE OF THIS INFORMATION
YOU MUST CONSIDER IT CREDIBLE
Whenever we get into talking about strange things,
I feel it important to qualify what I say by providing
the source of the material.
In that way you can decide if the source is credible or not.
The other night at the dinner we were discussing UFO's
and how it is difficult to tell someone about spotting a UFO.
MOST PEOPLE EITHER HAVE NO EXPERIENCE WITH THIS
OR ARE AFRAID OF RIDICULE IN SHARING THEIR EXPERIENCE
People just have a difficult time being able to relate to anything
like this because for the most part they have heard many stories
but never observed anything themselves.
But the fact is you know what you saw, regardless of whether
you can tell anyone or not.
OUR SOURCES OF INFORMATION MUST BE CREDIBLE
Strange things that we have not seen, but have been asked
to consider, can really only be judged by the credibility of the
people telling us, and that is why I want to start this off by
providing to you the credentials of the people who
I will be referring to.
---
PROFESSOR JIM TUCKER

Prof. Jim Tucker
University of Virginia Health System
Division of Personality Studies
Assistant Professor, Division of Personality Studies and
Medical Director Division of Child and Family Psychiatry
Professional Activities
•American Psychiatric Association
•American Academy of Child and Adolescent Psychiatry
•American Medical Association
•Society for Scientific Exploration
DO YOU FEEL DR. TUCKER HAS
ACCEPTABLE CREDENTIALS?
The reason I find him of interest is because:
His book "Life Before Life:
A Scientific Investigation of
Children's Memories of Previous Lives"
(St. Martin's Press, 2005)
attempts to verify statements from children who
claim to have had past-life experiences.
HE FOCUSES ON CHILDREN WITH PAST LIFE EXPERIENCES
---
OUR SECOND SOURCE
Another doctor who began this work years before
Dr. Tucker at the University of Virginia and his name
is Dr Ian Stevenson.
The Late:Dr Ian Stevenson
University of Virginia Health System
Department of Psychiatric Medicine
•2002 -: Research Professor of Psychiatry
•1967-2001 : Carlson Professor of Psychiatry,
Department of Psychiatric Medicine,
University of Virginia, Charlottesville, Virginia
•1967-2001: Director, Division of Personality Studies,
Department of Psychiatric Medicine,
University of Virginia, Charlottesville, Virginia
•1957 - 1967: Psychiatrist in Chief,
University of Virginia Hospital,
Charlottesville, Virginia
•1952 - 1957: Associate Professor of Psychiatry,
Louisiana State University School of Medicine,
New Orleans, Louisiana
Dr Stevensons work involved children who claimed to
remember previous lives, near-death experiences,
apparitions (death-bed visions), mind-brain problem,
survival of human personality after death.
---
•Life Before Life: A Scientific Investigation of Children's
Memories of Previous Lives, which is a review of research
with children who report memories of previous
lives written for the general public.
Dr. Ian Stevensons book is called A World In A Grain Of Sand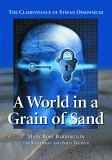 The Clairvoyance of Stefan Ossowiecki .
This book presents the story of a gifted psychic who
demonstrated remarkable abilities under controlled
experimental conditions.
---
INITIAL COMMENTS
BY DR. JIM TUCKER
Dr Tucker explained his feelings about life and
what led him into considering Life before Life
especially as it related to the statements of children.

I think when I started looking at things,
I became open to the possibility that we're more
than just our physical bodies, that there is more to
the world than just the physical universe.
That's basically why I'm doing the work.
Because I'm open to it, I want to see what
I can learn about it.
---
WE SHOULD NOT DISCOUNT
WHAT A CHILD SAYS
He feels that we should pay close attention to anything
a child says that we may feel is strange because it can
very likely indicate an experience in a previous life.

"The most obvious sign is when the child starts
talking about it.
The child will say, "I used to be big, and I'd do such
and such thing," or sometimes they'll say,
"In my last life I ..."
---
I DROVE A BIG TRUCK
There is one case here in Charlottesville --
the only thing the child ever said to the mom about it was --
one day they were driving down the road,
and the little boy says, "In my last life I drove a big truck."
Of course, that was completely unverifiable.
But you know, you get statements like that,
and then in the cases that are useful to investigate,
you get a lot of specific details. "
It's very interesting when you consider this subject
and consider people like Dr Tucker who spends so
much time with it, and what they say about children.

"Many of them, three-quarters of them,
will talk about the way that they died.
And usually what they say will focus on things that
happened near the end of the previous life --
not exclusively, but they will usually talk about
people they knew at the end.
So if they are describing a life as an adult, they will be
much more likely to talk about a spouse or children
than about parents and that sort of thing. "
---
How Can We Consider
Such Things As This ?
Can We Consider The Fantasies
Of A Child As Being Real ?
When we consider this type of phenomena ,
we should also consider the scripture
that speaks of the child.
Jesus
Matthew 18: 2. And Jesus called a little child to him,
and set him in the midst of them,
3. And said, unless you be converted,
and become as little children,
You shall not enter the kingdom of heaven
There is something very interesting when
you consider Jesus statement.
---
CAN YOU ACCEPT
THE STRANGE AS BEING NORMAL?
AS A CHILD DOES?
Unless you just accept the strange as being normal,
unless you are not influenced in your thinking by
others who will try to teach you their ways,
unless you totally open yourself up and
accept these things, you will never experience them.
WE FRUSTRATE THE CHILD WITH OUR
LACK OF UNDERSTANDING
If a child tells us of such things we tend to
try to talk him or her out of it.
You're just imagining, or you had a bad dream.
OUR RELIGIOUS TRAINING WILL NOT
ALLOW US TO ACCEPT REALITY
We never can come to grips with the reality of this.
JIMMY. STOP SPINNING, YOU'LL GET DIZZY !
It's the same thing as when we see a child spinning,
we try to stop them , not realizing that the very
spinning is their closeness to God.
---
THE WHIRLING DERVISH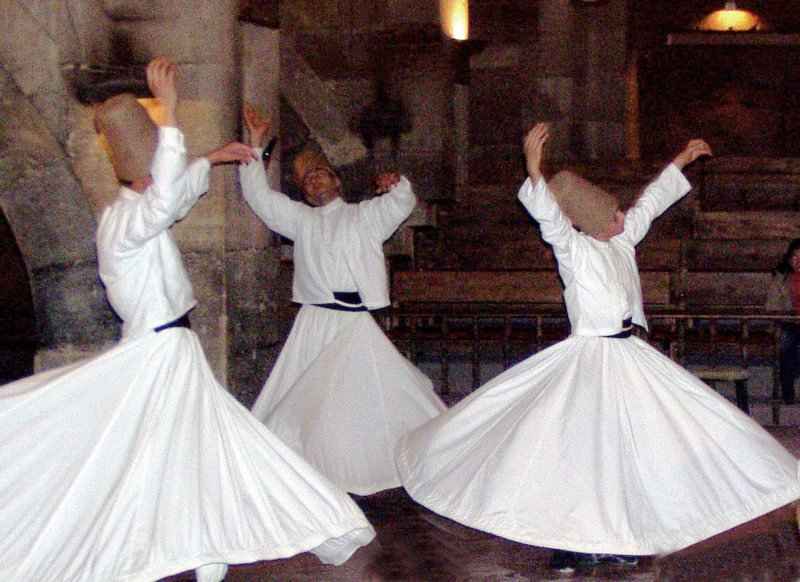 The whirling dervish spin for hours upon hours
which takes them into the deepest meditation
and communion with God.
But when we see a child spinning we stop them.
Because we simply do not understand.
---
BACK TO DR. TUCKER
He was asked a question about children fantasizing .
Making up things, and his answer was as follows.

"If you have got one where the children have made
numerous statements about another life that is quite
some distance away, including proper names and
everything else, and it all checks out, then unless
you are going to say,
"It's all one heck of a coincidence,"
you can't really just blame all of that on fantasy. "
Dr Tucker then went on to describe one particularly
interesting and significant case.

Kum Kum Verma The Little Girl
"One that stands out is a little girl in India
named Kum Kum Verma --
Dr. Stevenson investigated her case.
She started talking (about a past life) when she
was 3 years old, which is usually the age when
people begin to speak about past-life memories. "
One of her aunts took notes on her statements
before anyone tried to investigate.
---
THE DETAILS OF WHAT SHE SAID
WERE WRITTEN DOWN
They include things like her son's name,
the fact that he worked with a hammer,
the grandson's name,
the town where his father in that previous life lived,
the fact that there was a pond at her house,
that she kept an iron safe at her house,
that she had a sword hanging near the cot where she slept
and even that she had a pet snake that she fed milk to.
So we are talking about ridiculously specific detail .
Dr. Tucker was then asked if any of the details
were checked out.
He said.

Yes. It turned out that there was someone who
lived in the section of the city that she had described,
somebody whose life matched all of those details.
And this was a case where the families had no contact
before the case was investigated, because the father
was a well-to-do landowner, and he apparently was
not happy that the little girl was remembering
the life of the blacksmith's wife.
Dr. Tucker was asked if the children he has worked
with or studied seemed to have anything in common
with one another, and he said

"yes, that 70% of them will report dying violently or suddenly.
So that certainly seems to be a key factor. "
---
WHERE DOES THIS
ALL COME TOGETHER?
We have talked about people returning from the dead,
parallel universes, the concept that we all have
twins in parallel universes etc.
It was therefore interesting to get Dr. Jim Tuckers
opinion about these things based on his studies
with children who claim to have lived before this life.

---
MEMORIES CAN CARRY FROM
ONE LIFE TO THE NEXT

"What I say in the book is that after reviewing
many of the strongest cases we have,
the best explanation for them is that memories
and emotions at times seem to be able to carry
from one life to the next.
THE R WORD, REINCARNATION
So I think the evidence is there to support [reincarnation].
Now, if you are asking, Is it part of my personal belief system?
Not particularly.
I'm not a Buddhist or Hindu or anything like that.
HE IS SIMPLY OPEN TO THE POSSIBILITY
ARE YOU?

I'm open to the possibility, obviously,
or I wouldn't be spending time on this research.
But I'm not a zealot as far as pushing some
sort of religious doctrine"
---
DR. TUCKER'S COMMENT
ON CONSCIOUSNESS
CONSCIOUSNESS IS NOT
IN THE HEAD
Dr Tucker makes the following comment.

Consciousness is not just a by-product of a
physical brain but is actually a separate entity in
the universe that has a big impact on things
in the universe.
WHAT WE THINK
WHAT WE DREAM
WHAT WE FEEL
IS SEPARATE FROM OUR PHYSICAL BRAIN

And there are people looking at the idea of how,
in a quantum way, consciousness can affect the physical brain.
If you are open to that possibility, if you are truly
going to consider the fact that consciousness is that
separate entity in the universe,
then you have to consider the possibility that consciousness
is not dependent on just being a by-product of a functioning brain.
It's going to continue after the brain dies.
A HEAVY TRUTH
CONSCIOUSNESS CONTINUES AFTER THE BRAIN DIES
---
IT'S THE SAME AS
WHEN YOU GO TO SLEEP
Dr. Tucker suggests that consciousness
continues after the brain dies.
In the same way that consciousness continues
after the brain goes to sleep.
---
THE DIFFERENCE BETWEEN
THE BRAIN AND
THE PHOTON THAT OPERATES IT
The brain is the physical part.
Consciousness is the photon part.
Consciousness is the invisible.
RELIGION IS OBSESSED WITH THE PHYSICAL
Religion has never been able to come to grips with
that premise, and has focused itself on the physical
body and what happens to it after it dies.
---
THEY CANNOT DEAL WITH
THE NON EXISTENCE OF THE BODY
AFTER IT DIES
The fact that the body decays after it dies and
should no longer be a subject of interest eludes them.
It is the invisible.
The consciousness that survives life after life
and seeks body after body to occupy.
---
PROFESSOR JIM TUCKER
IS SKEPTICAL BUT
HE IS OPEN TO POSSIBILITIES

I tend to be a fairly skeptical person.
Even though I am spending a lot of time with
these cases, I don't go to a case assuming that
it's a case of reincarnation.
It's sort of my natural default to see whether
it can be explained through normal means.
But to be fair and open-minded,
if you look at some of the strongest cases,
I think you need to be open to the possibility that
there may be more going on in life than we know about.
---
NOW LET US CONSIDER THE WORK
OF THE LATE
DR. IAN STEVENSON
Ian Stevenson presented an explanation as to
why references to past lives are more prevalent
in some parts of the world and not so in others.
IN THIS COUNTRY THERE IS NOT MUCH
DISCUSSION OF THIS SUBJECT
In the United States one does not hear much about the subject.
The first striking thing is that reincarnation is reported
much more frequently in cultures that believe in reincarnation.
Stevenson insists that this is because where
they believe in reincarnation
they are more likely to report it.
OUR RELIGIOUS BELIEFS CAUSE US TO SUPPRESS
A CHILD'S MEMORIES
Where they don't believe, they are less likely to
recognize a child's stories for "what they are",
or will suppress the child's "memories".
---
RELIGION HAS BEEN THE SUPPRESSOR
That is the reason that we have an obsession
with religion instead of God.
We have religion.
Religion is groups of people formulating their own ideas.
Religion will do whatever it has to in order to suppress
anything they do not agree with.
A RELIGIOUS HOME WILL SUPPRESS
A CHILDS REALITY
If there is a child living in a home with a fundamentalist
religious group and that child begins to talk about
past life experiences, it will be strongly suppressed.
And so we whisper about these things that scientists,
and doctors, also whisper about.
WE DENY THE REALITY SO WE DO
NOT UPSET OTHERS
We don't want to dare tell the truth for fear of
upsetting our family, and friends,
who are so tightly controlled by religion.
---
WE HAVE FOLLOWED RELIGION
AND MISSED GOD
We totally miss God and the reality of life.
And so it is up to each of us to either hold on
to religion and continue, singing, praying,
waiting and missing.
WILL WE ABANDON THE TEACHINGS OF THE DARK AGES?
Abandon the concepts of the dark ages,
and be open to the reality of life which is being
shown to us by so many prestigious scientists
even from places of learning such Virginia University.
---
BIRTHMARKS, WHERE ARE THEY FROM ?
When you look at your own body and see birth marks
or marks of one kind or another , it is well to look at
what Ian Stevenson has found in his work.
REINCARNATION AND PHYSICAL BIRTHMARKS
Another very convincing proof of reincarnation
Dr. Stevenson has researched ,has to do
with physical birthmarks.
Some of the children who have memories of a past life
have strange birthmarks or physical deformities,
which seem to come from the way the person
died in the previous life.
SEARCHING AUTOPSY REPORTS
In a few cases Dr. Stevenson has been able to look
up the autopsy records of the previous person,
and match up the photographs showing
how they died, with the child's birthmarks.
A GUN SHOT WOUND TO THE CHEST
A child remembered being shot and killed in a
previous life, and remembered enough details
that Dr. Stevenson could track down the
autopsy records for the past-life person
The autopsy records showed where the bullet
entered and exited--and the child had little round
birthmarks matching the autopsy.
---
CAN WE BELIEVE SUCH THINGS ?
The only way we are going to be able to allow this
to excite, and instill our lives with hope and
understanding of life and the future of life is to accept it.
YOUR SKEPTICISM COMES FROM YOUR RELIGIOUS TRAINING
You can be a skeptic about something like this but you
will be a skeptic only because of the training you
have had from religion.
---
A CHILD IS NOT A SKEPTIC
A child just tells us about what they know.
And unless you come as a child you will
not be able to take part in all of the excitement
of life and what God has given to us all.
OUR SOURCES FROM THE UNIVERSITY OF VIRGINIA
HAVE CREDIBLE CREDENTIALS
Dr Tucker and Dr Stevenson have impeccable credentials
and they are not trying to make a point.
And the only reason in the world that we may
doubt them is because of religion which is the
troublemaker all over the earth.
ON THE FOLLOWING INCIDENT
YOU EITHER ACCEPT THE INFORMATION
FROM THE UNIVERSITY OF VIRGINIA
OR YOU ACCEPT THE INFORMATION
FROM YOUR PASTOR
Either you accept Ian Stevensons credentials at the
University of Virginia, or you don't.
That is up to you, but he was a very respected
scientist from the University of Virginia
---
THE SHOTGUN BLAST
Dr. Stevenson tells us of this investigation.
BOTTOM LEFT: BIRTHMARK OF CHILD WITH PAST LIFE MEMORY
BOTTOM RIGHT: AUTOPSY OF PERSON
HE REMEMBERED BEING
SHOWING POINT OF ENTRY OF
KILLING SHOT GUN BLAST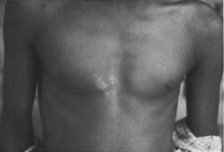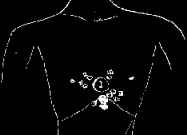 The Birthmark The Autopsy
A boy who had past-life memories had a splotchy
birthmark on his chest that looked like scars.
When he gave the name of the past-life person,
Dr. Stevenson tracked down the name,
found the autopsy report, and saw that the previous-life
person had been killed by a shotgun blast to the chest.
The pattern of the holes in the autopsy looked
very much like the boy's birthmarks.
---
THE INVESTIGATION OF
THE BOYS PREVIOUS LIFE CLAIM
What happened here is the boy knew his
name in a previous life.
Dr Stevenson looked up the name and found the autopsy,
and the gunshot wound, that killed the man matched
the birthmark of the boy.
THE CHILDS STATEMENTS MUST BE DOCUMENTED
The way Dr Stevenson worked with these situations
is in each case of children's past life memory,
Dr. Stevenson methodically documented the child's statements.
He identified the deceased person the child remembered being,
and verified the facts of the deceased person's
life that matched the child's memory.
He even matched birthmarks and birth defects,
to wounds and scars on the deceased,
verified by medical records.
NORMAL EXPLANATIONS WERE RULED OUT
His strict methods systematically ruled out all possible
"normal" explanations for the child's memories.
---
THIS IS DOCUMENTATION
OF A STRANGE REALITY
FROM THE UNIVERSITY OF VIRGINIA
What has been found has been documented and is true,
which means that indeed we have other lives,
and yes there are parallel universes,
and yes we have twins,
and if we ever get the courage to reject religion
we will find God, and be able to take part in all of
these neat things, and reconnect with our lives,
and the lives, of those we have physically known and loved.
WHAT DID JESUS BELIEVE ABOUT THIS SUBJECT?
When we consider these things about past lives,
many people are afraid to listen because
of their Christian roots.
But that is nonsense and I will show you why.
---
JESUS AND THE BLIND MAN
WHO HAD LIVED BEFORE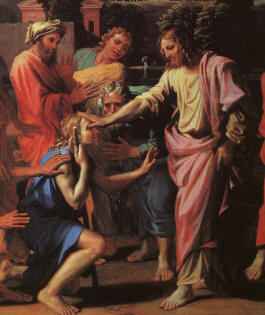 John 9 1. And as Jesus passed by,
he saw a man who was blind from his birth.
Here the Bible says that the man was born blind.
2. And his disciples asked him, saying,
Master, who did sin, this man, or his parents, that he was born blind?
3. Jesus answered, Neither has this man sinned, nor his parents:
but that the works of God should be displayed in him.
JESUS DID NOT QUESTION WHETHER A PERSON
COULD SIN BEFORE THEY WERE BORN
Jesus didn't stop and say what are you talking about.
How could someone sin before they are born.
---
DR. STEVENSON TRACKED DOWN THOSE
WHO CLAIMED PAST LIFE INJURIES
You saw Ian Stevenson tracking down people who
were connected to those who claimed injuries in
past lives and he found injuries that matched birthmarks.
HERE IN THE BIBLE, THE DISCIPLES OF JESUS
ASK ABOUT THE VERY SAME THING
IN THE CASE ABOVE THE CHILD HAD
A BIRTHMARK FROM SOMETHING THAT
HAPPENED IN A PAST LIFE
IN THIS BIBLE STORY, THE DISCIPLES ASK
JESUS IF THE MANS
BLINDNESS WAS FROM A PAST LIFE INCIDENT.
A PHYSICAL MARK BECAUSE
OF A PAST LIFE INCIDENT
PHYSICAL BLINDNESS BECAUSE
OF A PAST LIFE INCIDENT
Here you see an understanding of that by the disciples
who ask Jesus what happened in a past life
that caused this person to be born blind.
JESUS DID NOT DISPUTE THE POSSIBILITY
OF A PAST LIFE INCIDENT
He just said no that was not the cause for this person.
---
LISTEN TO YOUR CHILDREN

If what they say sounds strange, listen closely.
YOU MAY HEAR OF THAT WONDERFUL PLACE
YOU PRAY ABOUT ALL THE TIME
They may be bringing you wonderful news
from a different place.
Don't discourage them.
Just allow them to speak of such things and know
that when you can eliminate the skepticism that
they do not have, you too will remember,
and see, and again be with those who
have left this physical realm.
Come as a child.
YOU MAY ALSO WISH TO COMMUNICATE
WITH PROFESSOR JIM TUCKER
---
If You Can Help, Or For DVD's, Flash Drives, Or E Books
Click
Here
TO RETURN TO THE HIDDEN MEANINGS HOME PAGE CLICK HERE
Non Profit Org. Under New Age Christian Village Church AKA Hidden Meanings
INDEX
| | |
| --- | --- |
| A World in a Grain of Sand | |
| Dr Ian Stevenson | Ian Stevenson |
| Images Google unless otherwise noted | |
| Life before Life, St. Martins Press | |
| Louisiana State School of Medicine | |
| Stefan Ossowiecki | Stefan Ossowiecki |
| University of Virginia Jim Tucker | Jim Tucker |
---