TRANSLATE THIS PAGE INTO ANY LANGUAGE
THE RELIGIOUS ONES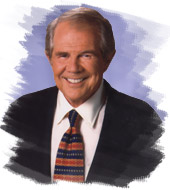 ---
PAT ROBERTSON'S
BIZARRE REASONING
Pat Robertson who is a leader of the Born Again Christian
movement and makes the most obnoxious statements of any
personality alive today, says that the stroke suffered by Ariel Sharon
was gods punishment because Mr. Sharon had given up
some Israeli land to the Palestinians.
GOD IS CONCERNED ABOUT REAL ESTATE?
To even think that there is a God figure somewhere who has
created the entire universe but who is concerned over a
piece of real estate on earth is beyond comprehension when
trying to entertain the thoughts of Mr. Robertson.
Mr. Robertson basis his comment on the Bible which states
that Israel is Gods land and woe be it to anyone who breaks it
up or gives it away etc.
---
ISRAEL IS NOT AN EARTH COUNTRY
What he misses as do so many people in the Christian community,
is that Israel is not a country of the earth, but a country of
the mind, of the soul.
It is the right hemisphere of brain.
The word ISRAEL comes out of the old testament .
---
THE END OF JACOBS DESIRES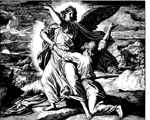 The name was given to Jacob when his thigh was put
out when wrestling with an angel.
The thigh is the area that symbolizes desire because of its
anatomical locaton.
So when Jacob let go of his physical desires he became Israel.
---
ANCIENT GODS = ISRAEL
The name Israel has its root in the names of ancient mythical Gods.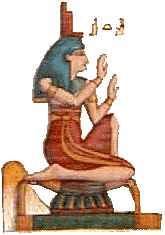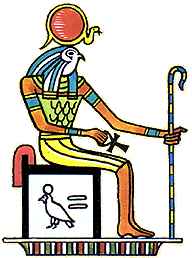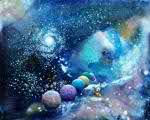 Isis Female RA Male EL God
IS RA EL
---
ISRAEL IS WITHIN US
What Pat Robertson and most of Christianity misses
is that Israel is within us.
When we give up the lower desires of power, fame, conquest,
riches we become Israel.
Male, Female, and God together
God within.
And the Bible in talking about giving up parts of Israel is
not talking about a country on earth.
It is talking about a heavenly country within each one
of us located on the right side.
---
THE TRIBE OF JUDAH CAMPED
AT THE RIGHT SIDE
ABOVE: Look at the last column to the right.
In the middle you will see Yehudah.
That is Judah.
The tribe of Judah (Yehudah above) pitched its camp at the
East at the point of the rising sun.
As you look North , East is always on the right side.
Thus a Jew (according to scripture) is one who makes their
camp within themselves at the right hemisphere of the brain
by entering to meditation and allowing the thoughts of the
left side to be subdued.
A Jew is one who dwells in the Israel within.
---
A JEW IS ONE INWARDLY
Romans 2:28. For he is not a Jew, which is one outwardly;
neither is that circumcision, which is outward in the flesh:
29. But he is a Jew, which is one inwardly
So if we understand the Bible and understand that it is not to
be taken literally we have revealed to us a wonderful truth.
PAT ROBERTSON REFUTES THE
VERY BIBLE HE PRAISES
Pat Robertson causes strife and derision by what he
says because he refuses the Bibles directions
in his ministry.
---
THE DIRECTIONS
MR. ROBERTSON HAS IGNORED
2nd Corinthians 3:5.
Our sufficiency is of God;

Who has made us able ministers of the new testament;
not of the letter, but of the spirit: for the letter kills,
but the spirit gives life.
That information has evaded so many people who insist on
taking scripture literally and because of that find themselves
so lost to what is intended by God, and why the world
is in the condition that it is.
---
THE FOUNDATION OF EVIL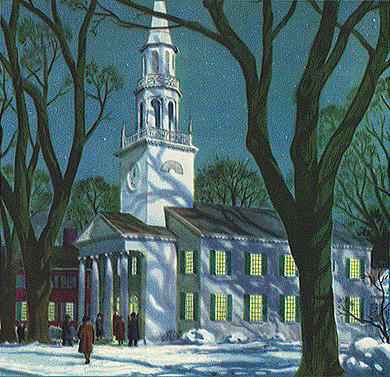 RELIGION
One of the most serious problems that humanity faces
is the determination of so many religions to make other
people believe what they believe, or feel what they feel.
There is a movement afoot in this country to make a
constitutional amendment of some kind that would define
marriage as a union of a man and a woman.
This is to stop the movement in the gay community
to legitimize marriage for them.
The religious ones are not content to hold their deep
beliefs to themselves.
They must force what they believe on others who
believe and feel differently.
And, they will even go to the extreme as was done
in the middle ages in Europe, and that is to make laws to
prevent others from following a type of life that the religious
ones do not approve of.
---
RELIGIONS TRACK RECORD IS BAD
Our religions which have also supported slavery,
discrimination against all kinds of people, as well as war
and violence around the world, insist that everyone live and
follow their way, even if they have to make a law to enforce that.
Let us not forget that the Ku Klux Klan is a Christian organization.
Forcing others to believe and live as they do under social
law is a return to the dark ages.
Whatever you believe , you believe, and as long as your belief does
not infringe on, or injure someone else, then it should be absolutely
left alone, and you should be allowed to follow your own path.
---
THE GREAT EVIL
Religion is the great evil .
But if you believe its not, then that is your business .
And accordingly, if two men, or two women, want to marry
each other, that's their business.
It is not my way and it may not be your way, but it's their way.
They should be left alone to pursue their lives as long as that
pursuit does not infringe on, or injure, you or me.
---
LAWS BASED ON
RELIGIOUS SUPERSTITIONS
So many laws are enforced that are based on religious
superstitions taken from a literal reading of Greek mythology
called the Bible.
If someone wants to pay to have sex with someone
else who cares?
What a wonderful world this would be if we could abandon
all forms of religion and return to God.
---
If You Can Help, Or For DVD's, Flash Drives, Or E Books Click Here
TO RETURN TO THE HIDDEN MEANINGS HOME PAGE CLICK HERE
Non Profit Org. Under New Age Christian Village Church AKA Hidden Meanings
INDEX
| | |
| --- | --- |
| Ariel Sharon | Ariel Sharon |
| Ku Klux Klan | |
| Palestinians | |
| Pat Robertson | Pat Robertson |