WE NEED A HUMAN SACRIFICE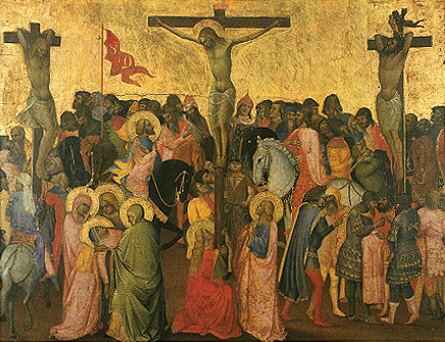 I WONDER WHO THAT'S GONNA BE?

THE BIBLE SAYS GOD WAS DISGUSTED
WITH ANIMAL SACRIFICE
SO HE WANTS A HUMAN SACRIFICE

?

Christianity came along, and said that God is not turned

on by killing animals, he needs a human sacrifice.

And so they misinterpreted the mythology of Jesus in the same way

that the ancients misinterpreted the mythology of Animal sacrifice.
Isaiah 1:11 To what purpose is the multitude of your sacrifices
to me, says the Lord
I am full of the burnt offerings of rams, and the fat of fed beasts,
and I delight not in the blood of bullocks , or of lambs or of he goats.
When you come to appear before me, who has required this at your hand.
Isaiah 1:15 And when you spread your hands,
I will hide my eyes from you when you
make many prayers. I will not hear. Your hands are full of blood
There is the Bible saying that God did not want blood shed as sacrifice.
The sacrifice is mythical, symbolic.
When you separate from thought in meditation you are sacrificing
your animal nature
That is what it is all about and what they do not understand
But now you do.
So go and sacrifice the animal, your thoughts.
---
If You Can Help, Or For DVD's, Flash Drives, Or E Books
Click
Here
TO RETURN TO THE HIDDEN MEANINGS HOME PAGE CLICK HERE
Non Profit Org. Under New Age Christian Village Church AKA Hidden Meanings