REALITY
CAN WE FIGURE OUT ?
WHAT ARE WE REALLY, AND WHAT ARE WE DOING ON THIS PLANET, AND WHY ?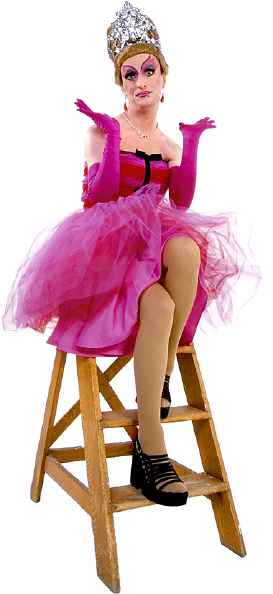 AND MOST IMPORTANTLY , WHAT'S OUT THERE ?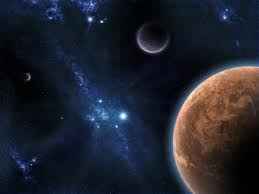 WHAT IS REAL ?
That is probably the most important consideration that a human being can make.
What is real ?
What part do I play in it ?
Must I have faith ?
Can I have proof ?
What happens when I die ?
What's really out there ?
What's Going On ??
---
RELIGION HAS TAUGHT US WHAT IS NOT REAL
Instead of concentrating on what is real, we have wound up confused by religion who has taught us mythology and ancient symbolic languages as literal.
So we wind up reading the stories in the Bible and have absolutely no idea what they mean.
---
THE SECRET
People are consumed by books such as the Secret which tell them that if they believe and think on something it will come to them.
Thus think about a new car, or a new tv, or a new job, and it will come.
---
OUR SALVATION IS GETTING STUFF
We are obsessed by the never ending search for things, which in turn causes us to enter into competition with others, which goes all the way up to governments competing, which winds up with what we see today, brutal killing in the name of our way of getting things.
---
LET'S DISCUSS SOMETHING SERIOUS
ARE THEIR REALLY OTHER UNIVERSES ?
Meditation is the only way to bring ourselves into a communion with the true nature of reality and the subject of other universes.
We have discussed this numerous times but it is worthy of a repeat effort.
This is Professor Max Tegmark
Massachussetts Institute of Technology.

Think about that.
There are an infinite number of people who actually are you
---
THIS IS PROFESSOR DAVID DEUTSCH
OF OXFORD UNIVERSITY IN ENGLAND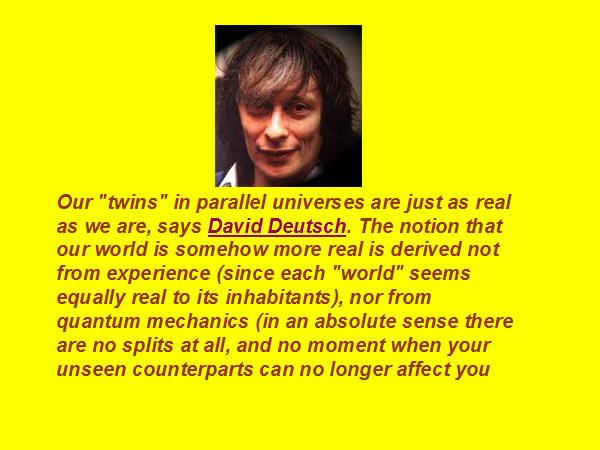 Above: Professor Deutsch says there is no moment when your unseen counterparts
can no longer affect you.
---
THIS IS PROFESSOR PAUL STEINHARDT OF
PRINCETON UNIVERSITY IN NEW JERSEY

LOOK WHAT HE SAYS
PARALLEL UNIVERSES DO EXIST
AND THEY ARE MORE BIZARRE THEN ANY
SCIENCE FICTION WRITER COULD IMAGINE
---
HERE'S PHYSICIST FRED ALAN WOLFE

LOOK WHAT HE SAYS.
IN A PARALLEL UNIVERSE
THERE MAY BE HUMAN BEINGS WHO
ARE EXACT DUPLICATES OF OURSELVES
Of course for years there has been controversy about this subject of the existence of parallel universes and copies of ourselves living in them.
The man that placed a certainty on the subject was John Stewart Bell of Ireland. He presented what is known now as Bells Theorem.
He passed away several years ago.
Bell proved through quantum computation that the spooky action at a distance that Einstein had previously proved occurred in a non local situation. In other words if you touch a particle here, it will effect the twin of that particle even on the other side of the universe, instantly.
Bell called it the voodoo effect and no one has ever been able to prove him wrong.
---
JOHN STEWART BELL
NOBODY HAS EVER PROVED HIM WRONG

As you can see Bells theorem proved that what Einstein had proved
(that there is spooky action at a distance) extended to anywhere in existence.
Anywhere in the universe.
---
IN A PARALLEL UNIVERSE THERE IS A COPY OF YOU AND ME
WHATEVER WE DO HERE, OUR COPIES DO THE OPPOSITE THERE.
WE GO TO SLEEP THERE AND WE WAKE UP HERE
AND WE THINK IT WAS A DREAM
When atoms which are initially joined together split apart, they go away from each other and can go to the other side of the universe, and yet they are still connected by an instantaneous reaction.
The voodoo effect, you stick a pin in a doll and it effects someone else instantly, no matter where they are.
All of these witnesses that we have studied are people with great credibility. David Deutsch is considered as the most learned person in the world concerning parallel universes.
---
PHYSICIST NICK HERBERT
Nick Herbert who is a very well respected physicist from California made
this comment about Bells theorem .

So if there is any such thing as proof we have it.
You are atom and all atoms have twins that split off from one another to the ends of time.
So this is reality that no one knows anything about except those in science, and those who come here.
It is the true nature of reality which allows us to fly above the 3 dimensional world we exist in to our actual existence throughout the universe .
DO SOME DISAGREE?
Now are there scientists who would disagree, of course.
But they have never been able to knock down Bells theorem and their disagreement is based on their feelings. It seems to weird.
---
ALBERT EINSTEIN COULDN'T HANDLE IT
That is the way Einstein felt.
About touching here effecting somewhere across the universe Einstein said, "God does not roll dice with creation", to which physicist Neils Boehr said, "Albert stop telling God what to do".
All of this led me back to the statement made by Fred Alan Wolf about parallel universes etc.
It was something that I have not been able to shake and that is this.
---
PHYSICIST FRED ALAN WOLFE

Altered states, schizophrenia , lucid dreaming.
---
YOU THINK YOU ARE GOING TO SLEEP TONIGHT
BUT YOU HAVE NEVER BEEN ASLEEP
When you go to bed at night you go somewhere else.
You are involved in real live situations and they continue when you awake here .
You are still doing what you were doing there before you woke up here.
But you say, I have so many different dreams, it seems I am in a different adventure every night.
---
YOU ARE ATOMS AND ATOMS EXIST
IN MANY PLACES AT THE SAME TIME
One single atom has been shown to exist in many places at once!
This phenomenon has been shown in experiments.
More and more scientists are becoming convinced that the world of atoms is the same as our own.
Should this prove to be true then indeed there must be alternative realities in alternative universes that exist alongside our own.
The key there is the first line, one single atom has been shown to exist in many places at once.
Can you understand ? The physicist knowing we are atoms say that since one single atom must exist in many places at once , since we are atoms, so must we.
---
PROFESSOR MAX TEGMARK MIT UNIVERSITY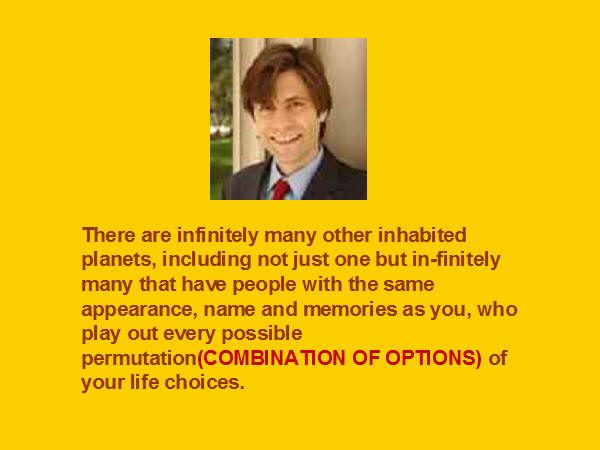 It is why David Deutsch talks about our twins, plural in parallel universes

<![if !supportLineBreakNewLine]>
<![endif]>

So we hold our head and say, what is real and where am I ?
What am I doing here that may effect me there and what am I doing there that may effect me here.
And lo and behold this is reality.
---
DREAMS AND HALLUCINATIONS
ARE THEY TRIPS TO OTHER PLACES?
So I thought about Fred Alan Wolfs statement about dreams being trips to a parallel universe and then I considered hallucinations. People that see things that we cannot see.
People that talk to other people that we cannot see and we cannot hear.
---
PEOPLE OF THE SECRET WORLD
AND MANY OF THEM LIVE IN NURSING HOMES
People that are really in a Secret world.
A secret reality that they cannot explain to us but by themselves they go about seeing things and saying things.
And we go about saying poor so and so, he's really out of it.
Nothing much can be done.
YET THEY ARE SEEING THINGS THAT WE PRAY TO SEE
And we are saying they are crazy because they see the things that we are desperately trying to see ourselves.
And the interesting point is that the window to that other world opens when there is a physical change to the brain in one way or another.
---
WHEN THE BRAIN CHANGES THE DOORS OPEN
Either induced by trauma, disease of some sort, drugs.
When something changes in the brain it can open a window to a different reality.
A parallel universe.
We see and hear what we have never been able to see and hear.
WE PLACE THEM IN INSTITUTIONS
BECAUSE THEY SEE AND HEAR THINGS WE CANNOT
Now of course the people who have this condition we label as sick and place them in institutions because they are living in a condition that is not in harmony with ours.
Very interesting, we call it mentally disturbed.
They see things , they hear things we don't, and to them it is very very real.
In different times of history these situations are described in different ways.
BUT THE PEOPLE IN THE BIBLE WHO SAW AND HEARD THINGS, WE CALL SAINTS
Angels and light beings and spirits and ghosts, Carl Jung used the term archetypes,
personal experience of the deep forces and motivations underlying human behavior.
Then we come into this age and we're talking about beings in parallel universes which are twins of ourselves.
---
WHAT ARE DEEP FORCES UNDERLYING HUMAN BEHAVIOR
What Carl Jung referred to as archetypes, or deep forces underlying human behavior the Bible refers to angels and spirits.
People see things and talk with others whom we do not see unless we have the same brain transformation that they have.
SOME CALL IT SCHIZOPHRENIA OR DEMENTIA
AND OTHERS CALL IT THE HOLY SPIRIT
Whether we call it schizophrenia or dementia , we describe a condition in which people have access to another realm.
A strange realm in which besides communicating with physical people here, they also communicate with physical people there who are invisible to us.
As we consider the so called hallucinations, and the archetypes of invisible beings as referred to by Jung, let us again remember the words of David Deutsch.
---
AGAIN THE WORDS OF PHYSICIST DAVID DEUTSCH

I want you to remember this because as we go into a time of strange happenings, we will be allowed to see things.
You will understand what is happening and where these invisible beings are coming from.
---
ROBERT SARDELLO, UNIVERSITY OF DALLAS
He is an author and former head of the University of Dallas psychology department.
This is what he says.

In truth, the psychotherapist has not the faintest notion of what he is dealing with, nor how very simplistic even the most complex of psychological theories really are because of the failure to recognize the reality of the spiritual worlds.
---
CARL JUNG
This is something that Carl Jung had a deep problem with.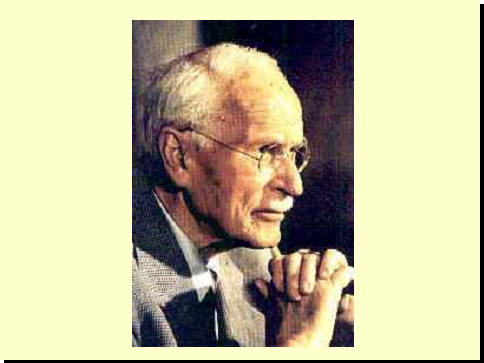 CARL JUNG SAID THAT TREATING PEOPLE WITH HALLUCINATIONS WITH DRUGS
SIMPLY COVERS OVER WHAT IS REALLY GOING ON
Carl Jung was very much against treating people with hallucinations and schizophrenia with drugs which Jung said is extremely destructive to the person as all it does is cover over the activity that is going on within.
MANY TREATMENT CENTERS GIVE PATIENTS DRUGS
JUST TO KEEP THEM QUIET
Here is the deep problem when we consider the question of the other world, the light beings or spirits that one refers to.
WE BOW TO THE PEOPLE OF ANCIENT TIMES
WHO COMMUNICATED WITH THE UNSEEN WORLD
WE CALL THEM SAINTS AND PROPHETS
BUT NOW WE DRUG THEM SO THEY SHUT UP
As soon as someone starts communicating with that other world or people in that other world or parallel universe, they are drugged since that does not harmonize with "civilization", or they are institutionalized to keep them away from "normal" people.
Being able to communicate and visualize the other side or the parallel universes simply cannot exist with the vast majority of the planet where things are confined to 3 dimensions, earthbound.
It causes too much confusion when one person can see and communicate with someone that you cannot .
---
PEOPLE GO TO CHURCH TO TOUCH THE VERY THINGS
THAT SCARE THE PANTS OFF THEM
And yet millions of people file into churches and mosques and temples weekly to try and touch the very thing that frightens them to death.
And when they finally do touch that world they are given medical treatment with drugs, so they become normal like us and see nothing.
PEOPLE THAT HAVE MENTAL PROBLEMS
ARE ON ANOTHER BRAIN FREQUENCY
The difference between a person who has what we call mental problems, and you and , is that they have a change within the electronic operation of the brain that allows reception and transmission from another frequency.
---
PICKING UP TWO STATIONS AT THE SAME TIME
ON YOUR CAR RADIO?
Did you ever have the problem while in the car of trying to listen to one radio station and there was another station interfering, so you actually are hearing two transmissions at the same time ?
Sometimes you can tune the interfering transmission out, but people in these mental states have no tuning apparatus and so it is up to a doctor to provide some form of medication that will attempt to tune to a different frequency and in reality, tune the other world transmission out.
DEMENTIA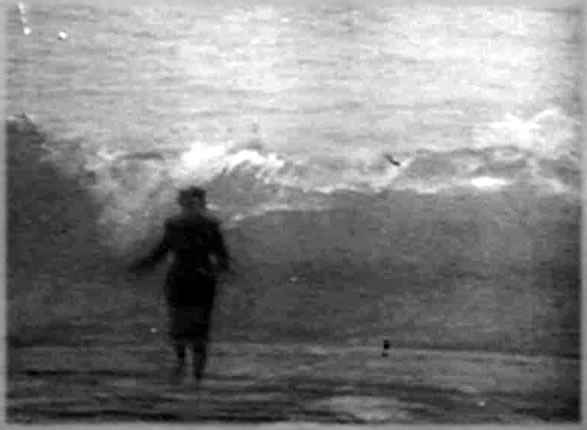 Enter the strange universe called Dementia.
The open door beyond the veil.
On aspect of dementia is Alzheimer's which effects people who reach the stage of total memory loss.
They exist physically here but mentally they exist in another place that those here cannot reach.
The loss of memory is a devastating occurrence in this 3 dimensional existence because it gradually lowers the individual into a total separation from what we perceive as reality.
---
BUT WHAT ABOUT OUR DREAM REALITIES?
The experiences we all have nightly in what we call dreams points us to what is happening.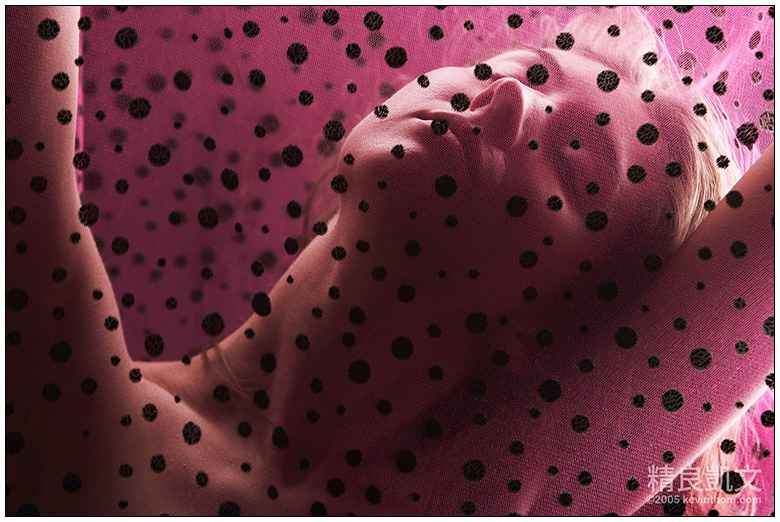 WHEN YOU ARE IN A DREAM STATE IN A PARALLEL UNIVERSE
YOU GO ABOUT YOUR ACTIVITIES WITH NO KNOWLEDGE
THAT YOUR BODY IS SLEEPING HERE
As you move about, there is never a reference to your body that is lying
there in a totally unconscious state ?
---
YOU ACTIVELY PARTICIPATE IN A PARALLEL STATE
WHILE YOUR BODY SLEEPS HERE
You are in another world and things are happening and you have no idea
that your other self is lying here in an unconscious state, no idea at all.
You are totally separated from this existence.
---
THE UNIVERSITY OF WISCONSIN STUDY
WHAT HAPPENS WHEN YOU SLEEP
The University of Wisconsin did a study on what happens to you when you sleep.
This is what they found.
"Brain disconnects during deep sleep, University of Wisconsin at Madison study says"
As we slip into deep sleep, higher regions of our brains
take a vacation from each other, disconnecting so much that
consciousness is snuffed out and a once highly integrated organ
becomes separated, according to a groundbreaking experiment by
University of Wisconsin-Madison researchers.
WHAT IT SAYS IS THAT WHEN YOU SLEEP YOUR BRAIN DISCONNECTS
You see, your brain disconnects so much that consciousness is stuffed out.
Your brain is literally separated from your body.
During that period though your body remains alive you are in reality dead.
And yet you are supremely active being involved in all kinds of situations in a parallel place.
You might ask well how can that be possible since I am in so many different situations every night something different.
---
PROFESSOR MAX TEXMARK MIT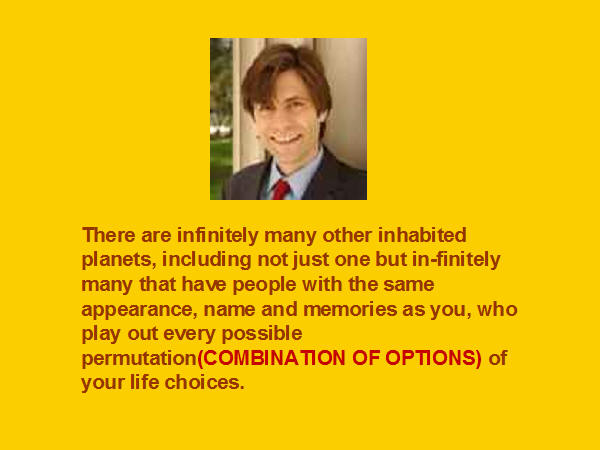 THE NUMBER OF COPIES OF YOU IS INFINITE
In other words the number of parallel dwelling places is infinite and the number of you is infinite.
So you see the person who may be hallucinating, or with Alzheimer's, has moved in to a parallel existence but the brain is still functioning here, and thus there is a great conflict between parallel realities.
---
MY LATE BROTHER TOLD OF SUCH EXPERIENCES
BEFORE HE DIED
I remember my brother, who has since passed away, telling my wife and I that he saw my sister who had previously passed, standing in the hallway.
He really did.
There was no question about that.
The problem however was that his physical brain was still connected to this dimension
but the other dimension was also entering in.
---
WHEN A PERSONS BRAIN DOES NOT TOTALLY DISCONNECT
DURING SLEEP THEY MAY SLEEP WALK
If your brain did not disconnect from your body during sleep, you will begin to act out
your experiences and your interactions with people on the other side and the first aid squad along with the police would be summoned to your home.
So there is a time for you to enter the parallel experience and your brain accommodates
you by disconnecting from your body during sleep.
FOR YOU
IS THIS JUST MORE TALK, MORE STUDY?
But all of this comes into you as more talk and more ideas and more possibilities.
How does this happen.
What is a person whose brain has undergone change seeing, who are they talking to.
What is it that allows them to see such things.
To take us a bit deeper into the realm of nothing where everything waits, I want to introduce you to Dr. Rick Strassman.
As usual you will have to be the jury and decide if his credentials would warrant your attention and consideration.
---
DR. RICK STRASSMAN
FIRST HIS CREDENTIALS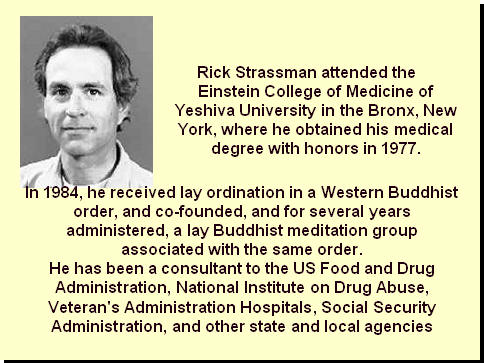 I THINK YOU WOULD AGREE THAT HE IS A QUALIFIED WITNESS
BUT THERE'S MORE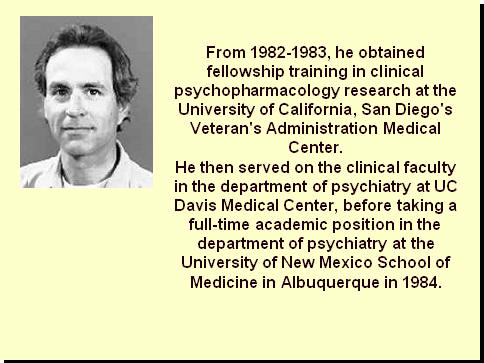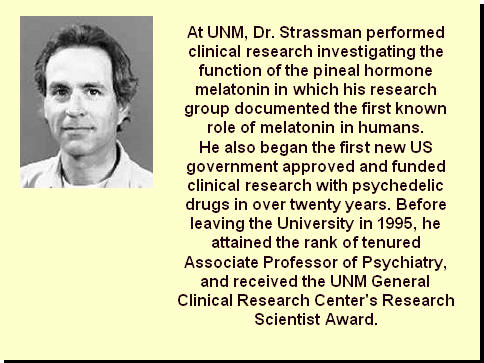 RICK STRASSMANS BOOK
The reason that I wanted you to look extensively at his background is because I am going
to do something that I generally do not do.
I am going to recommend that you buy his book.
I have not read all of it but in glancing at it I think it will prepare us for the parting of the
veil that is soon to come.
This is Rick Strassmans book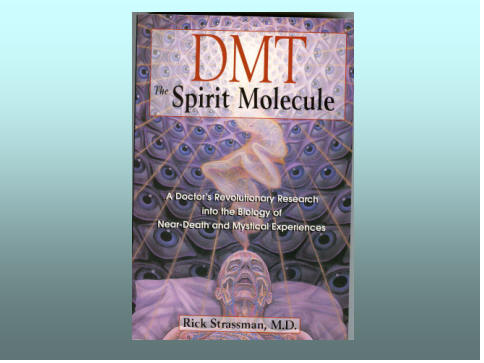 Rick Strassman is a Jewish Medical Doctor and Psychiatrist as well as a
Buddhist Meditation Leader.
On the back of this book is a comment from Bruce Greyson who is Editor of a Journal on
Near Death Studies.
This is what he says.
A dazzling journey through psychedelic drug experimentation and a tantalizing peek into
the new model of how the brain and mind work.
Strassman's research points toward a physiological basis for spirit and its
interaction with the human body.
His data suggests that our brain chemistry allows us access to other realms of
existence just when we need it most and his story recounts both the dangers and
promises of entering this brave new world
It's very important to also be aware that all of his experimental work was studied
and approved by the US Food and Drug Administration .
For our purposes of study, I want you to see why this book should interest you as it does me.
And please keep in mind that all of the experiments Dr Strassman performed were done
in a university clinical setting sanctioned by the USFDA. That is very important.
Now this is what is written on the back of the book.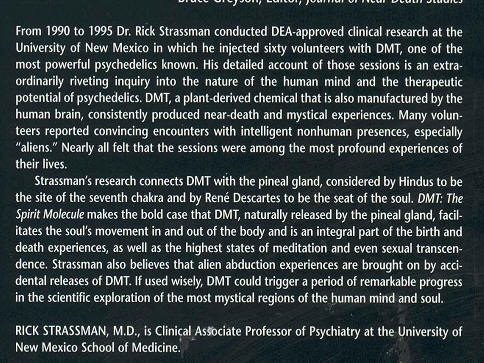 THE REPORT ABOVE DESCRIBES RICK STRASSMANS EXPERIMENTS
AT THE UNIVERSITY OF NEW MEXICO CONCERNING DMT (ILLEGAL DRUG)
BEING PRODUCED BY THE HUMAN PINEAL GLAND
As we put together all of the statements by scientists and physicists concerning dreams,
out of body experiences, parallel universes and the multiple copies of us , we come now
to the movement within us of a created mechanism that allows us to move through the veil.
---
DMT, A HALLUCINOGENIC IS PRODUCED IN OUR BODY
This drug DMT secreted by the pineal gland actually flows throughout our entire body and one has to ask what the creator had in mind when he/she saw fit to equip us with a hallucinogenic.
It also brings to a whole new perspective the words of Jesus in Matthew 6:22 in the Bible.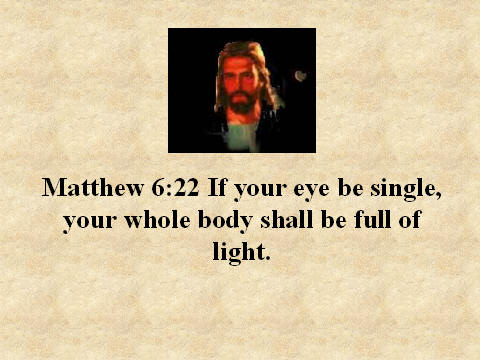 IF YOUR EYE BE SINGLE YOU MAY HALLUCINATE
YES, JESUS IN THE BIBLE DIRECTED YOU TO AN ORGAN IN YOUR BODY
THAT SECRETES A HALLUCINOGENIC DRUG
There is no question that the pineal gland of the brain, the single eye, secretes a
hallucinogenic drug called DMT.
It is an illegal drug in this country but it is freely distributed within you by your head.
---
DMT FROM THE PINEAL MAY ALLOW YOU TO SEE INTO THE OTHER SIDE
Does this mean that if you stimulate the pineal gland you will be filled with DMT in an
amount that will open the gates to the other side so you may peek in ?
Is the reason that people who hallucinate , who see things that are not there or who talk
to people who are not there because the amount of DMT flowing through their body is
for whatever reason excessive.
Rick Strassman raises that point.
Is there anything in the Bible that connects a hallucination with the pineal gland or the single eye.
Yes there is.
BELOW JACOB IS WRESTLING WITH HIMSELF
WE ALL EXPERIENCE THESE TIMES OF THE MIND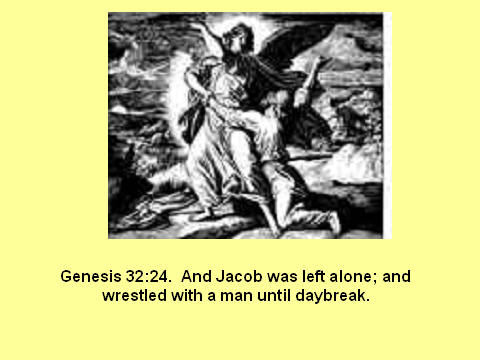 THIS MAN HALLUCINATING WROTE THE BIBLE
The amazing part of this is that if this happened now they put the person hallucinating in a mental institution, in that time the person hallucinating wrote the Bible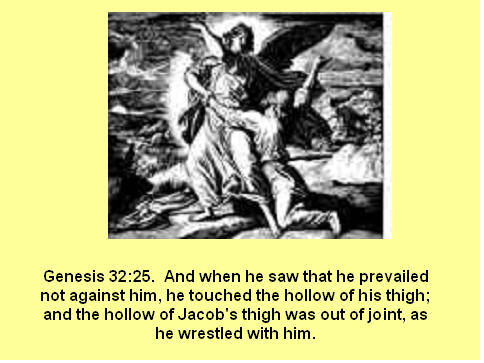 SHUTTING DOWN THE DESIRES ON THIS SIDE
THROWS OPEN THE DOORS TO THE OTHER SIDE
What is happening here is the wrestling that goes on between ourselves within ourselves.
We wrestle with this and that and get very stressed and in the meditation our thigh is put out.
The thigh is a symbol of desire because of its closeness to the private area.
So our desire to have things our way is put down through the pineal meditation .
WAS THIS WRESTLING MATCH WITH AN ANGEL A HALLUCINATION?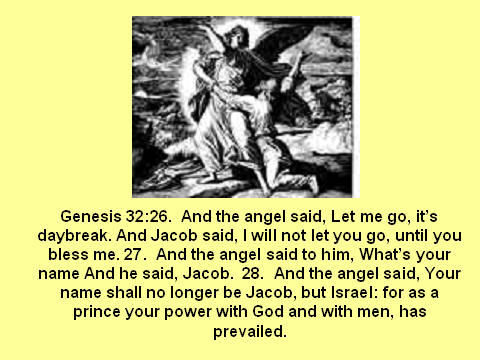 Israel the word is a combination of the ancient Gods, Isis RA and EL.
IS being the feminine or mind part
RA being the masculine or body part
EL being the spiritual part.
So in this hallucination the person in meditation where the body is secreting DMT has this extreme change to the mind.
Now how do I know it was DMT and the Pineal or Single eye in meditation?
---
JACOB CALLS THE SOURCE OF HIS ENCOUNTER
WITH THE ANGEL PENIEL
PINEAL IS THE SOURCE OF THE HALLUCINATING DRUG DMT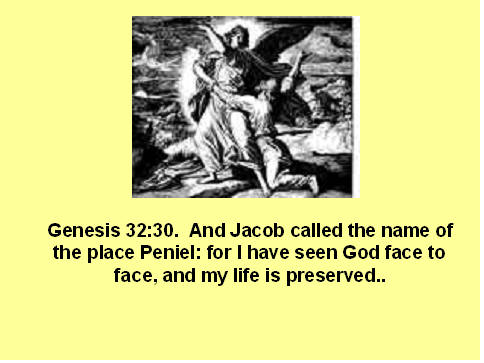 DMT is secreted by the Pineal Gland of the brain. It is a hallucinogenic .
You see things that others cant see, you talk to people that others can't see.
It is spelled differently but consider that this is a writing that is thousands of years old.
---
JACOB AND HIS WIFE HAD BEEN INTO DRUGS
BEFORE THIS ENCOUNTER
Now according to the Bible Jacob was not new to drugs.
His wife at one time bought some mandrakes that were the marijuana of the day from someone in exchange for letter Jacob sleep with the woman who gave them to her.
These were strange people and they wrote the Bible and everybody kisses the book.
NOW LOOK AT PAGE 53 OF RICK STRASSMAN'S BOOK
Now when we talk about Jacob seeing this angel, hallucinating, and its connection
to the Pineal Gland and DMT, I want to show you page 53 of
Rick Strassmans book DMT Spirit Molecule.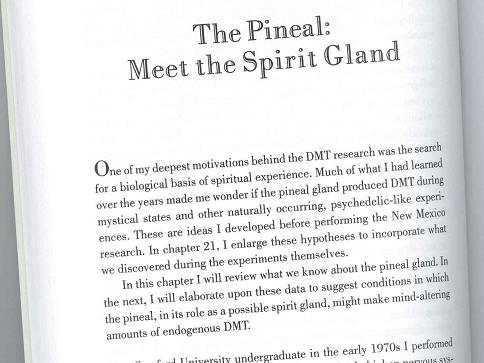 RICK STRASSMANS WORK CONNECTED DMT TO SPIRITUAL EXPERIENCES
So here we have Jacob calling the place where he saw the angel Pineal,
and Dr Strassman is exploring the possibility of mind altering endogenous
(derives internally) DMT coming from the pineal.
In other words, you dont have to take it externally because it is a natural substance within everyone.
---
If You Can Donate, Or For DVD's, Flash Drives, Or E Books
Click
Here
TO RETURN TO THE HIDDEN MEANINGS HOME PAGE CLICK HERE