TRANSLATE THIS PAGE INTO ANY LANGUAGE
THE WAR GODS
WE FOLLOW POLITICIANS INTO WAR

________________________________________________________________________
In Newsweek magazine there was a most interesting article titled Bush and God.
It's cover line was, "How faith changed his life and shapes his Presidency".
It is a very revealing look at how much trust the President at that time
placed in his guidance from God.
At that time in the White House were Bible studies, and prayer meetings,
as part of the daily activity.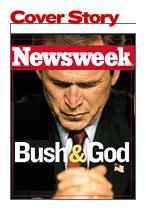 ---
CONSIDER THE WORLD
AND ITS GODS
Amazingly if one really studies the current crisis surrounding the violence
in the world, the most dramatic thing that one is immediately confronted
with is that the crisis involves world leaders who are deeply
religious and drawn to their God through devout faith.
They become combatants in an eternal struggle of one version
of God warring against the other.
---
BUT WHAT ABOUT GOD?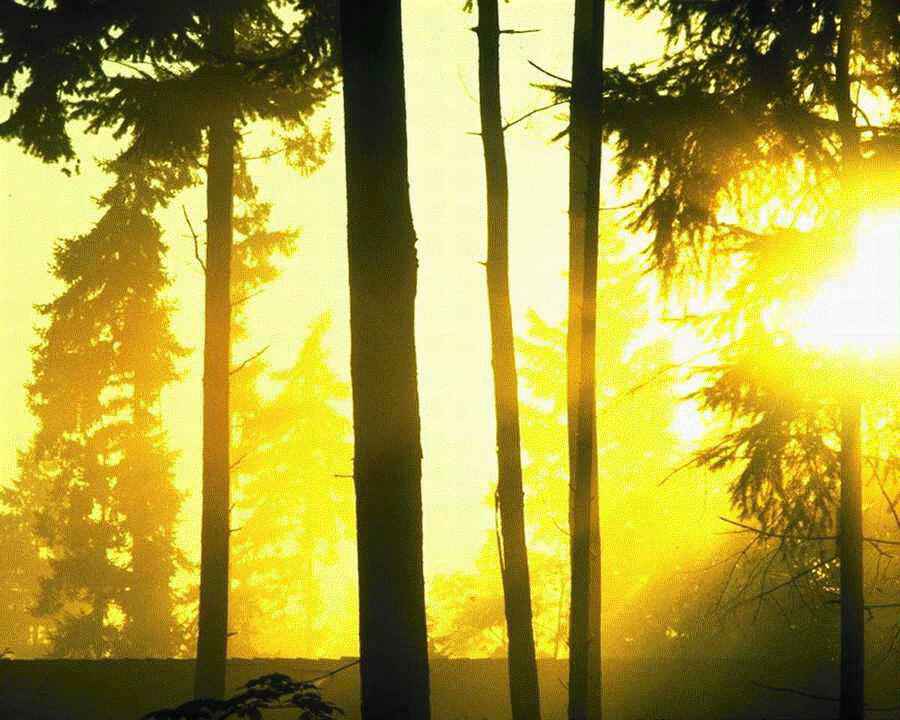 If indeed the leaders of large numbers of people were followers of God,
the rest of us would be in peace.
They would not be ready to kill, attack and destroy one another's
followers at a moments notice.
If they truly were followers of God the bizarre events we have lived through
recently would never have occurred.
THEY ARE OBVIOUSLY NOT FOLLOWING GOD
Thus if not God, then who are they following?
---
CONSIDER RELIGION
Within the three religions currently involved in conflict there are people
who understand the scriptures to be symbolic, and and do not
follow the path of violence and war.
In Islam they are called Sufi
In Hebrew they are called Cabbalists
In Christianity they are called Mystics.
The ones who lead their countries into war are literalists.
THEY HAVE ONE HAND OVER THEIR HEART
AND THE OTHER ON THE TRIGGER
---
THE ANCIENT WRITERS
THEIR WRITINGS WERE SYMBOLIC
The ancient writers wrote in deep symbols.
THE OLD AND NEW TESTAMENTS OF THE BIBLE
ARE GREEK MYTHOLOGY
The Old and New Testament, which Christians rely on as the word of God, is ancient Greek.
The Old Testament became a Greek document in 300BC called the Septuagint.
GREEK MYTHOLOGY AND WAR
Greek mythology which is how the Bible was written, always focuses on
wars as a symbolic way of describing
the clash of natural energies.
---
THE BIBLE SAYS NOT TO READ IT LITERALLY
The Bible itself warns readers not to take it literally, it says,
be not a minister of the letter for the letter kills.
WORLD LEADERS WAGE WAR
AND BELIEVE GOD IS ON THEIR SIDE.
Well this is exactly what the world leaders who kill and justify their
killing in the name of God have done, and are doing.
THEY DON'T FOLLOW GOD
THEY FOLLOW RELIGION
They are not following God at all; they are following their religious beliefs.
Religious beliefs depend on the one interpreting.
IT DEPENDS WHICH RELIGIOUS LEADER IS GIVING ADVICE
Pope John Paul told the President not to attack Iraq, but Jerry Falwell said bombs away, attack.
THE RESULT DOES NOT DEPEND ON GOD
IT DEPENDS ON WHICH VERSION OF GOD IS ACCEPTED
So you see, it doesn't depend on God, it depends on the particular v
ersion of God that you are comfortable with.
In this case the President was more comfortable with the fundamentalist
approach then more traditional .
---
THE ORIGIN OF THE TROUBLE
I have a Muslim friend who is a Sufi.
A SUFI IS A MUSLIM MYSTIC
That means he goes beyond the letter of the Koran in the same way
he Christians, and Jews are supposed to go
beyond the letter of the Bible.
I ASKED HIM WHY THERE IS SUCH VIOLENCE
CONNECTED TO RELIGION
I asked him to explain to me why there is such violence
and hatred between the two sides.
He looked at me and his answer is one that has made such sense
and stayed with me so long.
He said,
Bill, your God said, take the land away from the Arabs, our God said, get it back.
He then said, as long as the war Gods are in control of these religions
there will be no end to the killing and the destruction.
The war Gods must die.
---
WHERE IS COMMON SENSE?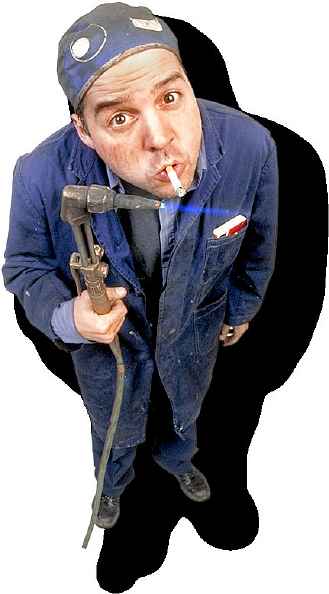 Shouldn't it make sense to anyone, that if there is a God who orders
the affairs of the people of the earth, that that God would not approve of killing,
and destroying others, based on what a particular group feels pleases that God?
COMMON SENSE IS SO LACKING IN THE WAYS OF THIS WORLD
World leaders pray to a war God to give them victory in battle that
claims the lives of thousands of innocent people.
And they are sure that God is on their side.
The innocent people who are caught up in the killing have no say.
THE ONES DOING THE KILLING AND BEING KILLED MUST BE LOYAL
TThey are supposed to be patriotic and loyal to their country
while their country is being loyal to a God of war
ar.
---
JESUS
J
Jesus Christ is the ultimate pacifist.
Not only does he not allow killing of any kind, he does not even allow anger.
SO MANY CHRISTIANS SUPPORT WAR
WHICH IS TOTALLY AGAINST THE TEACHINGS OF JESUS CHRIST
So it seems that Jesus Christ is a wonderful figure to turn to as long
as he does not get in the way of what you want to do,
and who you want to destroy.
---
THE WORD OF KNOWLEDGE
A COMMON CHRISTIAN PRACTICE WHERE GOD IS CHANNELED
THROUGH A MEMBER AND SPEAKS INSTRUCTIONS AS TO
WHAT SHOULD BE DONE
HE NEVER SEEMS TO DISAGREE WITH THE PASTOR
Those of you who have seen Pat Robertson on television have seen him use it quite often.
Basically one of the persons in the prayer group claims to receive from God a word of knowledge, and then utters directions or comments alleged to have come directly from God.
Can you imagine a world leader is in a prayer group, and in that group someone claims to have a Word Of Knowledge from God that God wants to lead a new crusade into the middle east to overwhelm the Muslim nations?
WOULD YOU LIKE YOUR SON OR DAUGHTER
SENT OFF TO BATTLE FOR SOMETHING LIKE THAT?
Young people get killed because someone claims to have something come into their head?
---
WHAT CAN WE DO?
First one must decide if he/she is going to follow God or follow religion.
YOUR ONLY CONTACT WITH GOD COMES FROM WITHIN YOURSELF
IT CANNOT COME THROUGH ANY RELIGION
If the choice is to follow God then one will enter within oneself and seek
through meditation, the invisible force of love, and healing,
for the sake of yourself and your family.
YOU CANNOT GO AGAINST GOD AND CHRIST
FOR THE SAKE OF YOUR POLITICS
My purpose here is not to suggest what your political beliefs should be,
but only to point out that the present conflicts which have already
resulted in the killing of thousands is formed in the religious beliefs
of people who ascend to a place of leadership.
Those beliefs then culminate in the killing of the innocent.
It has always been that way and it is not of God.
---
THE KILLING FIELDS
The concern for the condition of the world, has risen far beyond any one person,
one party, one religion, or one government.
EVERY HUMAN BEING REGARDLESS OF WHAT PART OF THE WORLD YOU LIVE IN
HAS AN OPTION
TO FOLLOW THE VISIBLE ONES INTO HELL
To follow the visible ones who lead from the lower physical realm.
OR TO FOLLOW THE INVISIBLE ONE WITHIN YOU
INTO A HARMONY WITH NATURE AND ALL LIFE
Regardless of your political persuasion, there is much more at stake then pride in ones party.
What is at stake is life itself.
TO QUOTE MARTIN LUTHER KING
It's not a question of violence or non violence.
It is a question of non violence or non survival.
There is a way to turn inward and no longer be led by the kings of the
earth and instead be lead by higher ones of the light.
So instead of choosing sides among politicians, I would recommend
you choose the side of your origin which is within you in the realm of the invisible light.
AS THE CHRIST SAID
CAST YOUR NET TO THE RIGHT SIDE
---
WHO CAN YOU TRUST ?
We have been witnesses to the destruction of the World Trade Center and the resultant assaults on Afghanistan and Iraq.
People are being killed in these places daily and tremendous destruction has been wrought.
TRUTH ALSO WAS A VICTIM
The problem which is coming forth to us more in this age then in the past
is that those who lead us to the killing fields cannot be
trusted as having told the truth.
YOU MUST BE LOYAL AND OBEY
EVEN IF THE COMMAND IS A LIE
We are expected to fall under the banner of our particular flag,
or we are considered traitors, even though the reasons we were given
for the killings in the first place, were not true.
People in all parts of the world are being forced to trust the
ones that have been proven to be untrustworthy.
---
WE HAVE BEEN DISTRACTED FROM OUR PURPOSE
What I mean by that is we are all light beings who came to the earth
as angles of light to enter a fetus where we nested.
We were to then seek out the higher which is our home base
in the invisible realm.
Instead we fell deeper and deeper into the abyss of the lower carnal side.
The physical side.
WE HAVE ASKED GOD TO BLESS OUR
SLAUGHTER IN THE KILLING FIELDS
We are light beings whose light is flickering out.
Thousands of people have died.
Destruction is beyond belief.
And the majority of other light beings stand waving flags in support
of the carnage in various parts of the world .
WHO IS GUIDING OUR LIVES?
GOD OR POLITICIANS?
Isn't it obvious ?
---
If You Can Donate, Or For DVD's, Flash Drives, Or E Books
Click
Here
TO RETURN TO THE HIDDEN MEANINGS HOME PAGE CLICK HERE