TRANSLATE THIS PAGE INTO ANY LANGUAGE
THE INVISIBLE YOU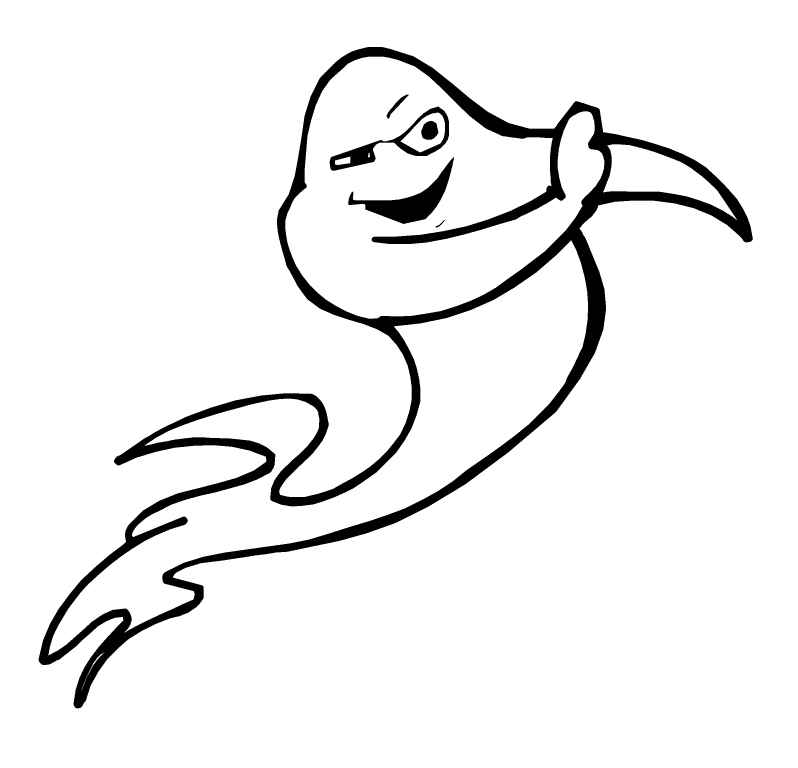 ITS ALL ABOUT YOUR EXISTENCE
This is all about you.
It is about your existence, your life, your contact with invisible
beings that religion refers to as spirit or angels but in actuality
are electro magnetic forms.
Your existence as both a photon and a physical body.
Just stop for a minute.
Put all of your religious beliefs aside and think.
---
WHAT ARE YOU REALLY?
As many times as I repeat this, I find myself not quite sure
that anyone has understood what I am saying.
You are a photon.
You are a photon that is capable of operating a body.
Your body is capable of nothing unless you operate it,
your brain is capable of nothing unless you input it.
There are two parts to your physical existence.
Your body and you.
---
YOU ARE A PHOTON
That you I am referring to is the photon.
The photon that nested in your body like a bird nests in a tree.
A photon who cares, who loves, who desires, who plans.
Your body is material stuff. It doesnít love or desire.
In fact when it goes awry it kills itself, cancer.
Your everyday contact with your family is not with their body,
but with their photon who operates their body.
The one that loves and brings peace,
and also hates and brings violence.
---
FEARING DEATH
The only reason you fear death is because you
fear leaving the ones you love.
If no one was on the planet but you, you would leave.
You would open the right angular gyrus and leave.
There would be no fear of death as there is no fear
of going to sleep.
It is your emotions that cause you not to want to die.
You do not want to leave those you love.
What will happen to them without you?
But if they're not there, you leave, you return to the home base
because you want to be with them.
You donít want to be with their bodies.
You want to be with them.
---
WE DIE WHEN WE WANT TO
Let me give you an example of that.
How many times have you seen a couple married for many
many years, one dies, and shortly after the other one dies and
in many instances for no apparent reason.
I had an aunt who died, and her and my uncle had been
married many many years.
I remember Joan and I were talking about this one night at their
home and he didnít say anything as we talked to others but Joan and
I both noticed his awareness.
His eyes told us that what his body knew was nothing.
What he as the invisible electro person knew was everything.
Inside of his body, the electro person who was his true self,
knew that he would be departing to rejoin the electro person
he had spent so much time with in bodily form on earth.
And so he had to leave the body and reunite with the electro
person whom he lived with here physically, for so long.
He did.
He died.
Nothing apparent or unusual.
He had to leave and he left.
It happens all the time.
---
THAT CHRISTMAS FEELING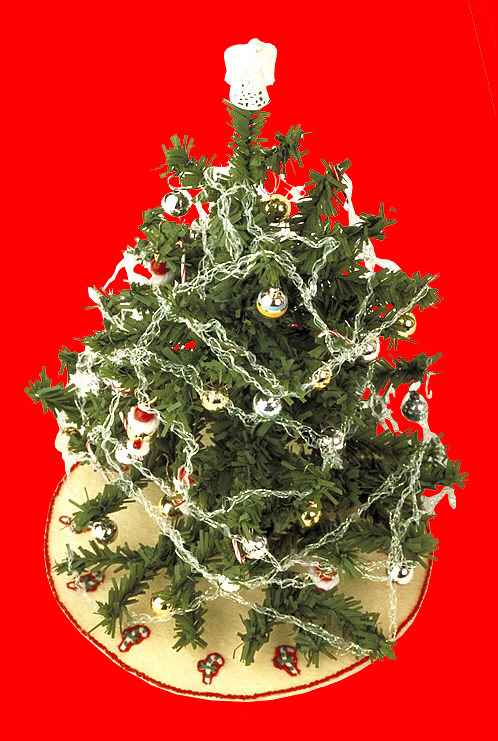 During the Christmas season there is a very special feeling
that touches each of us.
There is a feeling of rest, and family, a feeling of
giving and receiving.
In other words there is a deep feeling of others.
How we reach out to them and how they reach out to us.
That feeling is not physical at all.
It is the electro person who we really are,
inside of a physical body having a special feeling
about electro persons or light beings in other bodies.
Keep in mind.
Material, physical things are incapable of emotions.
Only the photon or light being who is inside of the
body can emote.
And so feelings that abound during Christmas are photon persons
reaching out to each other while occupying bodies of the earth.
---
IS IT FLESH , BLOOD, AND BONE THAT LOVES ?
OR IS IT SOMETHING ELSE INSIDE OF
THAT FLESH, BLOOD, AND BONE ?
Let us look at ourselves and attempt to determine what or
who is responsible for that feeling.
Is it our bodies that feel about others and ourselves
or is it something else?
Or is it both ?
Our bodies which feel, and something else which stimulates
or generates that feeling .
---
DO PHYSICAL, MATERIAL THINGS,
HAVE EMOTIONS ?
Bodies by themselves obviously cannot emote.
In other words physical things have no emotions.
Physical things cannot love by themselves,
they cannot hate by themselves.
There is something in addition to the physical thing which is absolutely
necessary for the emoting of love or hate to take place,
and that is the electro person.
In religious circles we refer to it as spirit for soul.
But in reality it is a measurable essence of electricity.
It is light or photon.
An invisible messenger particle which has the capacity to hold
within itself feelings, memories, ideas, concerns, plans,
hopes and fears.
Physical things cannot hold those feelings.
Only the invisible electro person we call soul or spirit can
make those occur.
No matter how deep a skilled surgeon may probe into a human brain
there will be no evidence of a feeling, or a memory, a concern,
idea, love, or hate.
---
YOUR MEMORIES ETC.
ARE NOT STORED IN THE BRAIN
Memories etc., are not stored in the brain.
They are transmitted in the 3 dimensional physical realm through
the brain in the same way we transmit e mail through a computer.
The computer originates nothing.
It must be programmed.
The brain originates nothing, it must be programmed.
Everytime you call upon your feelings, when you talk with yourself,
when you think, when you plan, when you hope,
it is the photon you which is active.
The brain has no part in this.
If you had no brain you would still feel, hope, plan, fear, and love,
because that essence is contained in the electro person ,
the invisible person that operates your body.
Cars are useless without drivers, bodies are useless without drivers.
Call it soul if it makes you happy, but in truth it is photon.
The photon who is the angel, who is the spirit, who is you,
who is God.
God is light, and you as a photon person are light.
Yes, God is photon, and you are made in the image
and likeness of God.
---
HOW CAN WE BE LIGHT
IF LIGHT TRAVELS
AT SUCH GREAT SPEED ?
Light particles,travel at 186,400 miles per second.
So how can this light, we as light beings, stop and carry
out day to day activities for years.
How can other invisible light beings stop and attract us, talk with us,
put things into our electro mind that we then can transmit
into our computer brain?
How is it possible?
We think of this photon traveling through space at bizarre speeds.
How could that be us ?
How could there be a person standing (as electro persons do)
right next to us if photon light particles travel at such speed?
Let me show you something .
Posted by the Associated Press.
Light brought to a halt in scientific first
Research could lead to advances in quantum computers
(AP) -- Physicists say they have brought light to a complete halt for a
fraction of a second and then sent it on its way, an achievement that
could someday help scientists develop powerful new computers.
The research differs from work published in 2001 that was hailed at the time
as having brought light to standstill.
In that work, light pulses were technically "stored" briefly when individual
particles of light, or photons, were taken up by atoms in a gas.
Harvard University researchers have now topped that feat by truly holding light
and its energy in its tracks -- if only for a few hundred-thousandths of a second.
"We have succeeded in holding a light pulse still without taking all
the energy away from it," said Mikhail D. Lukin, a Harvard physicist.
So now a primitive race such as ourselves have done this for the first time.
There is absolutely no question that light can be absolutely still.
Notice that this discovery improved on the previous work done in 2001.
So we have our answer.
You as a light being, as photon person inside a body can be still
and exist inside of a body on planet earth.
Yes the angle of light , the spirit, call it what you will,
the electro person who has gone in physical death ,
can stand still right next to you.
And you can sense it.
You can feel it and you also can hear what they say with
your electro person cosmic brain which is not physical.
So we can put to rest whether real people who are electro in nature,
who dwell on what we call the other side which is actually right here
can stop , and communicate with us.
---
THE WORDS OF JESUS
EXPLAINED HOW TO
ACHIEVE THIS CONTACT
If you have not heard from anyone on what we call the other side,
it is because you have chosen not to follow the instructions of
Jesus Christ which are quite clear.
Matthew 6:22 The light of the body is the eye:
if therefore your eye be single, your whole body shall be full of light.
What is being said is if you stimulate the pineal gland of the brain
in meditation, (the single eye) you will open the right angular gyrus allowing
the light person standing next to you to enter.
---
HOW DOES JOHN EDWARD DO IT ?
John Edward is a television personality who allegedly receives
information from the dead and in turn provides the information
he receives to his studio audience.
Is he a fraud ?
Does he use a method of questioning and seeking answers from a
large crowd that will generally provide something relevant to someone ?
Who knows ?
But that's not the question.
The question is, is it possible for someone to receive information
from the dead ?
The answer is no.
Anything that is dead is dead.
The point here however is that what John Edwards claims to receive
is information from people.
People who are not dead but simply in a realm outside of their body.
In other words, no person ever dies. Just bodies die.
So John Edwards is not receiving from the dead. He is receiving
from light beings exactly the same as us, except without bodies.
If you can receive from a light being who has a body and he can receive
from a light being who has no body, what's the problem ?
It is very logical and reasonable.
---
HOW CAN JOHN EDWARD
HEAR FROM THE DEAD ?
He can't. No one can .
The ones he hears from are not dead.
They are very much alive but without bodies.
He is hearing from living light beings standing next to him.
Why are they next to him ?
Because their light being relatives still in bodies are in the audience.
Thus the light being relatives without bodies gather to provide messages
to the light being relatives with bodies because there is another
light being present whose frequency adjustment has made it possible
for the signals to be successfully transmitted.
John Edwards obviously has an active pineal, (single eye) and he is
on an electro frequency that brings these things in.
If you have to be on channel 7 to receive these signals, then he is on channel 7.
The others who laugh and ridicule him are on channel 2,
and you cannot hear 'what's on channel 7
when you are on channel 2
---
THE SIGNALS DO GET GARBLED
But even John Edwards is primitive.
He gets mistaken interpretations, he gets static, and wrong information
Try sometime dialing in a radio station as your traveling in your car
and see if you can understand every word as the station begins
to fade out and in.
In evaluating a person such as John Edwards people continue to
make the deep error that he hears from the dead.
Nonsense.
He is hearing from the living. Those people are just as alive as you and
me but are not in bodies.
Youíre not in your body all the time.
When your body sleeps you get out.
But Edwards simply is active on an electro frequency where he can
pick up some of this from those people who have gathered near him
because their earth physical relatives are present and there is a
good opportunity to make contact.
---
IT IS NOT SPIRITUAL -- IT IS ELECTRICAL
What does all of this mean?
The more you activate the single eye, the more light
you will receive.
This is a very mature approach to what we call God and the other side,
and angels, and souls etc.
It is approaching the subject not religiously or spiritually but electrically.
The way God created it and intended it
---
HOW DO YOU HOOK IN
TO ALL OF THIS?
You must be privvy to a celestial source of information.
To do that you can not read ancient texts literally because
when you do your dwelling totally in the physical.
You must go beyond to the electrical meaning.
That will activate the electro person that you are.
---
DO NOT TAKE THE BIBLE
OR
ANCIENT TEXTS LITERALLY
When you look at any scripture from thousands of years ago,
you cannot look at the story.
That is deliberately constructed to mislead those who will not follow
the God or Christ plan of inner meditation.
You donít look at the story or the person in the story.
You look at the principle that the person in the story represents.
This is very important for instructions to flow to you from what
you call the other side.
---
WHY IS THIS
INFORMATION HIDDEN ?
The higher ones left this material and deliberately hid it from
those who have their own rules and their own agenda.
People in religions who use this material to make money and control
others are racing around concentrating on the literal stories.
They miss out completely.
If they knew the truth they would also prostitute the truth and
destroy it for everyone.
So it is hidden from them.
---
TRY TO UNDERSTAND
THE
PRINCIPLE OF THE STORY
Try to think of some stories you are familiar with that are not real
in the sense of the story itself but reveal a principle.
---
THE LONE RANGER
How about the Lone Ranger.
Itís not true, but the principle it reveals is most important.
It could be in the Bible and in fact many principle tales like
it make up the Bible that so many take literally.
<![if !vml]>
<![endif]>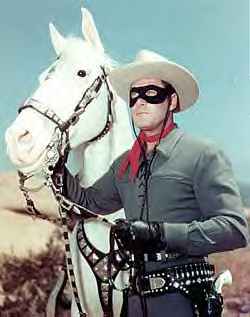 The Lone Ranger is a mythological character who did not exist.
But the principle that he represents does exist and it is a
most worthy principle.
Religion today that looks to get rewarded from God for good works
should take a lesson from the principle of the Lone Ranger.
He always arrived to help others.
He never asked for anything in return.
No pay, and he never even identified himself.
He road off into the sunset and people would say,
who was that masked man.
You see the principle here that Jesus spoke about as well.
Donít give to others for the hope of being seen or acknowledged.
Whatever you do do in secret.
Christianity especially on TV has a terrible problem with this.
People do things to get healed instead of doing them
because Jesus said to .
They want prayer in schools and the ten commandments on
government property but Jesus said that this is typical of people
who want to show off their religion for their own sake.
It causes so much hate and divisiveness .
I also raise the point that the Lone Ranger arrives on a white
horse just like Jesus in the Bible.
Pegasus the memory within all is where Christ resides and
so the white horse is very important in all of these stories.
---
SNOW WHITE AND THE 7 DWARFS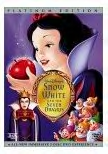 What is the principle in the story of Snow White.
Are there any connections with the 7 dwarfs and the 7 chakras.?
You may say, I donít think that was intended by Disney.
You may be right but none the less they are there.
When writers create stories, its like when composers write
music or great symphonies.
They donít create out of the physical.
The electro person writes the story or composes the music.
And thus snow white the epitome of innocence is
accompanied by 7 dwarfs.
But that this came not from a physical brain but from the master
invisible electro brain.
Thus regardless of how the physical brain of the writer explains the 7 dwarfs
they were placed into the story by the non physical invisible electro brain
which knows of the 7 chakras, or 7 seals of revelation and they are
there for that purpose.
That is the nature of synchronicity which is coincidence for a purpose.
What comes from the invisible electro person is not immediately
understood by the physical person until that physical person activates
energy to the invisible electro person.
And in addition to the 7 we have Snow White eating the forbidden fruit.
Quite consistent with Eve isnít it.
<![if !vml]>

<![endif]>
You also have the wicked queen responsible for snow whites fall
consistent with the Bible representation of the serpent.
---
THE PRINCE OF PEACE
TO THE RESCUE
It is the handsome prince that touches Snow White as she
sleeps and rescues her.
As you allow your physical to sleep in meditation and await the
touch of the prince of peace to rescue you.
The prince of peace who arrives on the white horse.
Notice that the prince that saves Snow White carries
her off on his white horse.
---
BIBLE MYTHOLOGY
AND THE WHITE HORSE
Revelation 6:2
1.
And I saw, and behold a white horse: and he that sat on him had a bow;
and a crown was given unto him: and he went forth conquering, and to conquer.
All of the stories in the Bible being mythology have a principle just as do
The Lone Ranger and Snow White.
The terrible error we have made is to take all of them literally and
miss the principle.
In the Snow White story the principle is that though you have eaten of that apple,
just like Eve, there is a prince riding a white horse who will come to you as
you move in your meditation away from the mind and that prince will raise you up.
I have gone over with you before , the mythology of the white horse Pegasus
who shows up in the book of Revelation carrying the savior.
---
THE WHITE HORSE IS
MUCH MORE THEN A WHITE HORSE
The hippocampus of the brain is the place of physical human memory.
It is not the place where memories are created but it is the place
where the invisible electro person inputs the memories to be communicated
in the 3 dimensional plane of our physical lives.
The hippocampus of the brain , the place of memory is directly connected
to the white horse of mythology, Pegasus.
---
PEGASUS BORN OF POSEIDON
Pegasus was born of Poseidon who is the God of the sea.
That makes Pegasus a white sea horse.
The word hippocampus in the brain means sea horse.
Stedmans Medical dictionary shows us that the hippocampus
which means sea horse is white.
It is the horse or place of memory where the saving prince of peace
comes forth within each one of us to wake us and save us out
of the clutches of the evil ones.
The white horse is the symbol of the return of memory to our higher
home and place of origin.
Our meditation returns us to that place. It is the restoration of our
invisible electro person. Our true identity.
We are saved by the hero on the white horse namely the restoration of
our true electrical identity which occurs through meditation and turning
away from the lower left side to the higher right.
That is the essence of the true you.
By moving away from literal interpretations of scripture we are open to
the mystery of light which actually is our very own eternal self.
---
If You Can Donate, Or For DVD's, Flash Drives, Or E Books
Click
Here
TO RETURN TO THE HIDDEN MEANINGS HOME PAGE CLICK HERE
Non Profit Org. Under New Age Christian Village Church AKA Hidden Meanings
INDEX
| | |
| --- | --- |
| Harvard University Mikhail Lukin | Mikhail Lukin |
| Images Google unless otherwise noted | |
| Images Google unless otherwise noted | |
| John Edwards | John Edwards |
| Lone Ranger | |
| Snow White And The Seven Dwarfs | |
| Stedmans Medical Dictionary | |