TRANSLATE THIS PAGE INTO ANY LANGUAGE
DECEMBER 21 2012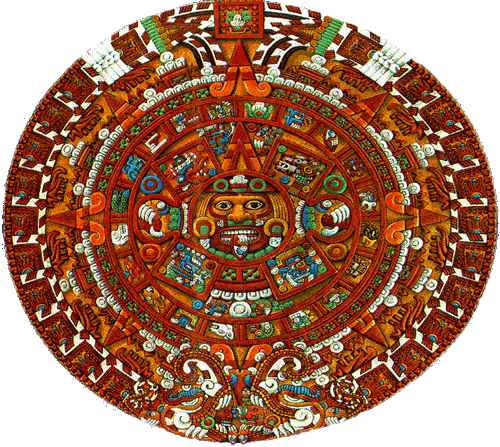 EVERYTHING YOU SHOULD KNOW
ABOUT THE PROPHECY OF DECEMBER 21 2012
AND OUR MOVE INTO AQUARIUS
---
DON'T YOU FIND THIS STRANGE?
avatar from google images
We had to go through the doorway of December 21 2012 to enter Aquarius
The door opened and now we are with the waterman.
What must we learn in this new world?
Avatar sends a message to the world in a way they will never forget.
HUMAN GREED
The prediction concerning December 21 2012 is about human
greed causing damage to nature.
Which in turn causes nature to react as it is doing now.
---
THE CORPORATION EXPLOITS THEIR PLACE
Avatar is about beings who live in a oneness with nature
until a corporation comes to their land to exploit it for
greed and profit.
With just a short time to go.
What better way for the message to be given to everyone.
A coincidence? No.
Call it synchronicity.
For the corporation has spoiled our Pandora
in the Gulf of Mexico
---
DECEMBER 21 2012
WHAT WAS IT ALL ABOUT
Who are the Mayans?
Exactly what is the prophecy?
Who is Pacal Votan who is supposed to have made the prophecy?.
Can we conceive how a culture that sacrificed children could
possibly be so far advanced in understanding cosmic and
human evolution?
Here we will also explore other cultures who knew
of the coming change.
Does 2012 have anything to do with the Apocalypse?
---
DECEMBER 21 2012
WHAT IS HAPPENING NOW
There are many reasons for the things that spin by you daily,
whether it be global warming, volcanoes exploding, financial
collapse, oil catastrophes, floods, fires, or radical ideas etc.
In this segment, we will look at the synchronicities
involved in all of this.
Do things that have happened in our lives reveal the involvement
of a higher intelligence?
The pleadings of science about global warming, the statements
of Albert Einstein about the disappearance of the bees.
And what about you, what should you do?
---
DECEMBER 21 2012
HAS COME AND GONE
It doesn't require you to have faith.
It doesn't require you to get any further predictions,
or read what other people think is going to happen.
All you have to do is look at how you yourself have
that uncertain feeling, a sort of shaking about what's coming next.
All you have to do is turn on the news and watch.
Watch as the Pacal Votan prediction unfolds right before your eyes.
---
DECREMBER 21 2012
INTO AQUARIUS
Will there be a happy ending to all of this?
Many will pray to God about it, but really,
the result will not be God's work, it will be ours.
There are many ways that this prophecy for December 21 2012
could be turned around.
But do we have the will to do what must be done?
Will the need to profit, prevent us from doing what must be done?
Pacal Votan (when making his prophecy), said that we would
not even know what time it is.
He said we would construct our own time and be totally
out of sync with the universe.
---
DECEMBER 21 2012
ECONOMIC MELTDOWN
The Twin Towers fell to the earth, and it seemed that
the world economy fell with it.
If we study this in line with the 2012 prophecies we find a law at work.
The law of cause and effect.
The law of Newton that says, for every action that is an equal reaction.
When there is a shaking on the earth, there is a shaking in the mind.
Nothing escapes the need for the universe to implement the great change.
---
DECEMBER 21 2012
THE EMERALD TABLET AND
THE ARMAGEDDON SYNDROME
We sit with a Shaman who is on the Supreme Mayan council
for his take on what was to happen during the period leading up
to December 21 2012.
This is important because as you will also see there was a
lot of scare tactics used by the media as Armageddon fear to
sell movie tickets.
We also look at ancient documents from Krishna's Mahabarrata
describing aerial warfare using nuclear weapons 24,000 years ago..
---
DECEMBER 21 2012
THE EMERALD TABLET
THE OMEGA POINT
Have we created all that we can create without endangering
the very earth we live on?
Are our creations now creating us?
Is there a point when nature says, STOP-NO MORE.
The answer is yes, there is.
Some call it the zero point.
Pierre Chardin referred to it as The Omega Point.
Others called it December 21 2012.
---
DECEMBER 21 2012
BAPTISM 2012
What does December 21 2012 have to do with Baptism?
What part does the Biblical references concerning Jesus Christ
and Baptism play in the December 21 2012 prophecy?
It all has to do with the waterman and with the Passover.
The Baptism took place on December 21 2012.
---
DECEMBER 21 2012
2012 ABUSE OF NATURE
Human beings operate torture chambers throughout the world.
They are called factory farms.
The animals being raised for your food are tortured beyond description.
They are crammed together and antibiotics are poured into
them to prevent disease.
Then you gather around the table, thank the Lord for his bounty,
and proceed to eat the antibiotics which is setting you up for a
plague that cannot be controlled.
Just as Pacal Votan said.
---
I DO NEED YOUR HELP TO KEEP THIS GOING
FOR PAY PAL CLICK ON THIS LINK CLICK HERE

FOR NON PAY PAL CLICK HERE

BILLS VIDEOS ON FLASH DRIVE CLICK HERE

BILLS WRITTEN WORKS E BOOKS CLICK HERE

BILL'S DVD'S
CLICK HERE
TO RETURN TO THE HIDDEN MEANINGS HOME PAGE
Non Profit Org. Under New Age Christian Village Church AKA Hidden Meanings
Your donation to help keep this work going CLICK HERE